World Cup Knockout Challenge
Who will win this year's Rugby World Cup? The conversation is heating up as we approach the start of the tournament this week and with the help of our calculator tool, you can make your official prediction as to how the World Cup will play out and if you correctly predict the winner you'll be in with a chance of a cash prize.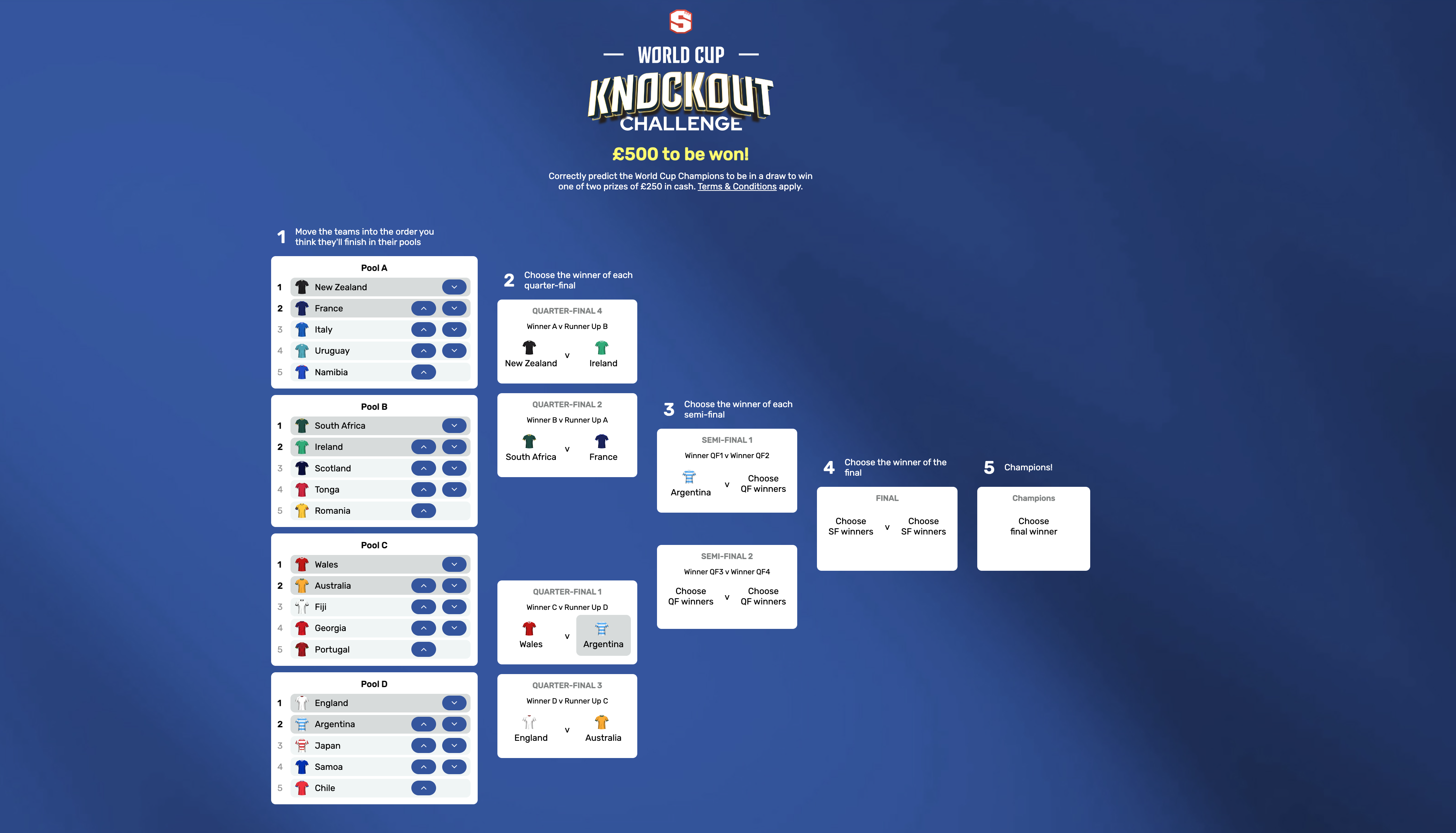 In our World Cup Knockout Challenge, you can forecast the entire tournament by selecting your final pool standings and the winners of each resulting knockout game.
It's always interesting to play around with different combinations to see how the draw changes based on the pool stages but once you're confident you've nailed the eventual winner, submit your prediction and you'll be in with a chance of prize. Good luck!