World Cup 2023: Day 14 Preview
After an entertaining clash in Pool A yesterday, we're set for a crucial Pool D match today which could be even more interesting as Japan and Samoa fight to keep their hopes of a place in the knockout stages alive.
Here's what happened yesterday and what's coming up today at the Rugby World Cup.
Rugby World Cup Day 13 results:
🇺🇾
Uruguay 36-26 Namibia
🇳🇦
✅
Result predicted by 93% of Superbru players
🎯
Exact margin predicted by 7.4% of Superbru players
Namibia started this game very well and looked like causing a considerable upset on Superbru with their 0-14 lead but Uruguay fought back strongly to put 5 points on the board in Pool A. This result brings Namibia's RWC 23 campaign to a close while Uruguay still have a fixture remaining against the All Blacks in Round 5.
Rugby World Cup Day 14 schedule
🇯🇵
Japan vs. Samoa
🇼🇸
⏰
Kick-off at 21:00 local time
🏟
Stadium de Toulouse
Having each beaten Chile, Japan and Samoa are both on 5 points after their opening two matches meaning this is a crucial fixture as they each look to try and gain the remaining spot in Pool D to progress into the knockouts. England are almost certainly through, which means these two nations are competing with Argentina for the second spot.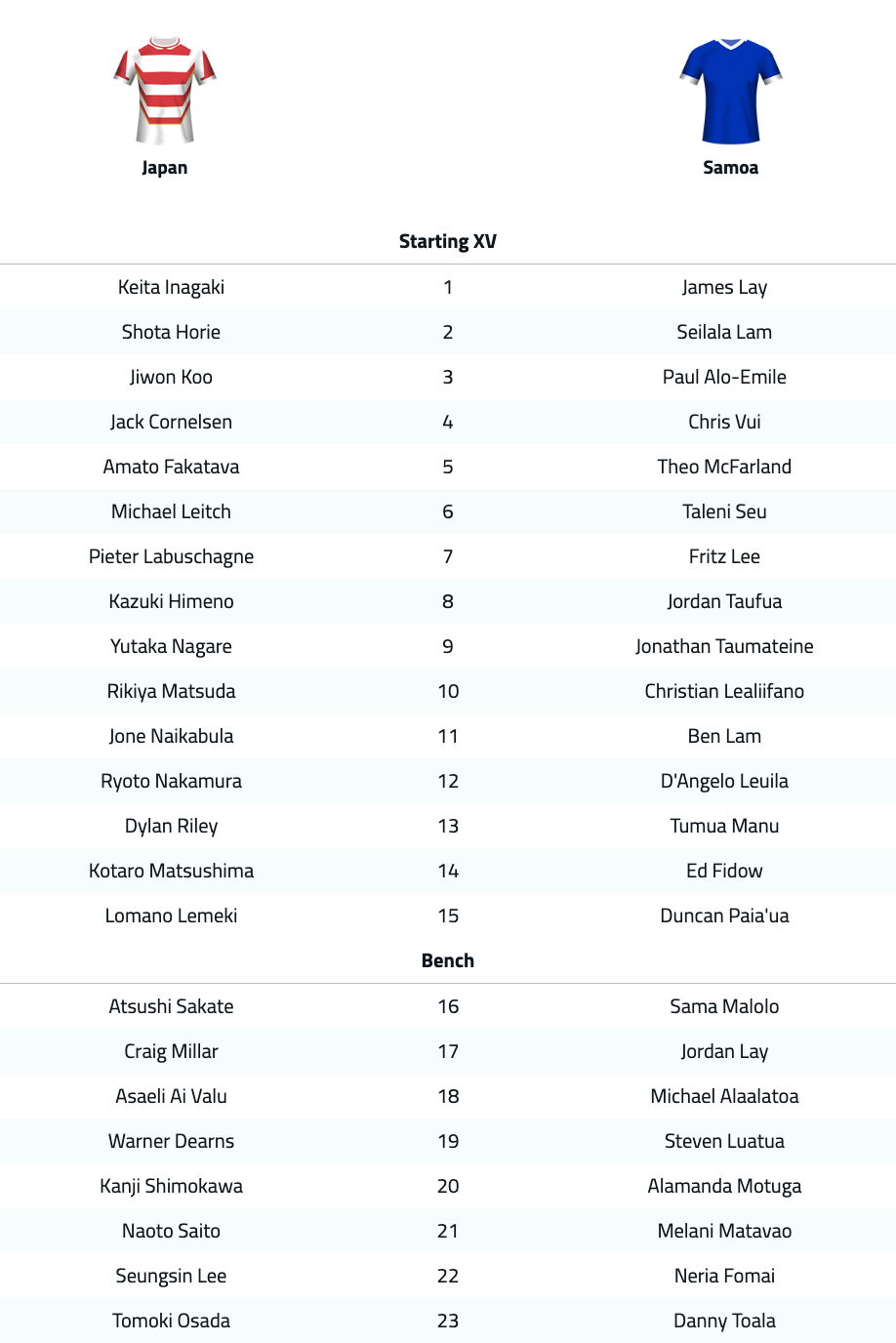 On Superbru, this is one of the most evenly split matches we've had across the entire pool stage in terms of the % of our community backing each team so there's lots at stake. Japan defeated Samoa in the pool stage of the last World Cup but the most recent meeting between these two sides was just a couple of months ago (also in Japan) where Samoa won by 2. It could go either way today!
Good luck with your predictions and let's hope the match lives up to expectations 🍿