World Cup 2023: Day 13 Preview
The second half of the Rugby World Cup (in terms of the number of matches played) begins this evening with Uruguay and Namibia kicking off Round 4 of our Predictor game.
If you're looking for a second opinion on your picks for Round 4, Hutch's predictions for this round can be found here. Today is the final fixture of the tournament that is scheduled to take place on a Wednesday, which is something to celebrate for fantasy players.
Rugby World Cup Day 13 schedule
🇺🇾
Uruguay vs. Namibia
🇳🇦
⏰
Kick-off at 17:45 local time
🏟
Groupama Stadium, Lyon
Neither of these teams will be progressing from Pool A, but they'll each have highlighted this fixture as their best opportunity of picking up a RWC win so it will mean a lot to both teams. Having performed far more impressively thus far, Uruguay are seen as strong favourites by most. Namibia have conceded 219 points in their opening 3 games.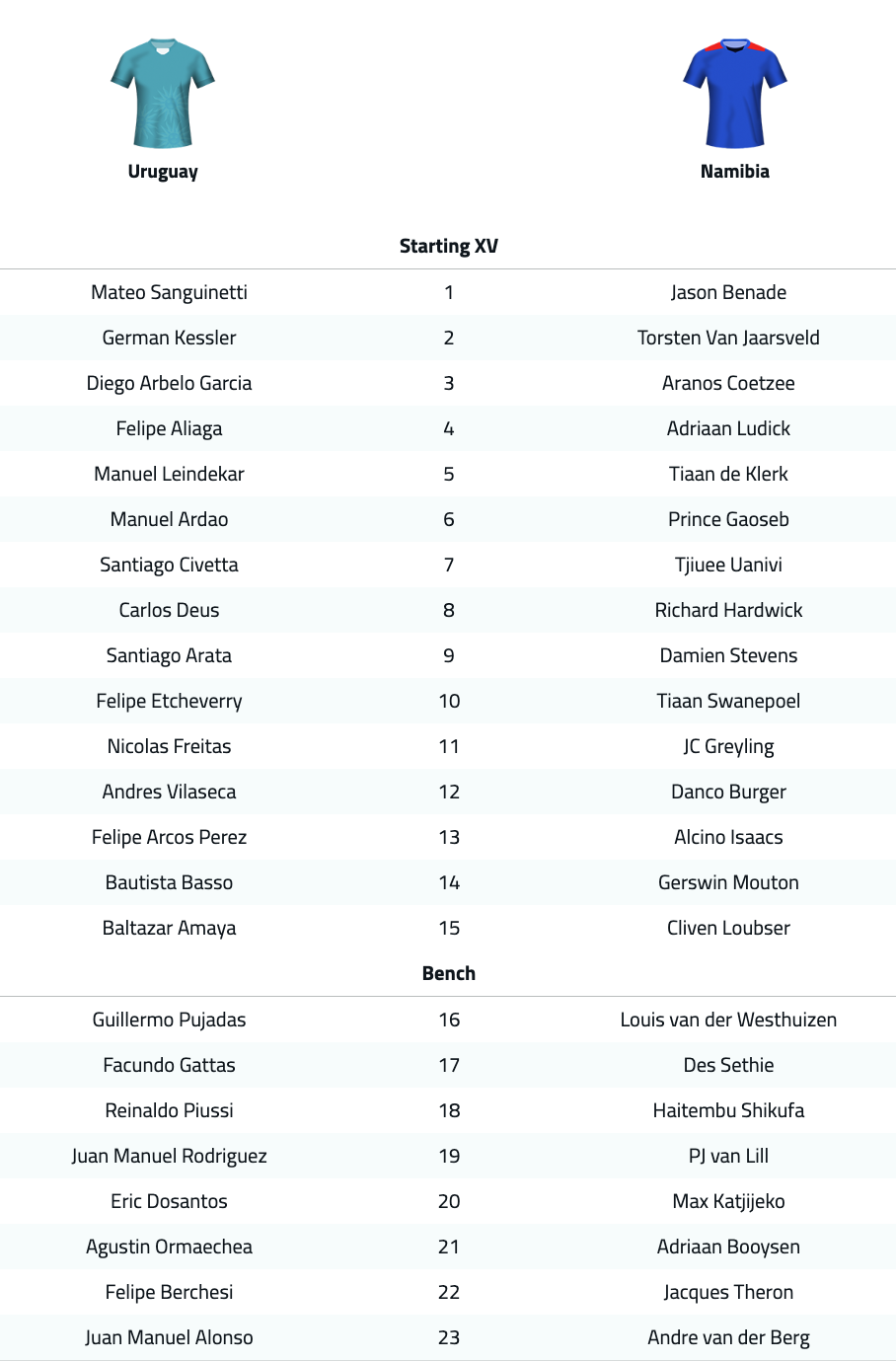 The notable team news ahead of this game is that Namibian forward Johan Retief is ruled out after being bitten by a spider in the team hotel! Coach Allister Coetzee said in his pre-match press conference that 'you can't predict these things'. Hopefully he was talking about the spider rather than the Round 4 results on Superbru. Get well soon, Johan.
Good luck to all with your prediction this evening and enjoy the match!