World Cup 2023: Day 1 Preview
Happy Rugby World Cup day, everyone!
The big event has finally arrived and it will begin in style with a clash between two genuine contenders for the title. Hosts France welcome the All Blacks to the Stade de France this evening.
Throughout the World Cup, we'll be providing brief previews on each day of the tournament to look ahead at what's coming up as well at looking back at the previous day's results and how predictable the outcomes were based on Superbru data.
Of course, today's schedule is a fairly straightforward one:
Rugby World Cup Day 1 schedule
🇫🇷
France vs. New Zealand
🇳🇿
⏰
Kick-off at 21:15 local time
🏟
Stade de France, Saint-Denis
Making a prediction for this opening game, on the other hand, is anything but straightforward! Feel free to leave your thoughts on France v New Zealand in the comments. Overall, picks are quite evenly balanced on Superbru with a small majority currently leaning towards NZ.
France lineup to face New Zealand: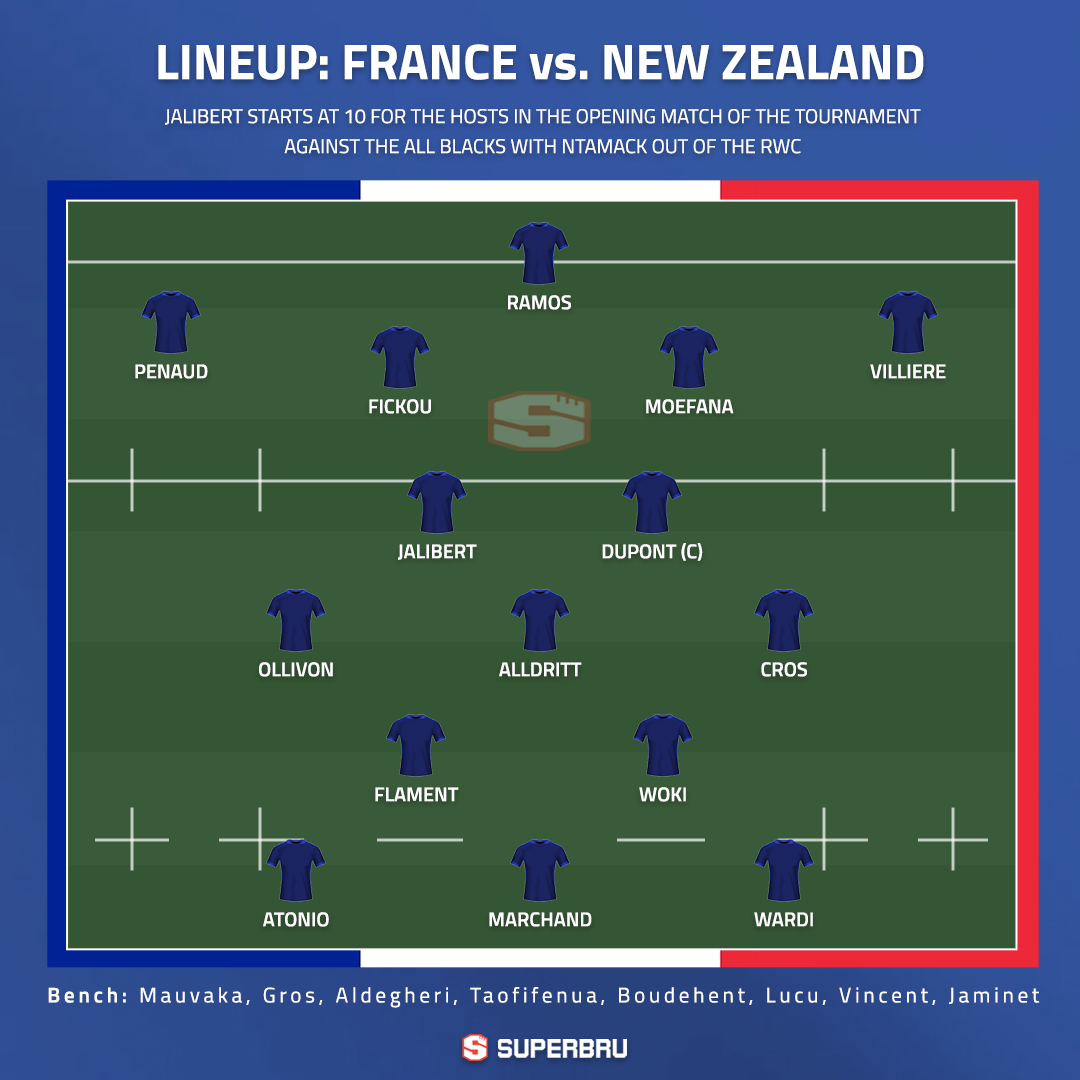 New Zealand lineup to face France: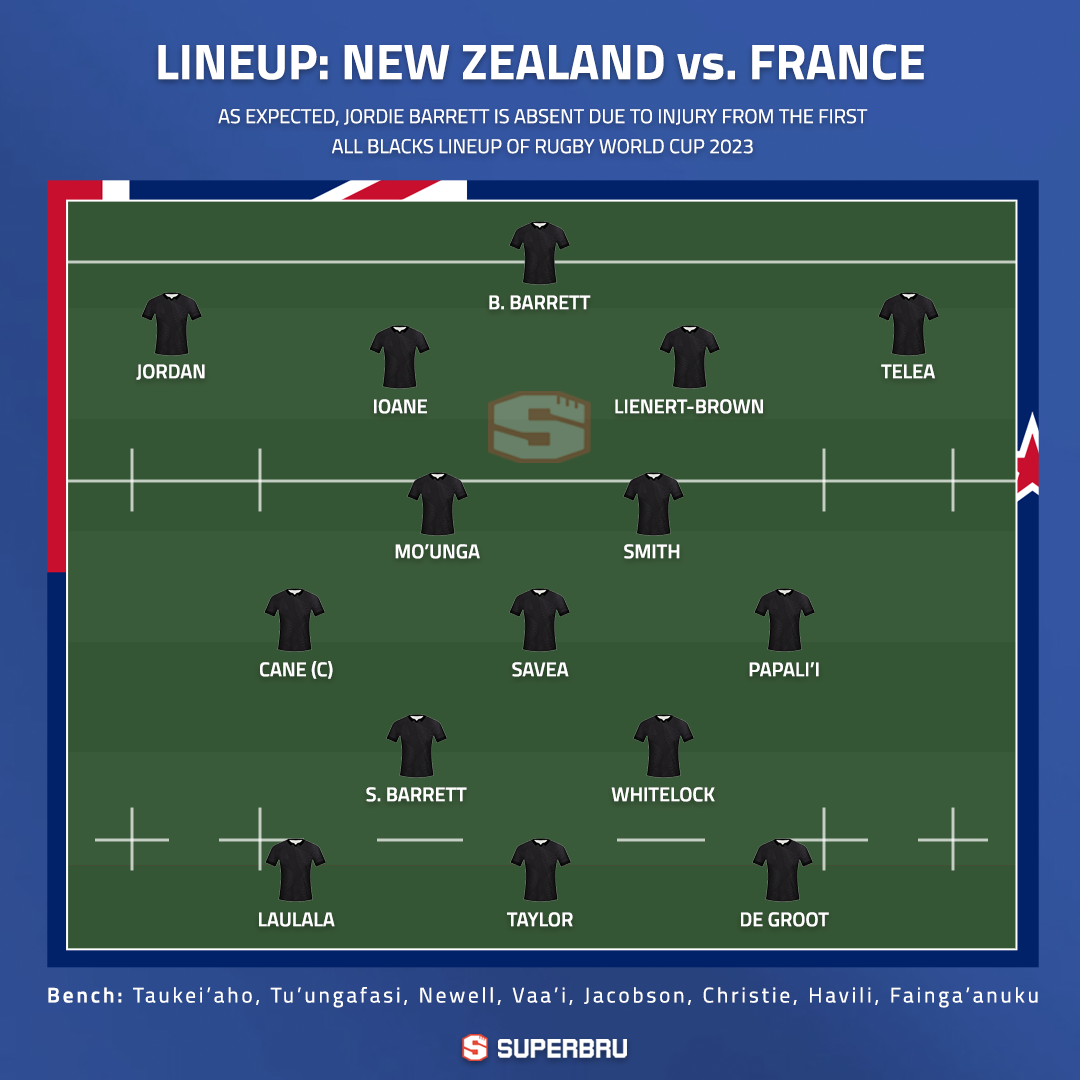 More generally, before things get underway we'd like to say a huge thank you to you all for getting involved in our tournaments for this RWC! Our World Cup Predictor is already the biggest Superbru tournament ever with several hours still to go before kick-off. We hope the game can positively add to your experience of RWC 2023 as it should bring some extra interest to each and every match of what should be an excellent tournament.
Good luck with your prediction this evening and enjoy the match!