Vodacom Super Rugby Unlocked: Round 7 Predictions
Only two matches were played last weekend, and there are just two more this round, at the time of writing. I managed to pick both correctly last week, like most people, but picking up a margin point in the Stormers' win over the Cheetahs resulted in more green arrows.
This week it seems easy to pick the winners, and so it's all about the margins.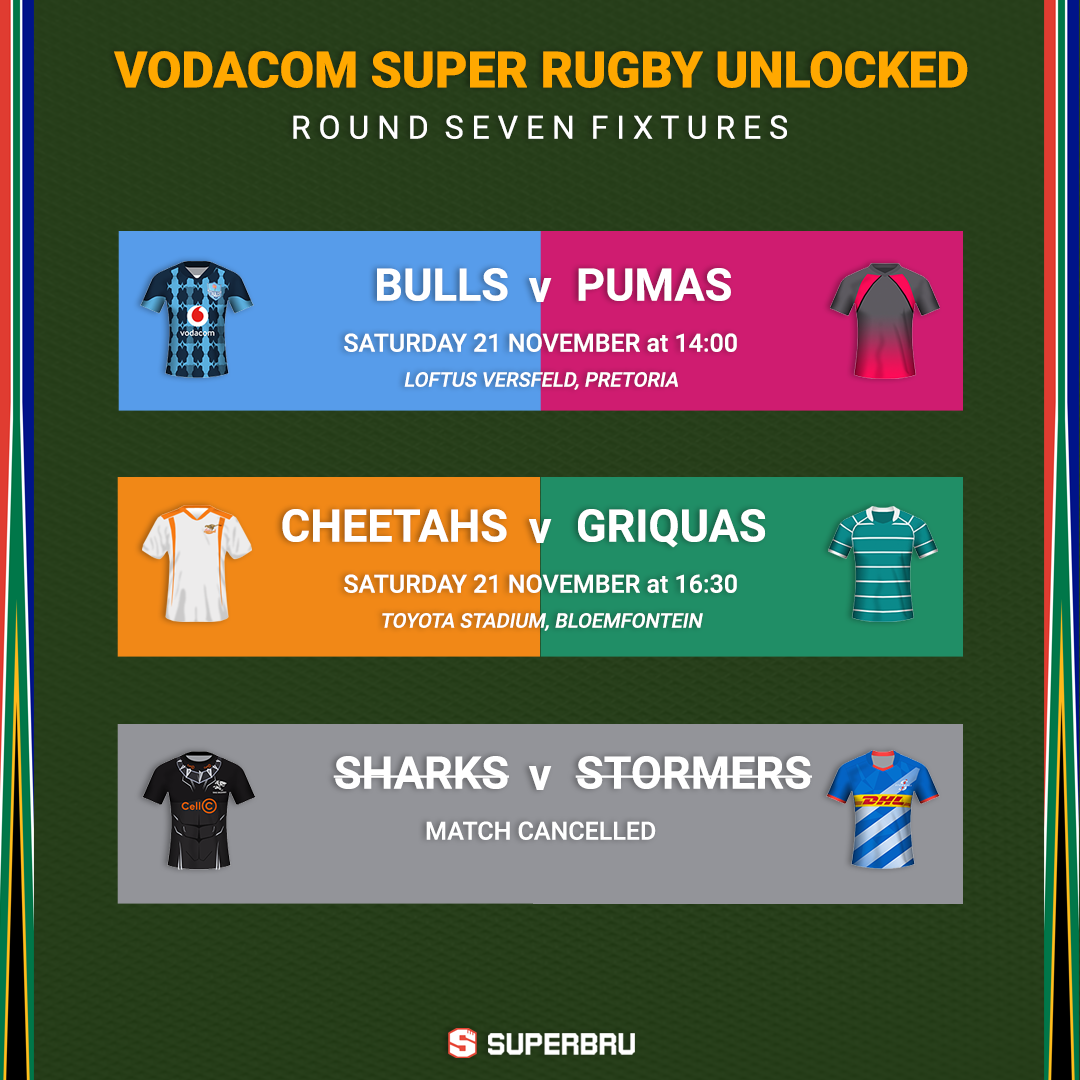 Bulls v Pumas
This game is in danger of being cancelled, with the Pumas still battling a Covid outbreak, which will hamper their preparations even if the game does go ahead. The Bulls will be crowned champions of the Super Rugby Unlocked portion of the season, and they'll relish the opportunity to put on a display and win it in style rather than by default.
Bulls by 26
Cheetahs v Griquas
This is an obvious pick too, since the Griquas remain without a win and probably won't manage one this weekend either. The Cheetahs may have lost two in a row, and it's been a month since their last victory, but they'll win this by a few scores I would think.
Cheetahs by 16
Though this is the final round of Vodacom Super Rugby Unlocked, we roll straight into the Currie Cup which begins next weekend. On Superbru, you will see that the fixtures have already been added to the same tournament as SRU because our predictor game is covering both tournaments. Hutch will be back next week with his Currie Cup 'Round 8' picks!