Vodacom Super Rugby Unlocked: Round 6 Predictions
After my disappointing drop in Round 4 when my upset pick didn't come off, I had a great Round 5 and climbed to my highest global ranking so far, and inside the top 10%.
Let's hope we can continue that trend. Here are my predictions for Round 6 this weekend.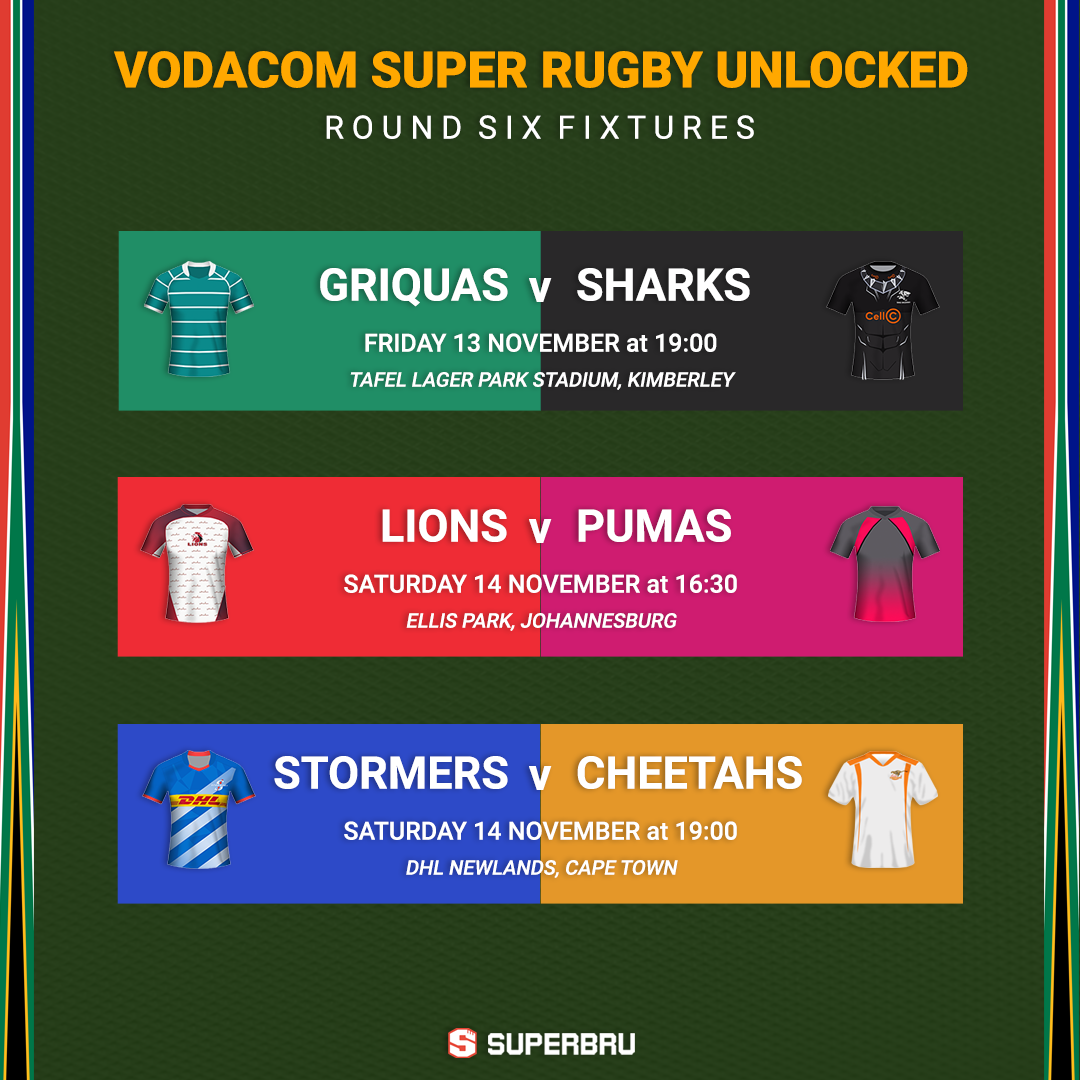 Griquas v Sharks
The Griquas seem to be getting worse, with their biggest defeat so far at home to the Stormers last weekend, and they have made another raft of changes to the lineup to try to stop the rot. The Sharks will win, but by how many? I think
Sharks by 19
Lions v Pumas
This one feels fairly straightforward too, even though both teams only have a solitary win apiece. The Lions looked more impressive last week in their narrow defeat to the Bulls than the Pumas did in their humbling by the Sharks.
Lions by 16
Stormers v Cheetahs
The Cheetahs looked quite promising in the early weeks, picking up a win over the Bulls and putting over 50 points past the Pumas, but after a fortnight off, they were beaten by the Sharks last weekend and I think they'll be beaten again at Newlands. The Stormers are starting to look sharp, and with home advantage, they'll be tough to beat.
Stormers by 13