Vodacom Super Rugby Unlocked: Round 5 Predictions
My upset pick didn't come off last weekend, as the Pumas were emphatically beaten by the Sharks, giving me 2 out of 3 and below the community average of 2.33.
It was clearly too much to ask of 2020 to give me one correct upset pick.
But on we go to Round 5, where there are a couple of tricky ones.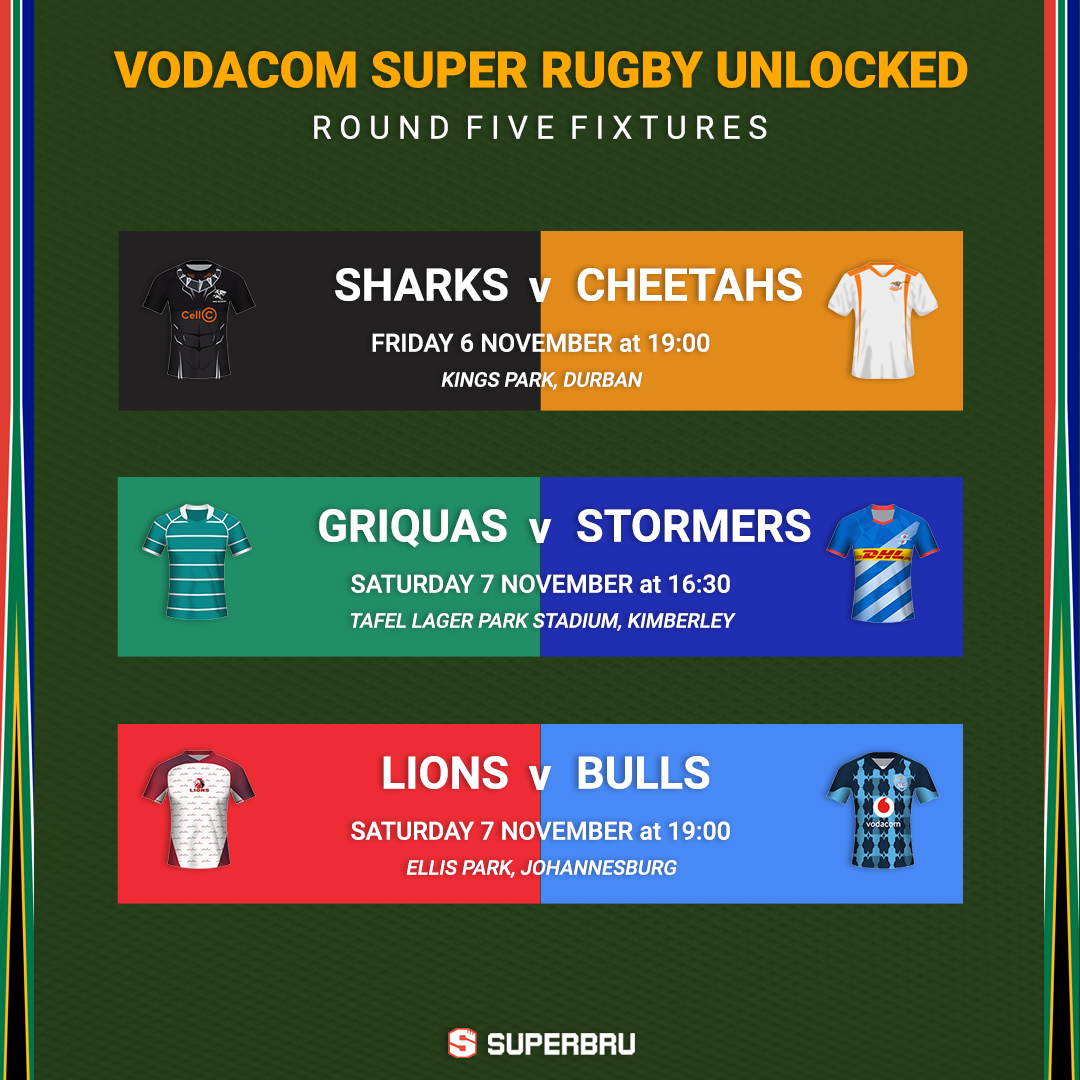 Sharks v Cheetahs
The Cheetahs remain unbeaten and have had the benefit of a rest week, but I'm leaning towards a home win here. The Sharks were impressive in their victory over the Pumas last weekend, and I think they'll continue that momentum here.
Sharks by 7
Griquas v Stormers
The Griquas are struggling so far in this tournament, with their latest outing a 30-point defeat to the Lions. They might take heart from the fact they scored 31 points of their own, but the Stormers should be eyeing up that leaky defence, and it's a great opportunity to put their disappointment at Loftus behind them.
Stormers by 16
Lions v Bulls
The Bulls have had the better of this Johannesburg rivalry recently, and they are top of the log after thrashing the other two Super Rugby franchises in successive weeks. The Lions may have scored 60 points last weekend, but I'm still backing the Bulls for this one.
Bulls by 6