Vodacom Super Rugby Unlocked: Round 1 Predictions
The new Vodacom Super Rugby Unlocked competition kicks off this weekend, with the 7 South African teams competing initially for the Super Rugby trophy and then for the Currie Cup trophy from the end of November.
The strength of each team may vary as international players come and go, but initially, it looks like we'll be treated to full-strength teams, and the Sharks v Lions in the opening fixture is the highlight of Round 1.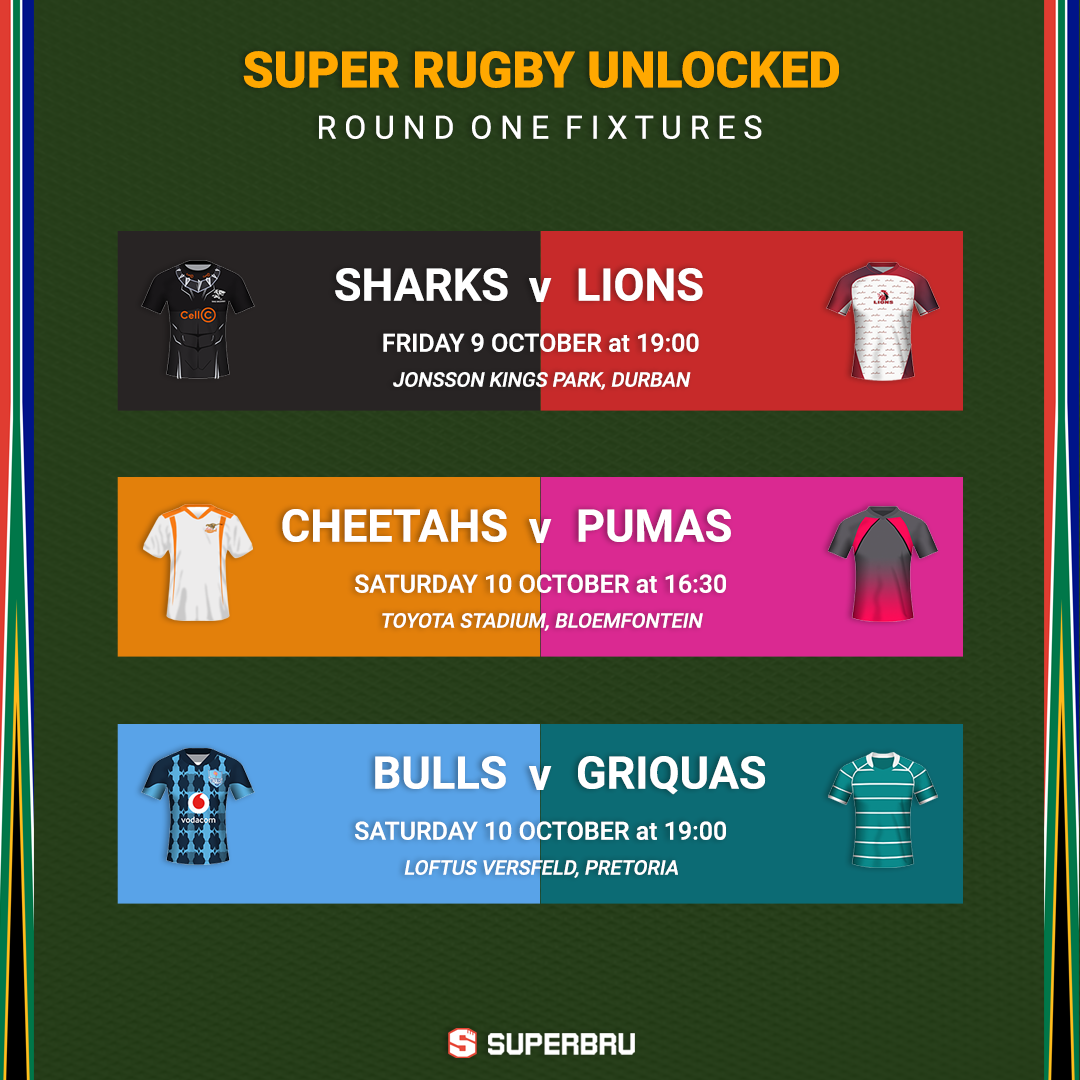 Here are my predictions for the opening weekend.
Sharks v Lions
This feels like familiar ground to start with, and although it's the toughest pick of the weekend, I'm confident of a home win. The Sharks have won the last three against the Lions, and were much more impressive than the Lions at the start of the Super Rugby season before lockdown.
Sharks by 9
Cheetahs v Pumas
The Pumas seem destined to finish at the bottom of the log, having finished last in the 2019 Currie Cup and with little evidence of improvement since then. Meanwhile, the Cheetahs lifted the Currie Cup in the same year, despite also fielding a team in Europe's Pro14, and having bowed out of that tournament for this season, they look well-placed here.
Cheetahs by 23
Bulls v Griquas
The Bulls only managed one win from six in the opening rounds of the Super Rugby season, but will be confident going into this tournament on the back of a convincing win over the Sharks on Vodacom Super Fan Saturday. This should be a relatively straightforward opener at Loftus.
Bulls by 28