URC: Round 8 Predictions
The URC returns this weekend, and it's looking a lot more predictable than the
Football World Cup
. This is a gift of a GSP this week, with only one or two slightly tricky ones.
Here are my
URC
predictions for Round 8.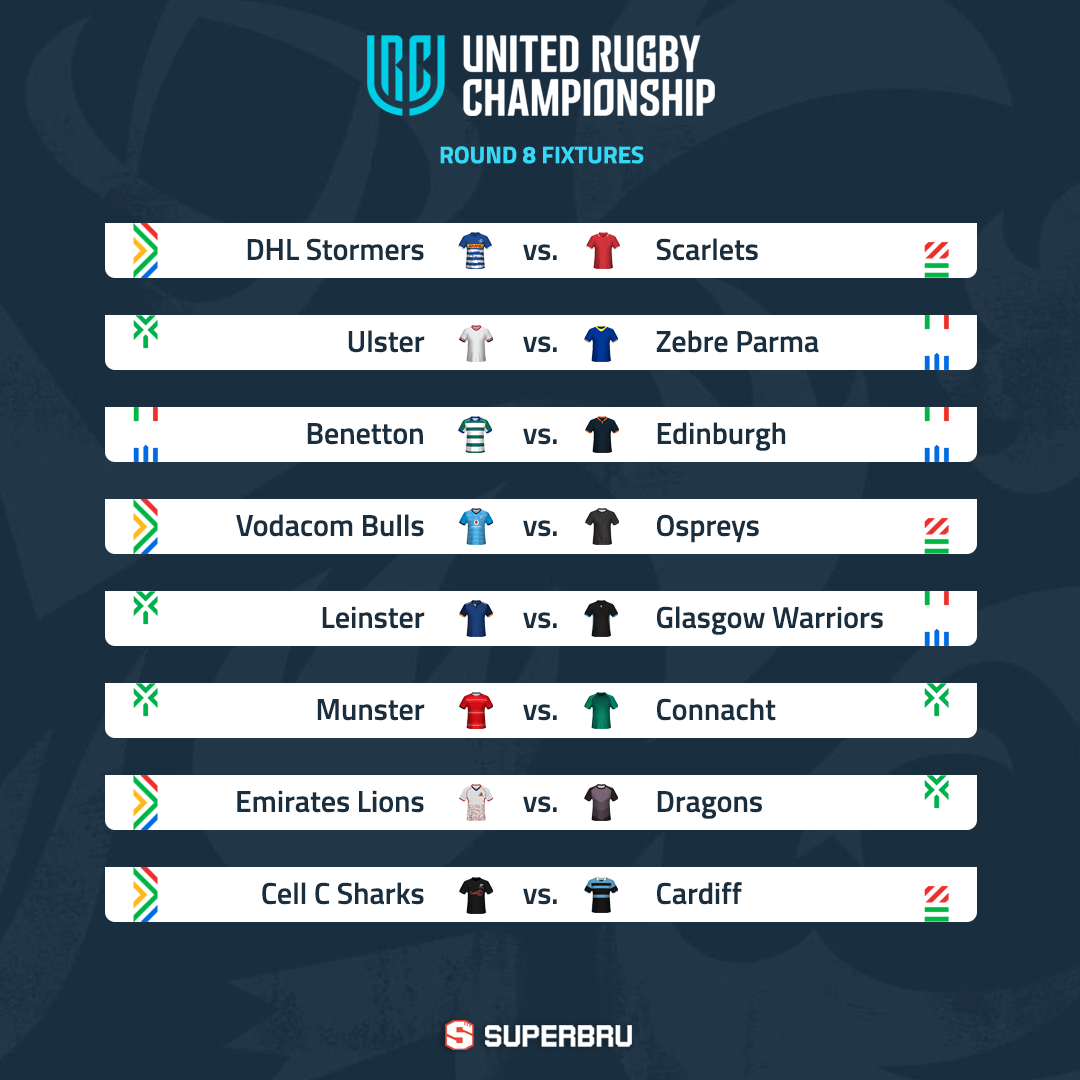 Stormers v Scarlets
Easy home win here, even without the internationals for each team.
Stormers by 16
Ulster v Zebre
This will probably get ugly for Zebre, who remain without a win - it's only going one way in Belfast.
Ulster by 26
Benetton v Edinburgh
Probably the only tricky pick of the week, and I'm going with the Scots who put 50 points on Benetton last month.
Edinburgh by 4
Bulls v Ospreys
Another straightforward home win. The Ospreys couldn't win at the Dragons, so they've got no chance at Loftus.
Bulls by 23
Leinster v Glasgow
Keep an eye out for Leinster's team news, but they've got plenty of quality in their squad that they should maintain their unbeaten record.
Leinster by 18
Munster v Connacht
I'm expecting Munster to wake up a little after the international break, starting with a victory at Thomond to raise the spirits.
Munster by 9
Lions v Dragons
Two wins in a row for the Dragons is something of a streak for them, but it's likely to come to an end in Johannesburg. The conditions at altitude coming into the South African summer are about as different as they can get to Newport in November.
Lions by 18
Sharks v Cardiff
And yet another comfortable home win to bring home the GSP on Sunday evening. The Sharks will win seeing as Cardiff only like to play in Wales by the looks of things.
Sharks by 13
England v South Africa
Not in the URC, but after being held to a draw by the All Blacks last week, I expect England to finish their November campaign with a win 😉
England by 6