Upsets of the weekend: 25-28 August 23
It turns out the first couple of
Superbru Football
weekends of the 2023/24 season were fairly predictable as this was the week where we had some serious upsets play out!
After the first two editions of this feature saw outcomes predicted by 6 or 7% of the Superbru community feature on the upsets podium, this week it all comes down to some decimals as there were plenty of results picked by almost nobody.
Here's a look at the most unpredictable results we saw over the weekend on
Superbru Football
. That is, the football scores that were predicted by the smallest % of people across the tournaments that we run.
3rd: Juventus 1-1 Bologna (Serie A)
1.3% of the community predicted a draw
That's right, 1.3% is only worthy of bronze this weekend so Bologna can feel hard done by, though an impressive point in Turin is of course worthy of celebration. Juventus enjoyed a run of 12 straight wins against Bologna between 2017 and 2021, but this result means 3 of the last 4 meetings between the pair have finished level.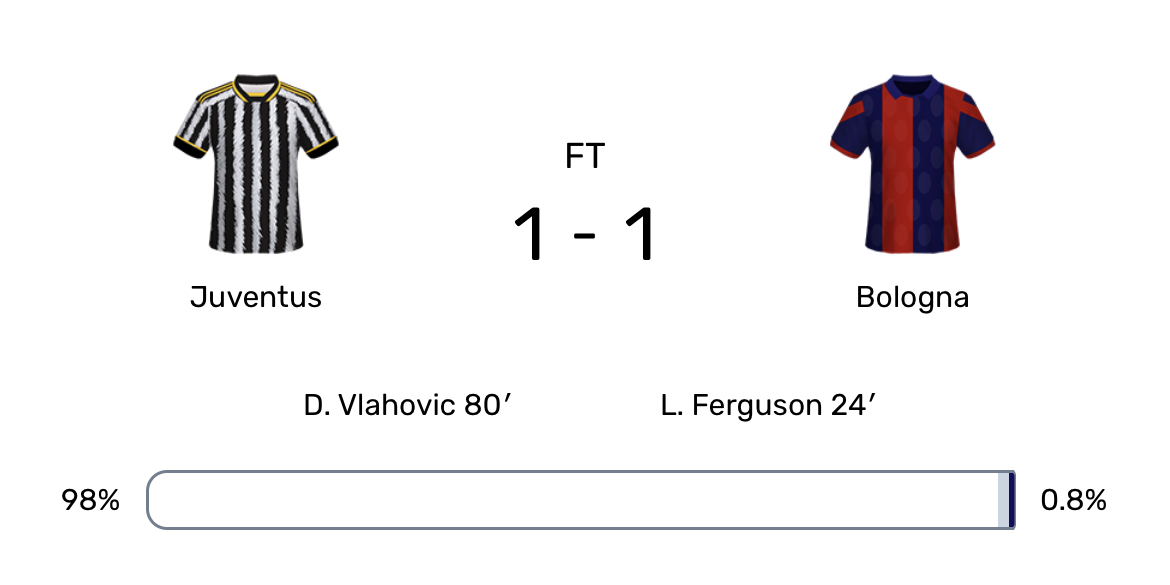 It's understandable to see so many of us backing Juve considering their impressive 0-3 win in Udine on the opening day while Bologna were beaten by Milan at home, though Thiago Motta's team were arguably unlucky not to find the net in that opener and will be pleased to have picked up a result more reflective of their performance here. Juve will be relieved Dusan Vlahovic managed an equaliser and the introduction of Paul Pogba from the bench is a positive considering the Frenchman only played a couple of hundred minutes in the entirety of last season.
2nd: Frosinone 2-1 Atalanta (Serie A)
1.1% of the community predicted a Frosinone win
We're staying in Serie A for second place as Bologna's point at Juventus still wasn't as surprising as Frosinone's win over Atalanta which just 1.1% of the community predicted! Frosinone threatened an even bigger upset last week when they went 1-0 up against champions Napoli before falling away but the newly promoted side hung on for three points against Atalanta this time around. Prior to this match, Frosinone hadn't even managed a goal in their 6 previous meetings with Atalanta.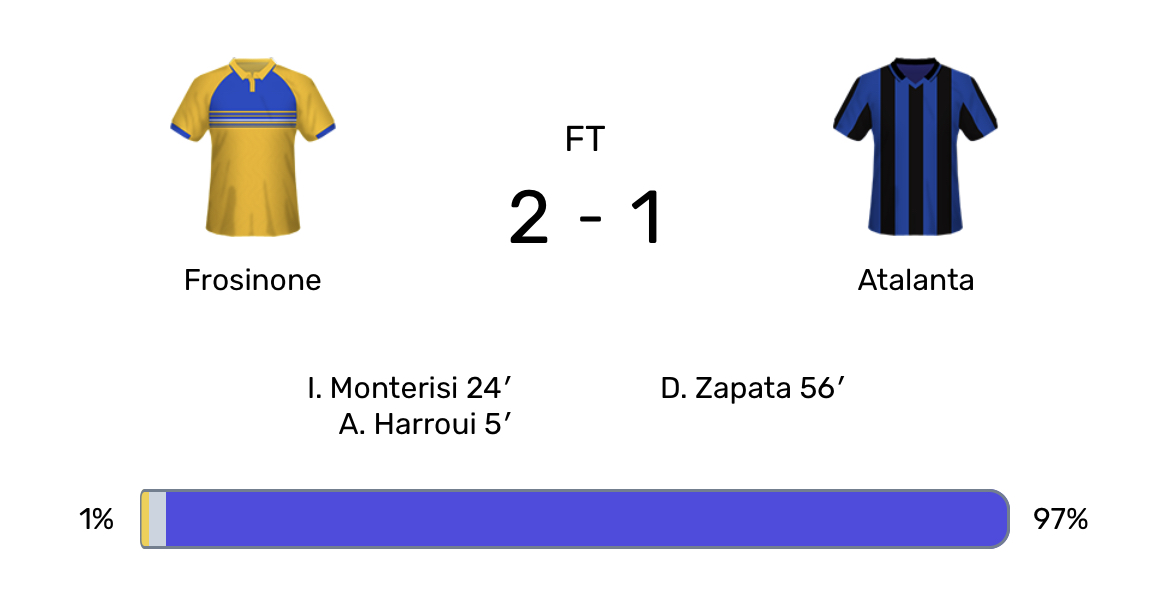 The result is therefore a very disappointing one for Gian Piero Gasperini and his team with new signings Charles De Ketelaere and Gianluca Scamacca both unable to force a goal after coming on in the second half.
1st: Celtic 0-0 St Johnstone (Scottish Premiership)
0.6% of the community predicted a draw
Whenever Celtic fail to win a league game outside of the Old Firm, there's a good chance there'll be on this podium and their 0-0 draw with St Johnstone is the biggest upset of the weekend. 99.1% of Superbru players expected Brendan Rodgers' team to make it 3 wins from 3 in the league but instead this result followed last weekend's shock defeat to Kilmarnock in the Cup which leaves Rodgers under some early pressure in his second spell in charge.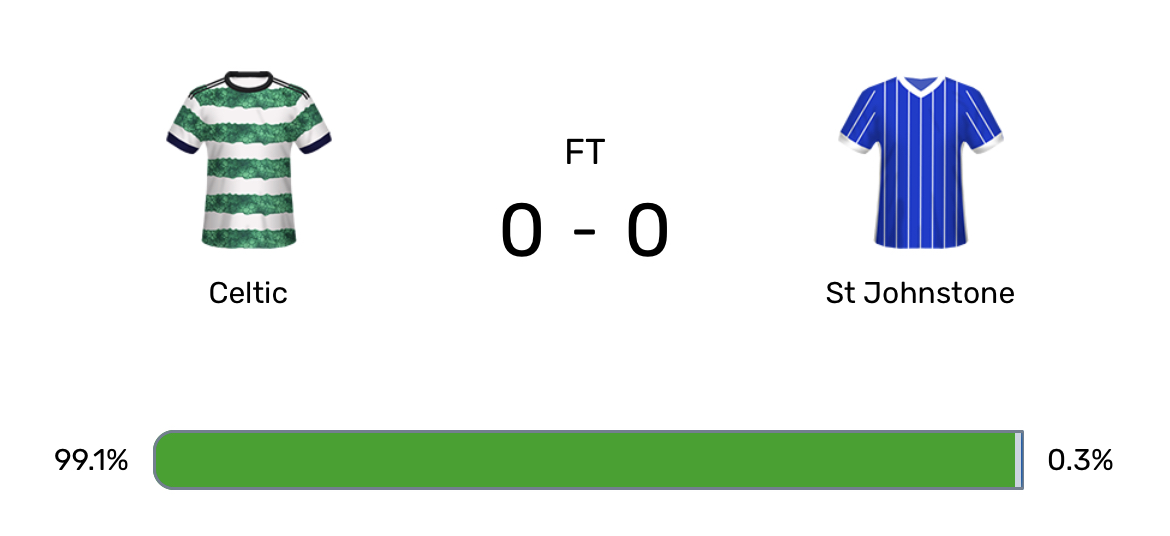 St Johnstone are still yet to score a goal in the league this season having been beaten 2-0 by both Hearts and Ross County coming into this game so they'll be absolutely delighted to have earned a point. It will now be fascinating to see if Celtic can respond when they head to Ibrox this weekend for the first Old Firm clash of the season before we enter the international break.
There are almost too many honourable mentions to include this week but Arsenal, Dortmund, and Lazio stand out as being very fortunate to have missed out on this list after dropping points against Fulham, VFL Bochum and Genoa respectively. Let's hope Round 3 of Serie A is a little easier for us predictors!
Did you manage to correctly predict any of these outcomes? Let us know in the comments.