Upsets of the weekend: 21-23 Oct 23
This week's standout upsets came from a variety of leagues with Ligue 1, LaLiga and Serie A all finding a place on the podium.
Here's a look at the most unpredictable results we saw over the weekend on
Superbru Football
. That is, the football scores that were predicted by the smallest % of people across the football tournaments that we run.
3rd: Lyon 1-2 Clermont (Ligue 1)
3.7% of the community predicted a Clermont win
If you haven't been following Ligue 1 this season, you may not know that it's been an absolute nightmare of a campaign for Lyon so far. Having started the season under Laurent Blanc who was sacked in early September, things haven't really improved since Fabio Grosso was appointed in his place a week later, with Lyon (one of the most established clubs in France, remember) still winless after 9 games.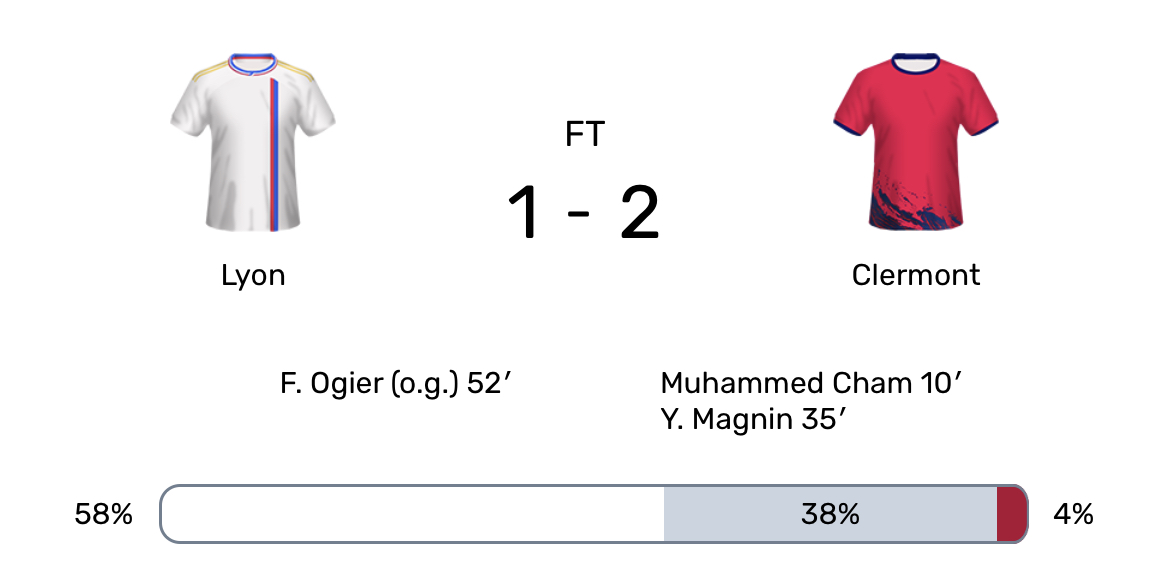 This match is perhaps the most disappointing so far, as Clermont were the one team still beneath them on the Ligue 1 table. As a result, you can't blame so many of the Superbru community thinking surely this is the game where Alexandre Lacazette, Rayan Cherki and co. will finally get a win on the board, but instead we've seen a defeat which leaves Lyon as the only winless team in France's top flight. Their next fixture is Marseille away 😬
2nd: Sevilla 1-1 Real Madrid (LaLiga)
3.6% of the community predicted a draw
This upset is far more of a 'slight blip' than a full blown crisis like Lyon find themselves in, as Real Madrid remain top of LaLiga despite this result. A point at Sevilla isn't even a particularly bad thing, so it's slightly surprising it makes this upsets list, but 95% of Superbru players assumed Real Madrid would just win again, likely with Jude Bellingham scoring.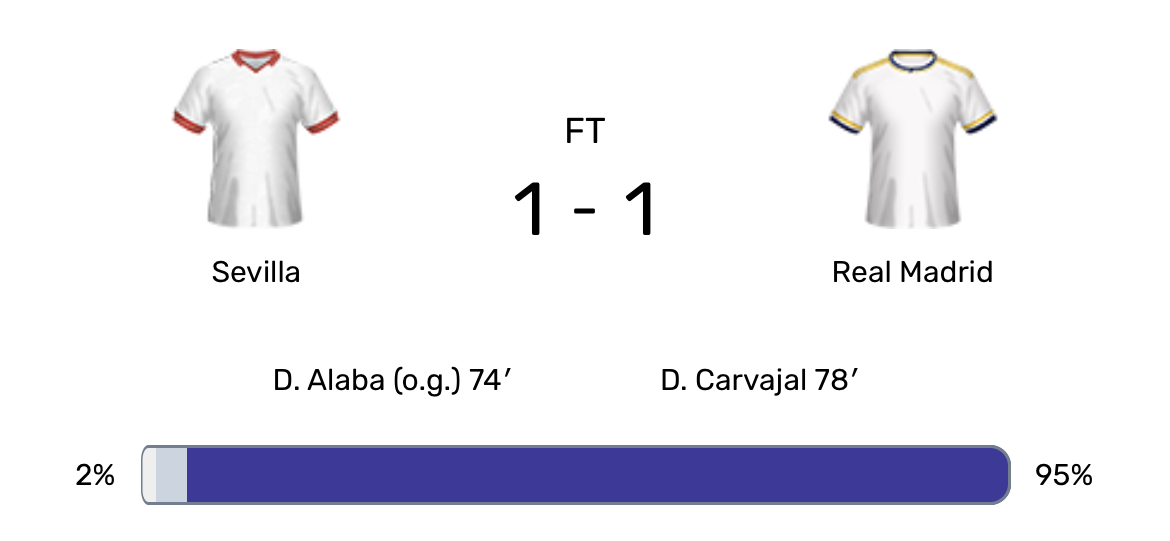 Instead, we saw a fairly even game with Sergio Ramos coming up against the club he is a legend of. Sevilla were good value for yet another draw (their third in a row) ahead of what should be an interesting Champions League clash with Arsenal on Tuesday.
1st: Fiorentina 0-2 Empoli (Serie A)
0.9% of the community predicted an Empoli win
This week's biggest upset came last night in Serie A as Fiorentina missed a golden opportunity to move level on points with Juventus in 3rd. To put this scoreline into perspective, Empoli scored more goals in this game than they had in their other 8 games so far this season combined!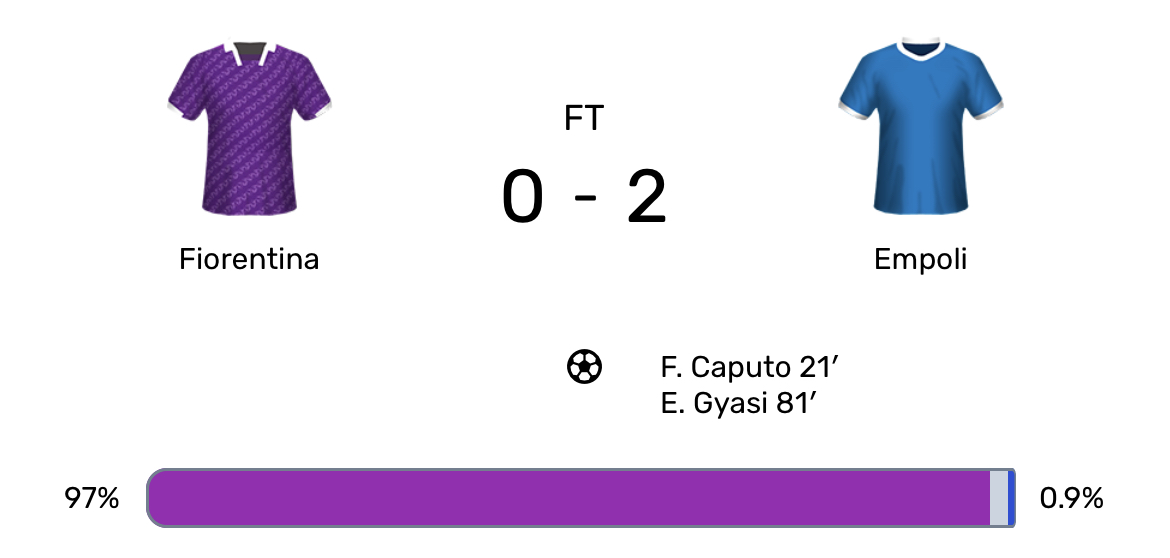 36-year old veteran Francesco Caputo was the man who gave Empoli the funny feeling of taking the lead and though the visitors were then dominated possession wise for much of the game, a goal off the bench from Ghanaian Emmanuel Gyasi lifted Empoli out of the relegation zone.
Did you manage to correctly predict any of these outcomes? Let us know in the comments.