Upsets of the weekend: 11-12 Nov 23
In comparison to last week, we saw a fairly predictable football weekend across Europe but that isn't to say there weren't big upsets, as this article will go on to show.
In addition to another Premier League eyebrow raiser, this week's podium consists of Italian action with two of the best teams in Serie A last season continuing to stutter in this campaign.
Here's a look at the most unpredictable results we saw over the weekend on
Superbru Football
. That is, the football scores that were predicted by the smallest % of people across the football tournaments that we run.
3rd: Lecce 2-2 AC Milan (Serie A)
2.8% of the community predicted a draw
Just when you think Milan have pulled themselves together with a massive victory over PSG which should keep them away from this weekly article for some time, they go and drop points in Serie A yet again and up right back here. A week after being beaten at home by Udinese, Stefano Pioli's team have managed to lose a two goal lead away at Lecce.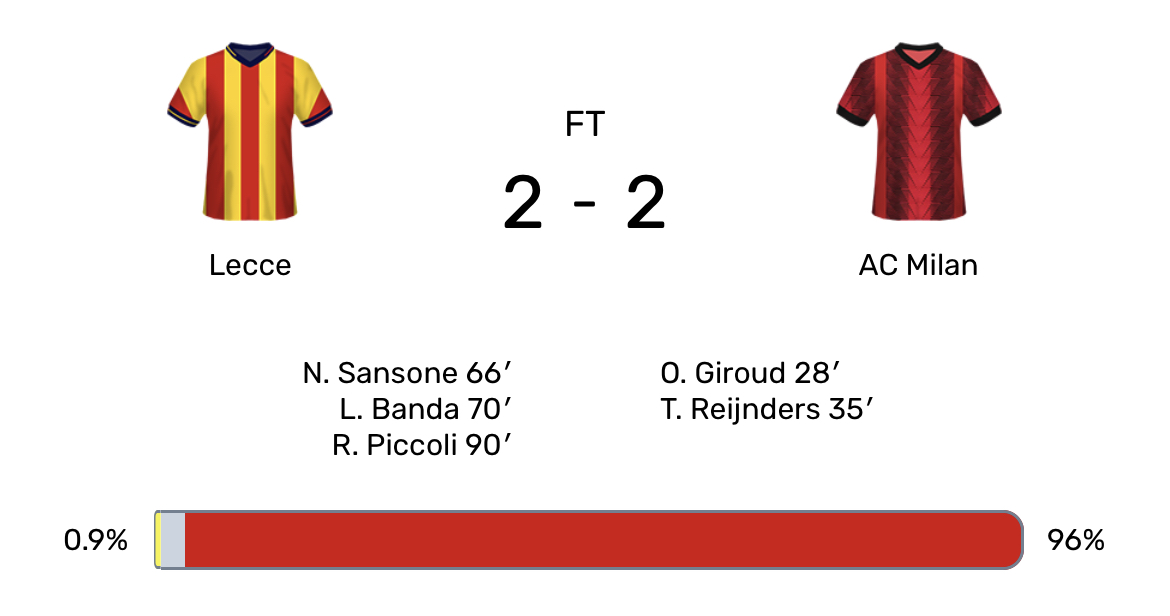 The game started badly for Milan with attacker Rafael Leao being forced off with a hamstring injury just 10 minutes in, but following goals from Olivier Giroud and Tijani Reijnders, it seemed the Rossoneri would at least be picking up the three points expected of them. Instead, a comeback that started with Nicola Sansone's effort just seconds after coming off the bench has left Pioli under real pressure with Milan now 8 points behind rivals Inter.
A frustrating result for Milan which was evident through Giroud getting himself sent off late on for dissent, and it could have been even worse had a Lecce winner not been ruled out by VAR.
2nd: Bournemouth 2-0 Newcastle (Premier League)
1.4% of the community predicted a Bournemouth win
This was never expected to be a walk in the park for Newcastle considering the Magpies are struggling with injuries, but as Bournemouth had won just once all season prior to this game, few expected the Cherries to topple a Champions League side. However, there's absolutely no doubt that Bournemouth deserved this win.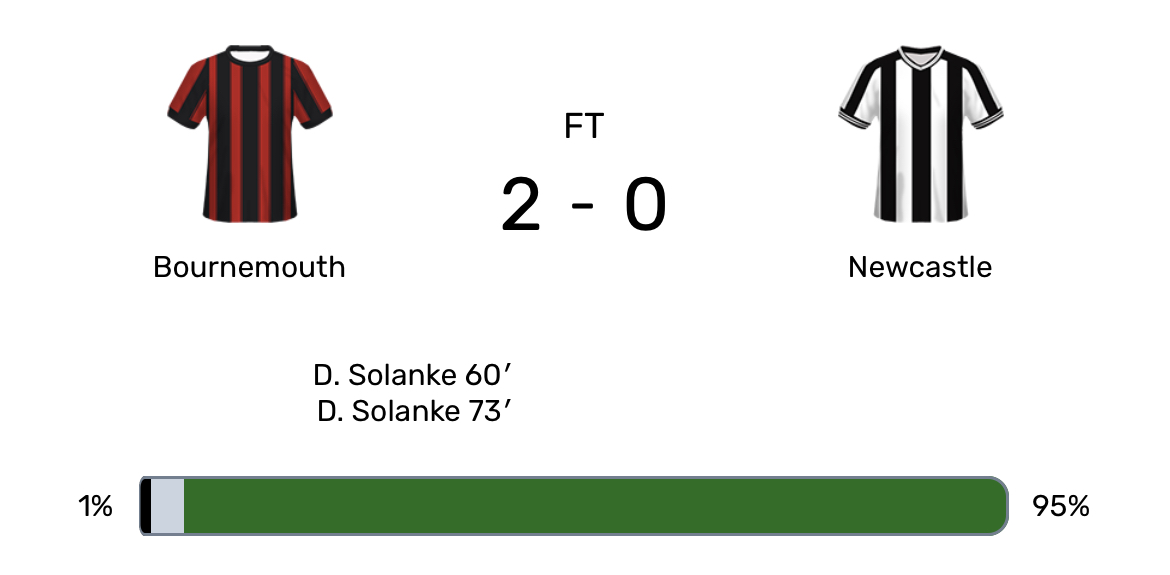 Club captain Neto returned from injury with a good performance in goal but it was Bournemouth who created far more chances in this game and striker Dominic Solanke was the man to convert a couple of them in the second half. The result lifts Andoni Iraola's team out of the relegation zone and they now have a three point cushion between themselves and Luton, while Newcastle will be grateful the international break has arrived to give many of their squad members some desperately needed recovery time.
1st: Napoli 0-1 Empoli (Serie A)
0.4% of the community predicted an Empoli win
Finally, we have the result that really did make you grimace when scrolling through the scores on Sunday as Italian champions Napoli were beaten at home by Empoli, who started the weekend in 19th. After hanging in for much of the match at Stadio Diego Armando Maradona with goalkeeper Etrit Berisha on fire, Empoli managed only their fifth goal in 12 league games this season and what a strike it was from Ukrainian Viktor Kovalenko (pictured looking suitably surprised for this article's cover image) in injury time.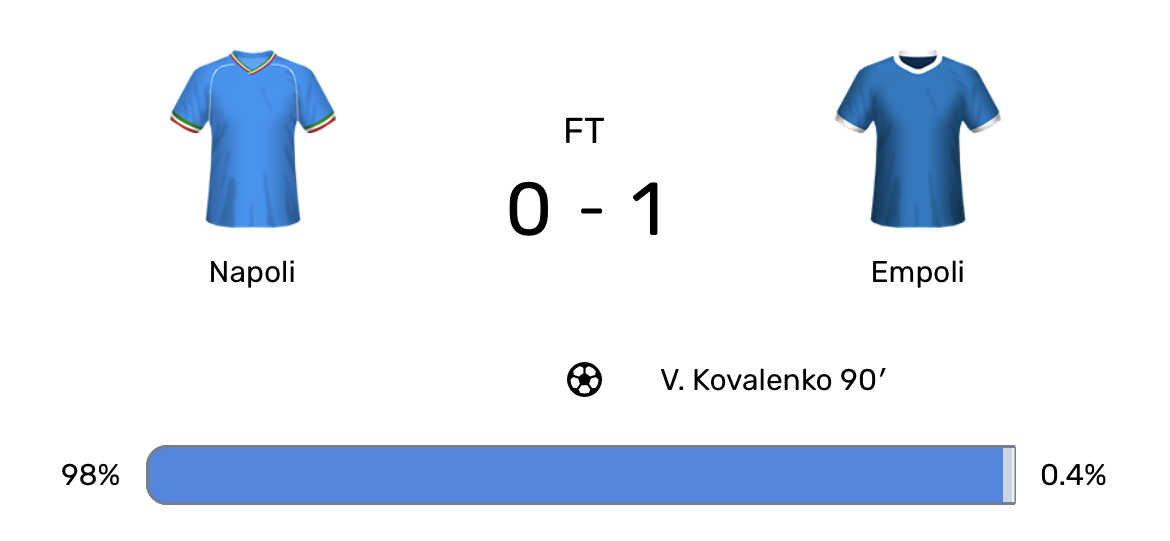 Coming so late in the game, the goal really did feel like a hammer blow for Napoli and that's exactly what it's likely to be for Rudi Garcia who will now be sacked according to multiple reports. In truth, Garcia always felt like an odd replacement for Luciano Spalletti who stepped aside after the Scudetto win.
Whoever is named as the new Napoli manager will need to hit the ground running as their fixture list after the international break reads Atalanta (A), Real Madrid (A), Inter (H) and Juventus (A). Not ideal when you're already 10 points off the pace...
Did you manage to correctly predict any of these outcomes? Let us know in the comments.