Superbru Insights available for Super Rugby and Six Nations
We've reached the start of what is a very big week for rugby fans and Superbru players as both the 2020 Super Rugby season and the 2020 Six Nations begin this weekend! This year's Super Rugby kicks-off in Auckland as the Blues host the Chiefs on Friday while the Six Nations gets underway on Saturday with holders Wales entertaining Italy.
Superbru Insights provide you with information in key areas such as team news, head-to-head history, weather and other relevant factors to ensure you're as informed as possible when making your rugby predictor picks. This information is of course available elsewhere, but with our Insights you'll be provided with everything in a neat and concise layout at the touch of a button on both our website and app. The Insights for each match can be viewed directly from the picks page and the information is also sent directly to your email inbox on a weekly basis.
As an example of the information you can see on our site as a Premium user, here are the Insights from last season's Round 1 clash between the Jaguares and the Emirates Lions. The pair will also meet in Round 1 this year and this season's Insights will be looking quite different from the below!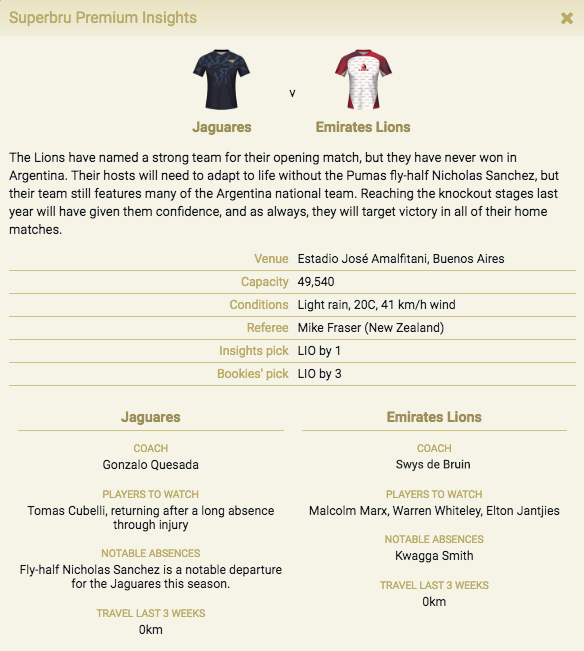 In addition to Superbru Insights, Premium players enjoy an ad-free experience, push notification score updates for various tournaments (including Super Rugby and the Premier League), discount from the Superbru store and an exclusive golden layout.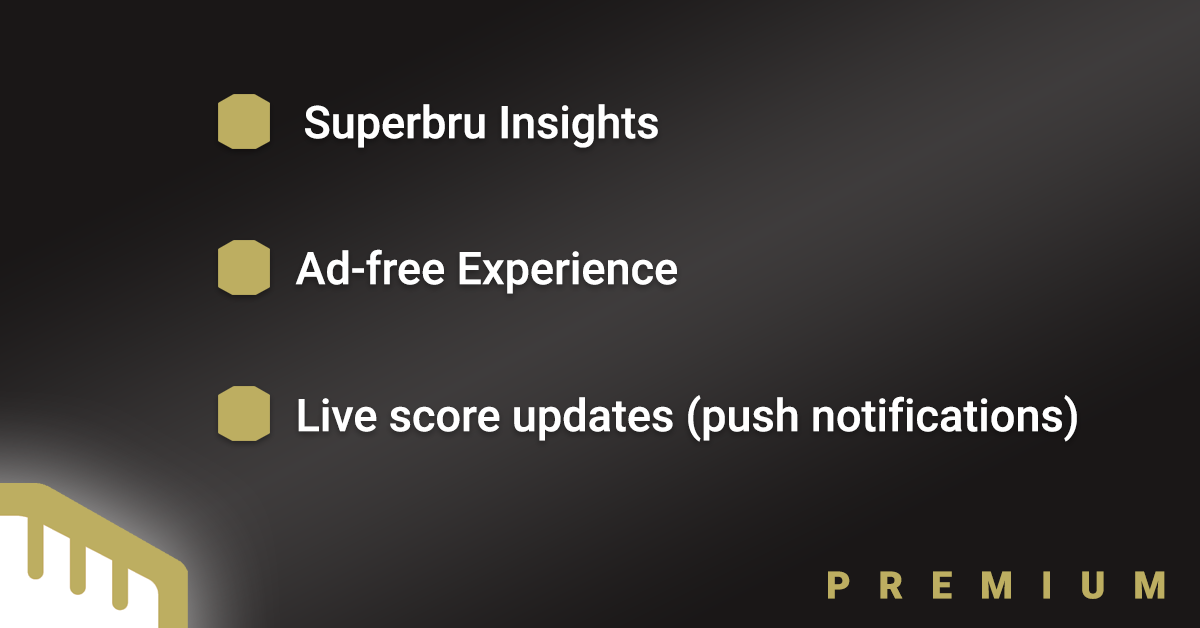 You can learn more and choose to become a premium user by clicking here:
Go Premium
We're delighted to already have so many of you signed up and ready to go in our predictor and fantasy tournaments for Super Rugby and the Six Nations. Make sure you have all of your pools set up in time for Friday's kick-off and that you've invited your friends to get involved!