Super Rugby Trans-Tasman: Round 5 Predictions
It's the last round of the Super Rugby Trans-Tasman tournament this weekend, with four New Zealand teams in contention to make the final.
It could make for some entertaining rugby as the Blues, Crusaders, Hurricanes and Highlanders aim for a superior points difference. A Super Rugby triple header, followed by three fixtures from the
Euros
in the afternoon would normally be the stuff of dreams, but alas my three children might have other plans for my time on Saturday.
Here are my Super Rugby predictions for this weekend.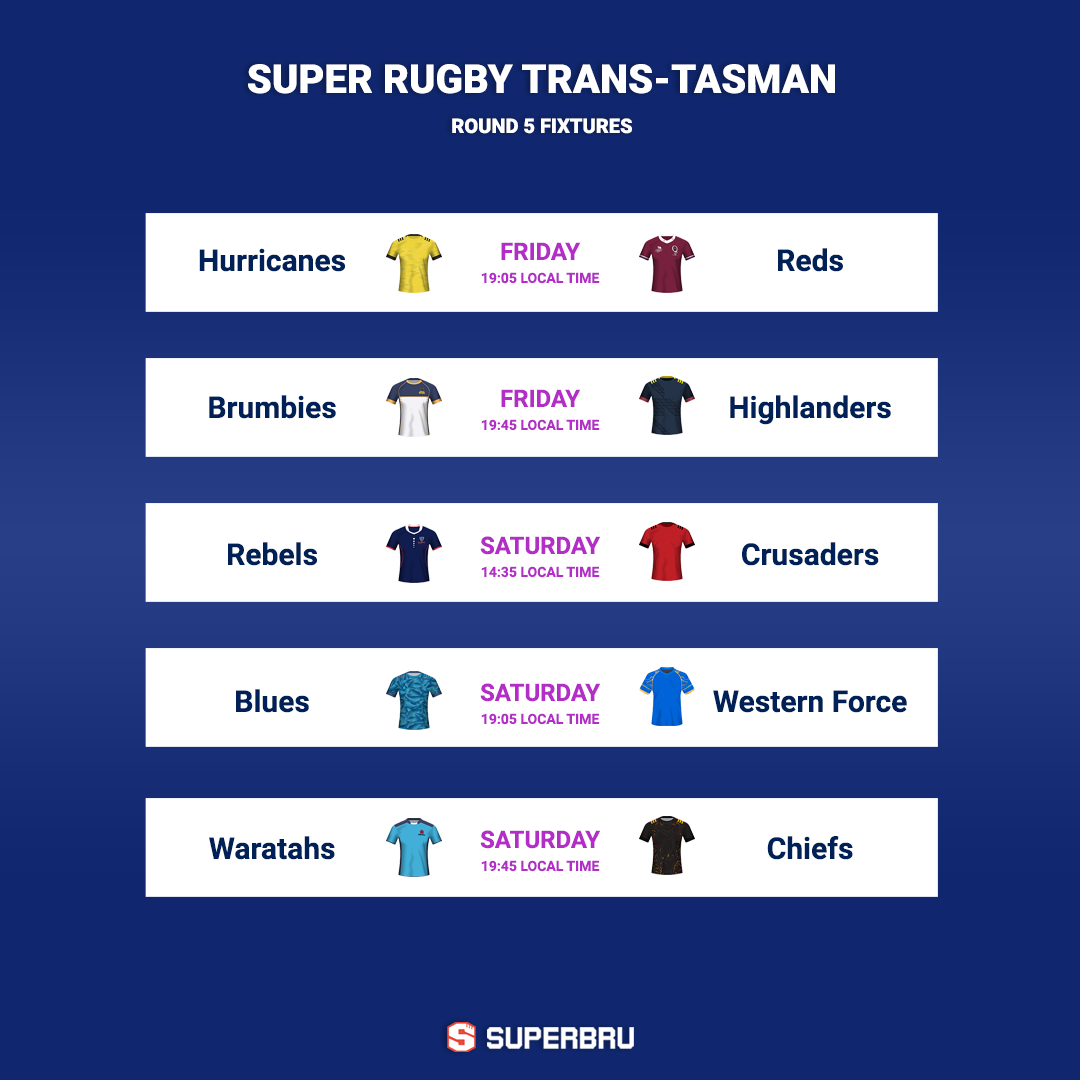 Hurricanes v Reds
The Reds are missing James O'Connor at fly-half, and this looks like a good opportunity for the Hurricanes to set a clubhouse lead. They need a big bonus-point win and then for other results to go against them (which seems unlikely, frankly), but they'll do their part of the job here I suspect.
Hurricanes by 19
Brumbies v Highlanders
This is a tougher assignment for the 2nd placed Highlanders, up against the Brumbies, who are unbeaten at home. However, it seems as though the Hurricanes lost the match as much as the Brumbies won it last weekend, and I'm still backing the Highlanders - albeit they won't make the final.
Highlanders by 13
Rebels v Crusaders
Any sniff of a Super Rugby final, and the Crusaders will be there. They have recalled All Blacks Richie Mo'unga, Sam Whitelock and Sevu Reece, and they'll have the benefit of knowing what they need to do to reach the final. I'll likely wait until Friday before locking my margin, just in case the earlier results affect things, but the Crusaders will win confortably.
Crusaders by 23
Blues v Force
A big home win here can lock in a home final next weekend for the Blues, and whilst the Force have been no pushovers, the Blues are on top form and should win with enough to spare that they can ease up a little in the final quarter.
Blues by 16
Waratahs v Chiefs
The Tahs will be glad that this is the last time they have to line up against the Kiwis for a while, and they are probably in for another drubbing here. The Chiefs haven't scored quite as many points as the other New Zealand teams, and hence are out of the running, but this is an opportunity to end the season with a flourish.
Chiefs by 26