Super Rugby Trans-Tasman: Round 4 Predictions
Round 3 finally saw an Australian victory, with the Reds beating the Chiefs, but the table still shows 5 New Zealand teams at the top and 5 Australian teams at the bottom.
Here are my Super Rugby predictions for this weekend's Trans-Tasman fixtures.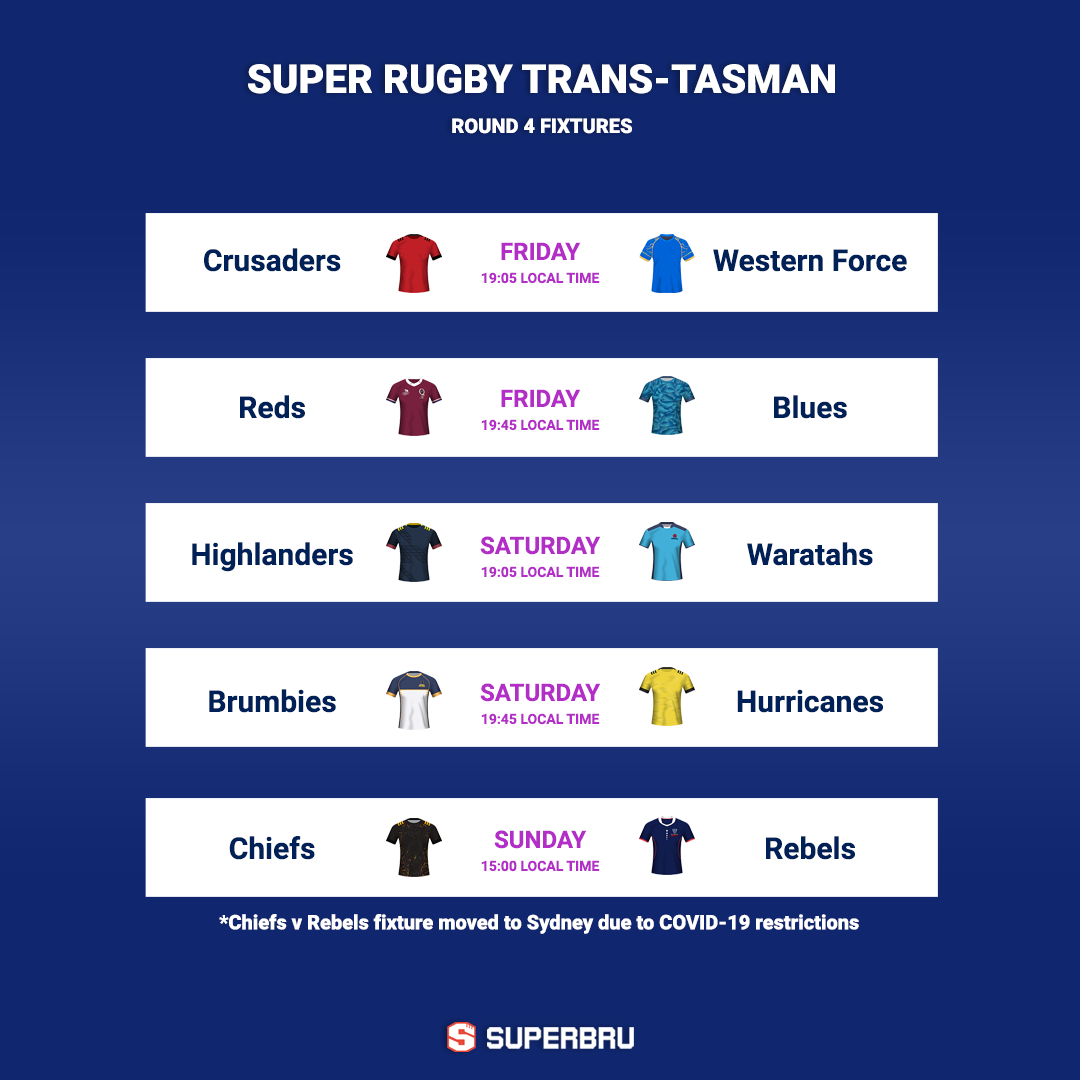 Crusaders v Force
The Force are available at 17/1 to beat the Crusaders, which seems ridiculous in a 2-horse race, but I'm still not tempted. The Force started well but have been getting worse, and conceded 43 points to the Hurricanes last week. The home side will win this by plenty.
Crusaders by 33
Reds v Blues
This will be an interesting fixture, with the Reds buoyant after their win over the Chiefs last weekend, up against the table-topping Blues. Nobody has got close to the Blues so far, and I think they'll take the Reds more seriously now and beat them.
Blues by 7
Highlanders v Waratahs
Things are getting embarrassing for the Tahs now, to the extent that they are unable to name a replacement prop on the bench, and have listed TBC on their teamsheet. Yes they have been unlucky with injuries, but it's also easier to shake off a knock when morale is high and you've won a few games.
Highlanders by 21
Brumbies v Hurricanes
Having played all their matches in New Zealand, the Brumbies return to Canberra for their first home match of the season, but it's a tough one against the high-flying Hurricanes. Home advantage will help, but probably not enough for a win.
Hurricanes by 6
Chiefs v Rebels
The Rebels have been poor so far, and I suspect the Chiefs will bounce back from their surprise defeat to the Reds. It's not in Hamilton because the Rebels are still unable to travel to New Zealand, but whilst that offers a slight advantage to the Rebels, they need a lot more than that.
Chiefs by 23