Super Rugby Trans-Tasman: Round 2 Predictions
There were 5 New Zealand wins from 5 last weekend, as most people predicted, but some of the margins were a surprise - particularly the Crusaders and Chiefs being pushed very close by the Brumbies and Force.
This weekend, I think there's a chance of an upset or two, but I'm not sure if I'm brave enough to pick one.
Here are my Super Rugby predictions for Round 2 of the
Trans-Tasman predictor game
.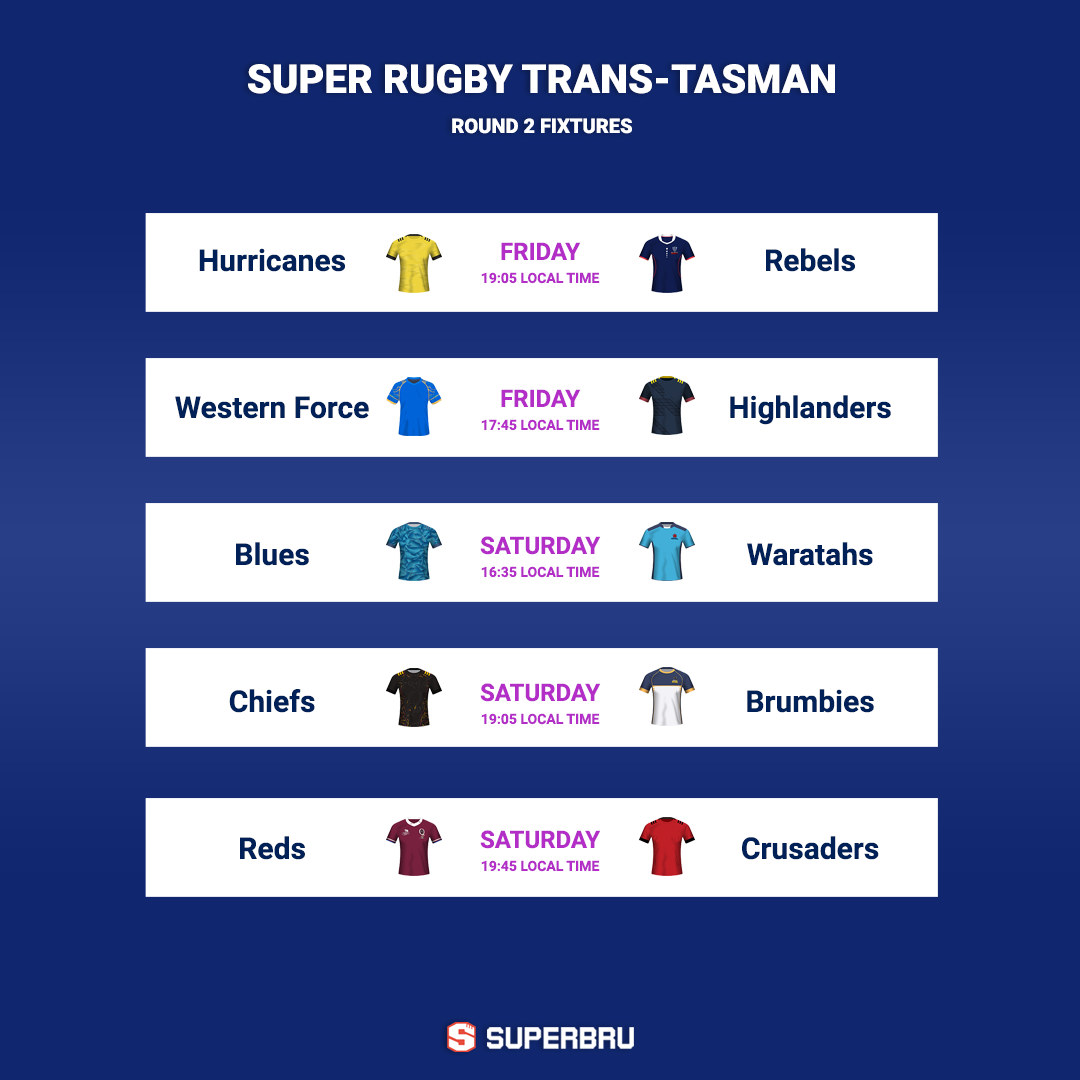 Hurricanes v Rebels
This isn't the one where I sense an upset. The Rebels were annihilated at home by the Blues, and I can't see them getting anything from their trip to Wellington. The Superbru historic results list shows a single Rebels win over the Canes, back in 2011, whilst all other matches have been double-figure margin wins for the Hurricanes.
Hurricanes by 21
Force v Highlanders
The home side has a chance here, and will take confidence from their effort against the Chiefs last weekend. The Highlanders easily overcame the Reds at home, but the scoreline was flattering given the Reds were missing several star players. I think the Kiwis will win, but it could be close.
Highlanders by 6
Blues v Waratahs
This is an obvious pick, and it should be a very comfortable home win. The Waratahs scored more points than expected last weekend (48!), but if you concede 64 you're unlikely to win the game, and this could be another high-scoring affair.
Blues by 18
Chiefs v Brumbies
The Brumbies could win this one, and they actually beat the Chiefs in Hamilton last year having put 54 points on them the year before. There will be no fear, having performed well against the Crusaders in Christchurch last week, and I think they have a much bigger chance than the bookies are giving them. I'm tentatively picking the Brumbies, but I may lose my nerve closer to kick off.
Brumbies by 2
Reds v Crusaders
The two Super Rugby champions face each other in Queensland, and the Reds have reinstated their senior players who were rested for Round 1. This is another fixture that could go canary yellow rather than New Zealand black, and I might see how the other results go before locking my pick. For now, I'll play it safe by picking the Crusaders.
Crusaders by 4