Super Rugby Trans-Tasman: Round 1 Predictions
The start of the Super Rugby Trans-Tasman tournament this weekend feels like another step towards normality, and it should make for a great Superbru tournament.
How the two sets of teams will compare is likely to be a major talking point, although looking at the Round 1 fixtures, I don't think the Aussies will fare too well to begin with.
Here are my Super Rugby predictions for Round 1 of the Trans-Tasman Predictor game.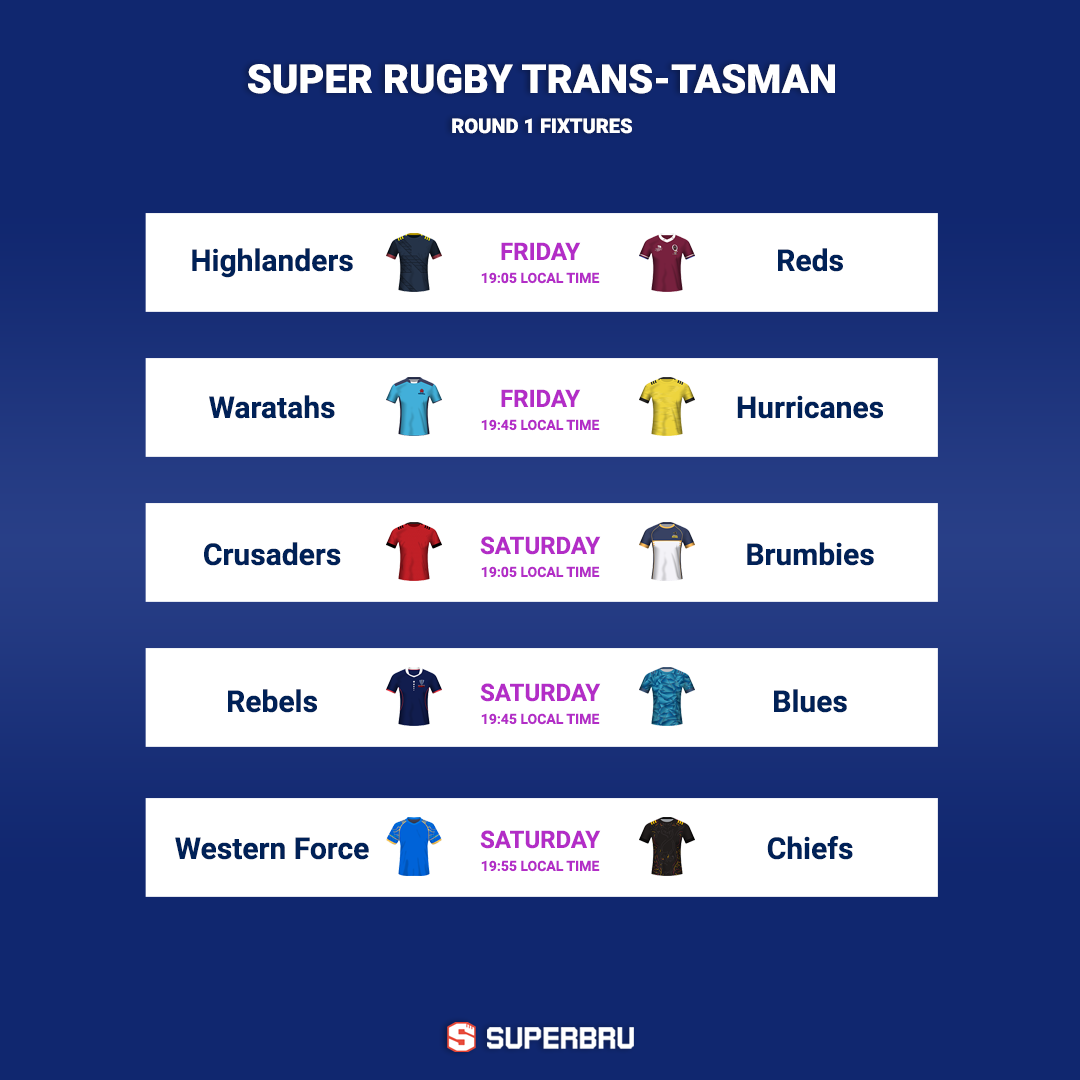 Highlanders v Reds
On paper, this is the best opportunity for an Australian win over New Zealand, but how effective can the Reds possibly be 6 days after last week's final and perhaps 2 or 3 days after the celebrations ended? They rarely had much luck in Otago in the old Super Rugby, and this should be a home win.
Highlanders by 13
Waratahs v Hurricanes
Given that the Waratahs couldn't manage a single victory against any of the Australian sides, I really don't fancy their chances here. The Hurricanes are resting Ngani Laumape, but are pretty much full-strength otherwise, and I'm expecting a comfortable 'Canes win.
Hurricanes by 23
Crusaders v Brumbies
Both of these sides were involved in the finals last weekend, and the manner of the Brumbies' heart-breaking defeat must make it hard for them to dust themselves off for a trip to Christchurch. It's not a trip you'd fancy with low morale, and I think it will be even lower on the return journey.
Crusaders by 16
Rebels v Blues
It was a surprise to me that the Blues didn't make the final in New Zealand, and they suffered a few defeats late on in the season, but they have been great to watch and significantly improved since Rugby resumed last year. The Rebels finished 4th in the Australian conference behind the Force, and will surely be no match for the Auckland side.
Blues by 19
Force v Chiefs
And so it comes down to the final match for one last chance of an Australian scalp. No chance here, with the Force better in Australian rugby terms, but still way behind the best of New Zealand. The Chiefs need to shake off their defeat last week, but they'll score some tries here with Damian McKenzie pulling the strings at fly-half rather than full-back.
Chiefs by 16