Super Rugby Restart: Round 9 Predictions
Isn't it annoying when you take a risk and it doesn't pay off? Well I took two calculated ones last weekend and there was absolutely no reward, and now I can see red arrows everywhere.
We're nearing the end of the season in New Zealand and so the matches will start drying up, but rather than take further risks this weekend, I'm hoping for some pin-point accuracy on the margins.
Here are my picks for this weekend's fixtures.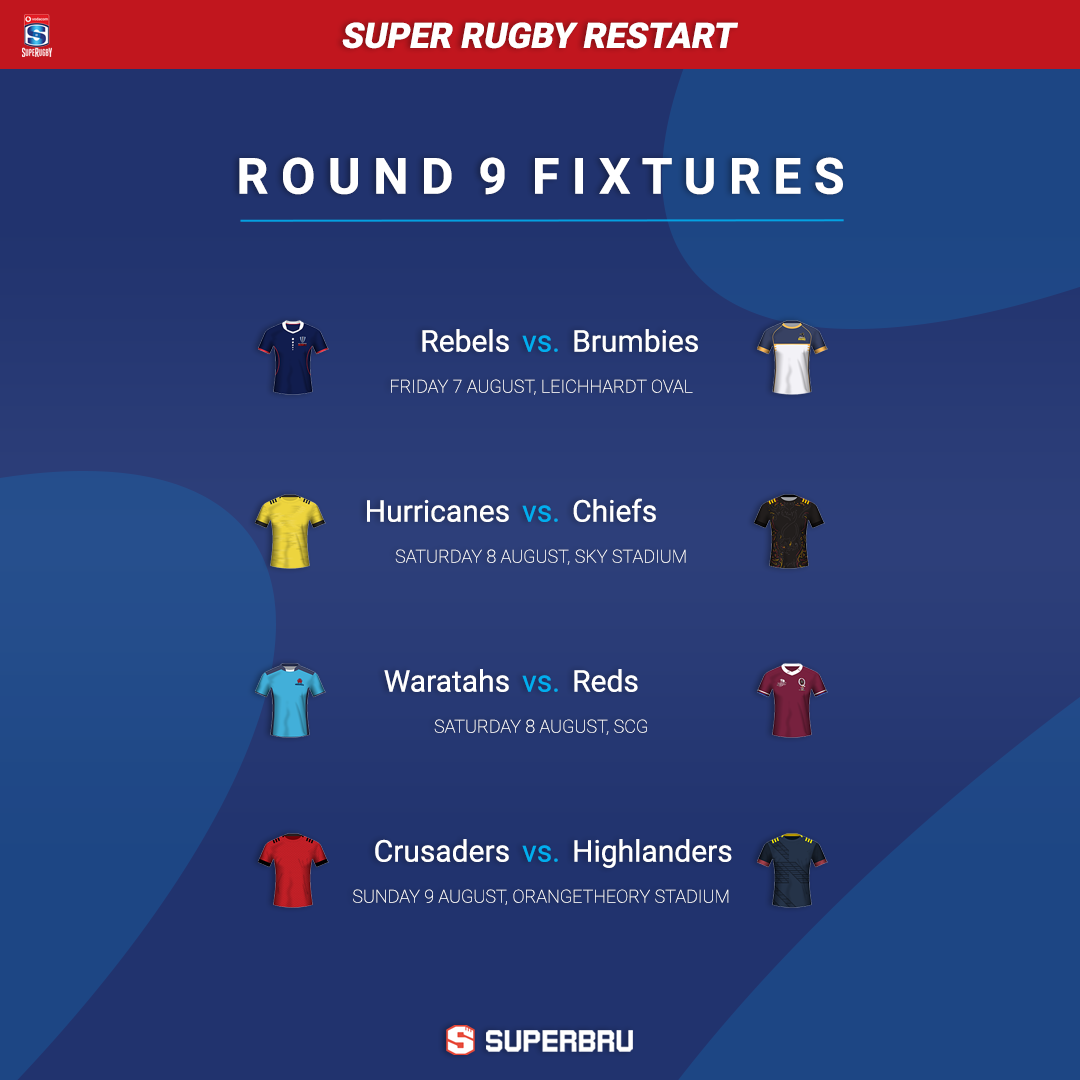 Rebels v Brumbies
The Brumbies remain unbeaten and have already defeated the Rebels twice in 2020, so surely this will be a win for the top Australian side. It's not in Melbourne either, remember, so you can forget about any home advantage.
Brumbies by 16
Hurricanes v Chiefs
The Chiefs have one last chance to pick up a win in the competition before they watch the final round with a bye. I can't see it happening in Wellington against a team who have found their form and need a bonus-point win to stay in the hunt so will be looking to score plenty of tries, so it could be a big win.
Hurricanes by 23
Waratahs v Reds
This is the only tough pick this weekend, with the underperforming Waratahs up against a Reds side that have only suffered one defeat so far - a narrow 2-point loss to the table-topping Brumbies last weekend. It might be time to admit the Reds are better than I give them credit for, and I'm hoping they don't let me down in this one.
Reds by 4
Crusaders v Highlanders
The Crusaders have won their last four against the Highlanders by an average of 23 points, and although they somehow lost their last home game, I'm not expecting that to become a trend. The Highlanders have been poor, with only two wins over the Chiefs, and I can't see them winning this.
Crusaders by 23