Super Rugby Restart: Round 7 Predictions
I managed three correct picks out of four last weekend, joining the 39% that predicted a win for the Hurricanes over the Blues, but missing yet another defeat for the Chiefs.
This weekend I'm expecting four from four and nothing less will suffice.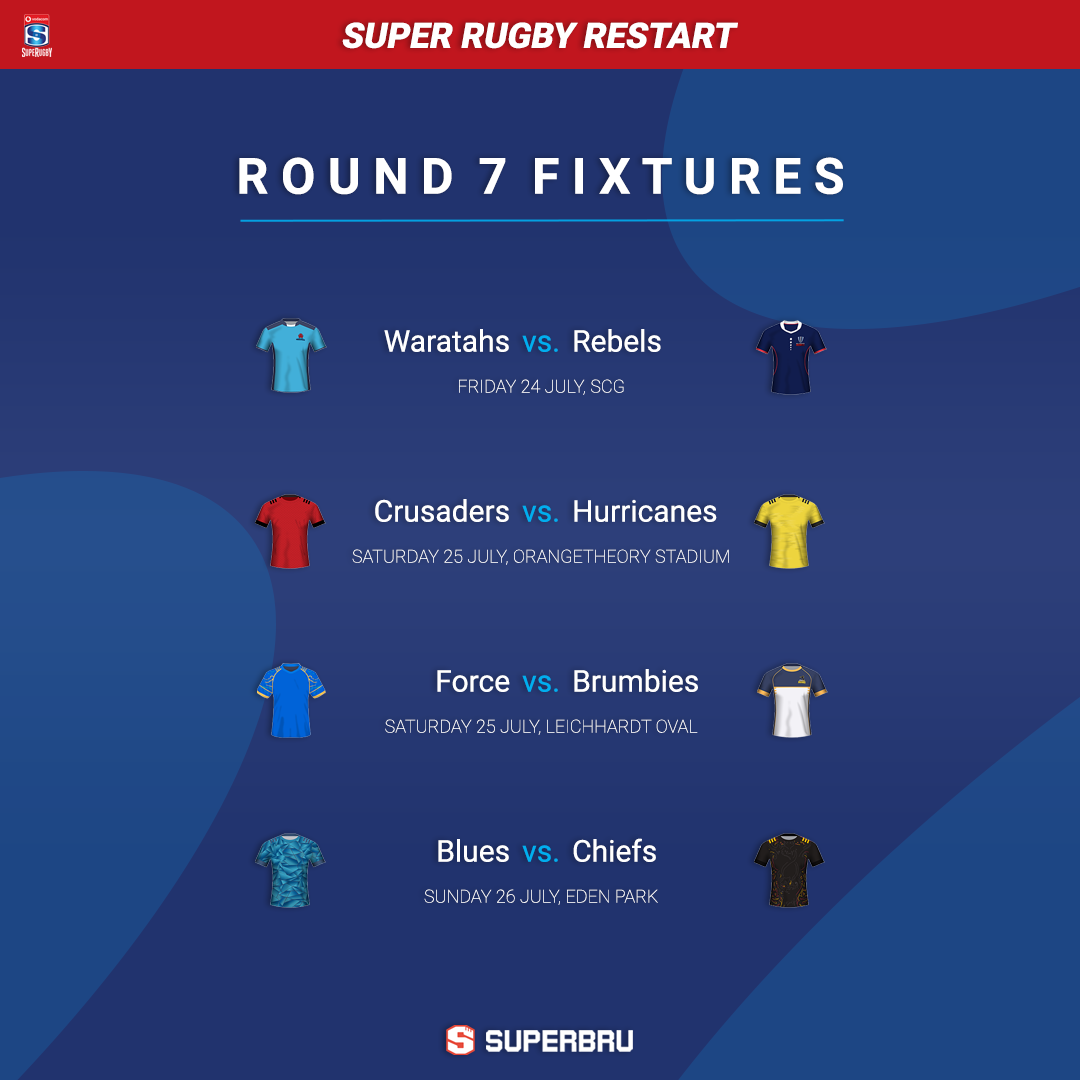 Waratahs v Rebels
This is actually the toughest pick of the round, and I'm backing the Waratahs at the Sydney Cricket Ground. They have a great record against the Rebels, who haven't yet managed a win since the restart, and I rate the Waratahs pack higher than their Melbourne counterparts.
Waratahs by 8
Crusaders v Hurricanes
This is an easy pick because the Crusaders never lose at home. The 'Canes have improved with three wins in a row, and the home team has suffered a couple of notable injuries, but when you can call on the likes of Will Jordan and Fetuli Paea to step in, injuries aren't a huge problem.
Crusaders by 9
Force v Brumbies
This is another straightforward pick, with the inexperienced Force up against the best side in the Aussie conference. The game is being played in Sydney rather than Perth, which will favour the Brumbies if anyone, and I think it should be a relatively comfortable victory.
Brumbies by 16
Blues v Chiefs
The Blues have now lost two in a row, but they're back at Eden Park this weekend against the struggling Chiefs, who are yet to win a match since the restart. They also lost their final match before lockdown and a defeat at Eden Park would make it a club-record 7 defeats in a row. I think the Blues are more likely to get back to winning ways than the Chiefs.
Blues by 7