Super Rugby Restart: Round 6 Predictions
Last week's picks weren't bad, with 3 out of 4 correct beating the community average, and 2 out of 4 within MP range. I was a little disrespectful to the Force, who kept it closer than expected against the Waratahs, so I'll need to recalibrate a little for this weekend.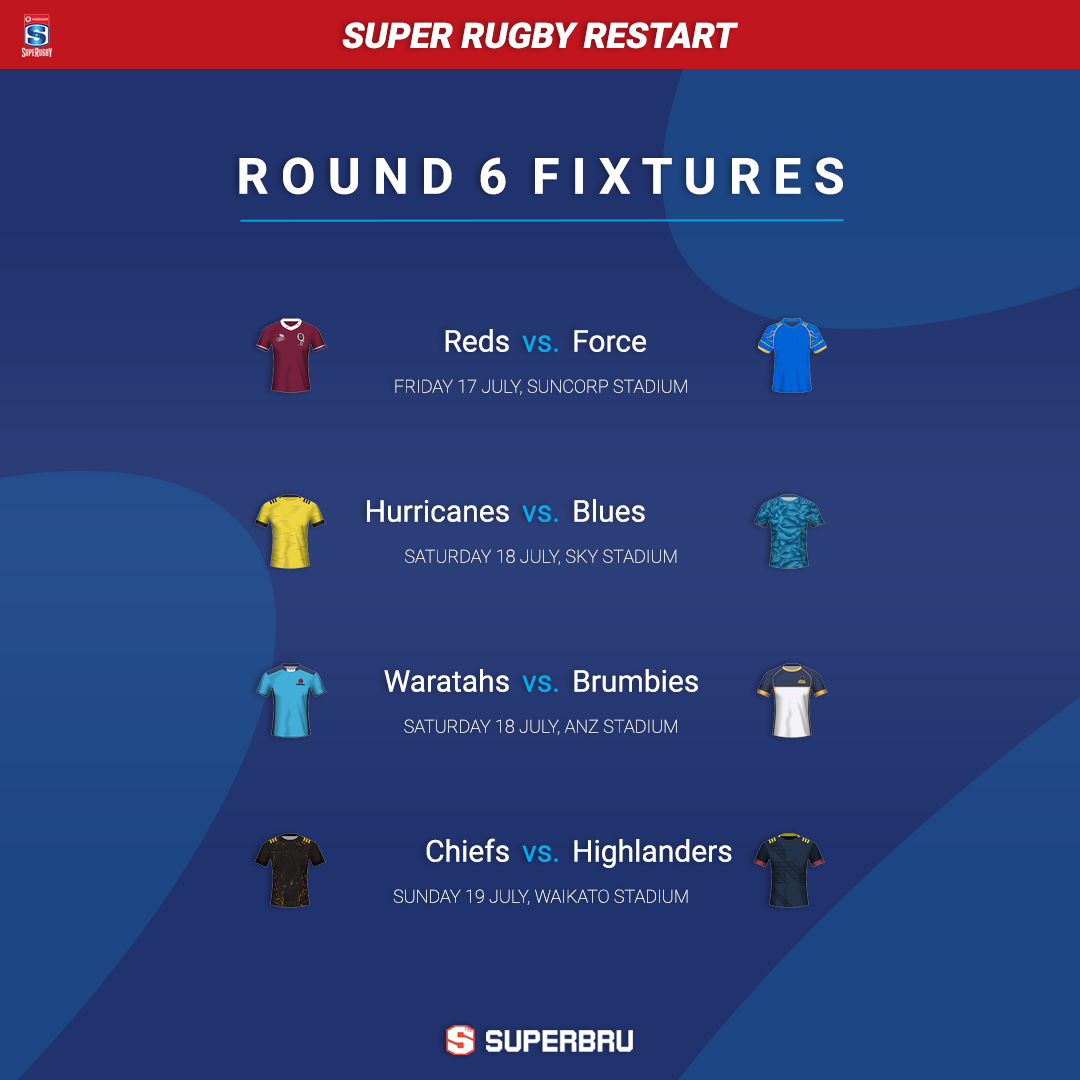 Reds v Force
The Reds v Rebels game was one of the worst games I've seen for a while, and whilst the concept of sudden-death 'Super Time' at the end was exciting, the actual Rugby on the pitch was not. I suspect the Reds will win this one though, with the Force still looking short of quality.
Reds by 13
Hurricanes v Blues
The Blues were beaten for the first time in a while, but it wasn't a huge surprise away at the Crusaders where nobody wins. They've won the last two against the Hurricanes, both played this year, and the majority of people on Superbru are backing the Blues. Not me, though, I'm picking a home win for Beauden Barrett's former team, and it should be a cracker to watch.
Hurricanes by 4
Waratahs v Brumbies
The Tahs have had just one win over the Brumbies since 2015, and they've been fairly underwhelming in this tournament so far. Tom Banks is back for the Brumbies, and they seem to be head and shoulders above the other Aussie teams.
Brumbies by 9
Chiefs v Highlanders
This is a tricky pick to finish the round, with the Chiefs looking out of sorts and without a win since lockdown, whilst the Highlanders have only managed one victory themselves - a 1-point win in Dunedin in June. I'm leaning towards a home win here, but will wait until lineups are announced before locking in my pick.
Chiefs by 6