Super Rugby Restart: Round 3 Predictions
I was in the wrong half of the Superbru community last week, failing to back the Blues to win away in Hamilton, but was pretty close to the winning margin in the obvious Crusaders win, and I'm hanging on inside the top 20% on the global leaderboard.
This weekend, it feels like we have a pair of easy picks before things get tricky again next week as the Aussie derbies are added to the mix.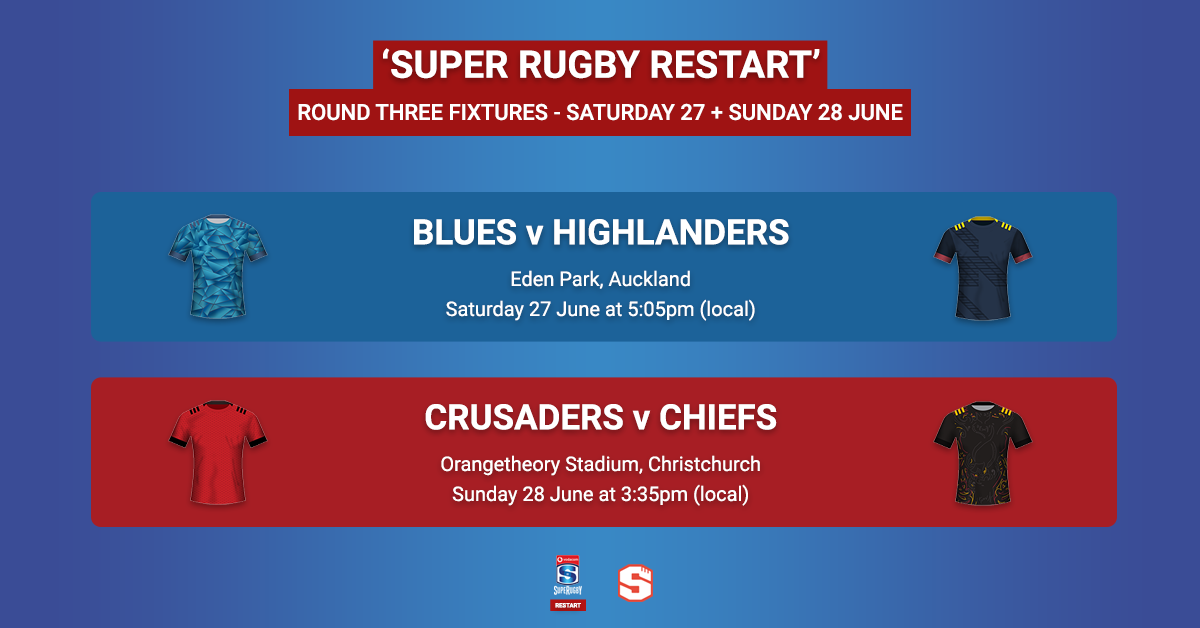 Blues v Highlanders
The Blues are in incredible form, backing up their opening round victory over Hurricanes with a rare away win at the Chiefs! Now they return to Eden Park to face the Highlanders, and you can only see this going one way. They've only won 1 of the last 6 against the men from Dunedin, but it would be a brave pick to go against the Blues at the moment.
Blues by 11
Crusaders v Chiefs
The Chiefs have now lost both of their matches in this abbreviated Super Rugby Aotearoa competition, and a trip to Christchurch isn't ideal if you're a team low on confidence. I'm not sure of the exact stat, but the Crusaders haven't lost there in something like 423 years, and so this feels like an obvious pick too.
Crusaders by 13