Super Rugby Restart: Round 13 Predictions
Picking an upset finally came off last weekend, with the Waratahs beating the Rebels predicted by just 27% on Superbru, and I'm looking at green arrows again as we head into the closing stages of the tournament.
Here are my predictions for the two matches this weekend.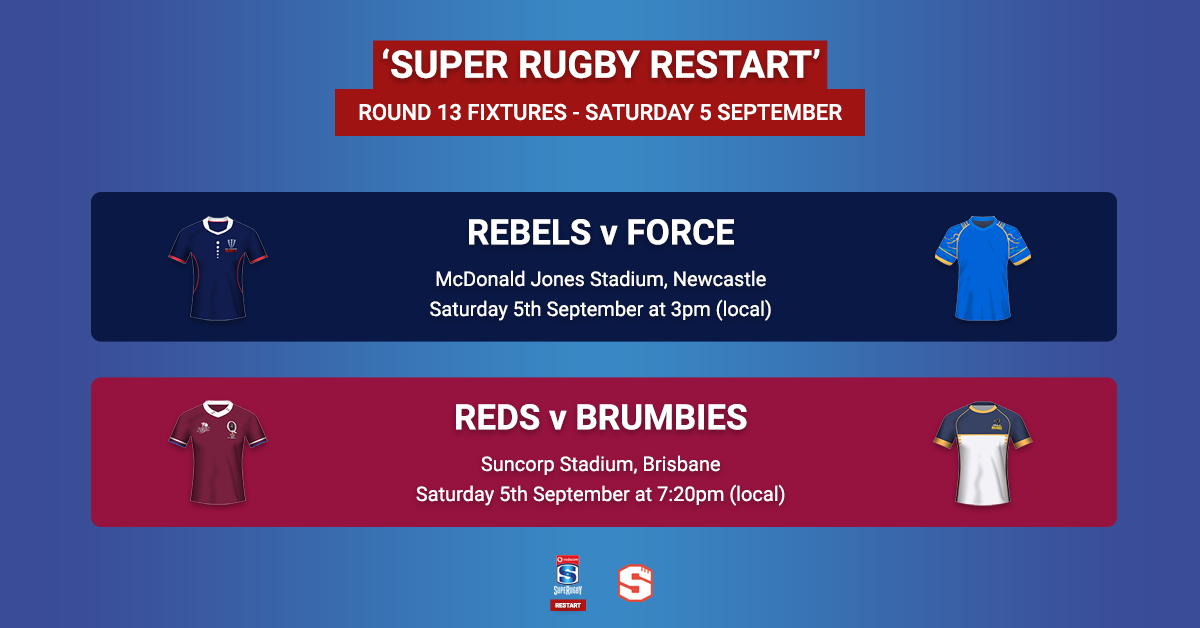 Rebels v Force
The Force are still looking for their first win, but it looks like they'll end the season with a 100% record. The Rebels have the incentive of a place in the playoffs next week if they can win by 4 points or more, and surely they'll do that. I don't think it will be a huge landslide with the Force playing for pride, but it should be comfortable enough.
Rebels by 16
Reds v Brumbies
Both sides are assured of their places in the playoffs, with the Brumbies in first and booked for the final, and the Reds guaranteed second place and likely to play the Rebels next week for the other final spot. You'd think it might take the edge off this game, but both teams are at full-strength and I suspect it will be close. Picking the Brumbies is probably the safest option, because that's what most people will do, but the opportunities are running out, and I'm going for another 'upset'.
Reds by 4