Super Rugby Pacific: Round 9 Predictions
I won't dwell too much on my performance in Round 8, but thankfully Round 9 looks fairly straightforward and a GSP will lift the mood this week!
Here are my Super Rugby predictions for Round 9.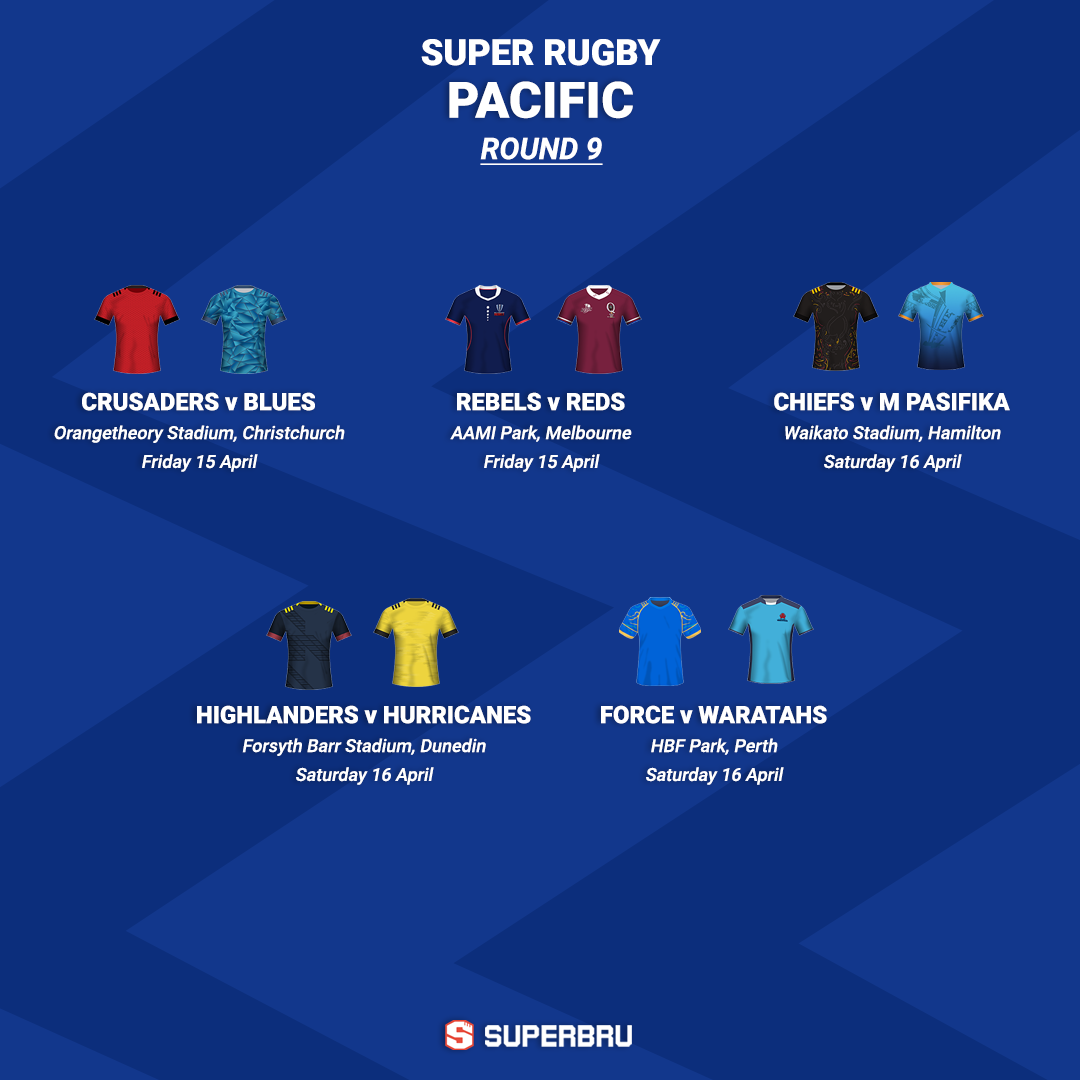 Crusaders v Blues
The Blues were impressive against the Chiefs last weekend, but you have to back the Crusaders at home here.
Crusaders by 6
Rebels v Reds
The Rebels have now won two in a row, but the Reds should be too good for them in this one.
Reds by 9
Chiefs v Moana Pasifika
The Chiefs won by 47 points in the reverse fixture, and it's likely to be a big score again based on recent Moana performances.
Chiefs by 28
Highlanders v Hurricanes
This is a tough pick, with the Hurricanes slight favourites, but they've had a busy schedule recently and the Highlanders will fancy an upset. I'll go with the favourite.
Hurricanes by 4
Force v Waratahs
If the Force can't beat the Rebels at home, I don't think they can beat the Waratahs either.
Waratahs by 8