Super Rugby Pacific: Round 13 Predictions
My average season continued last weekend, with 4 out of 6 correct and I failed to pick the Brumbies to win yet again.
Here are my Super Rugby predictions for Round 13.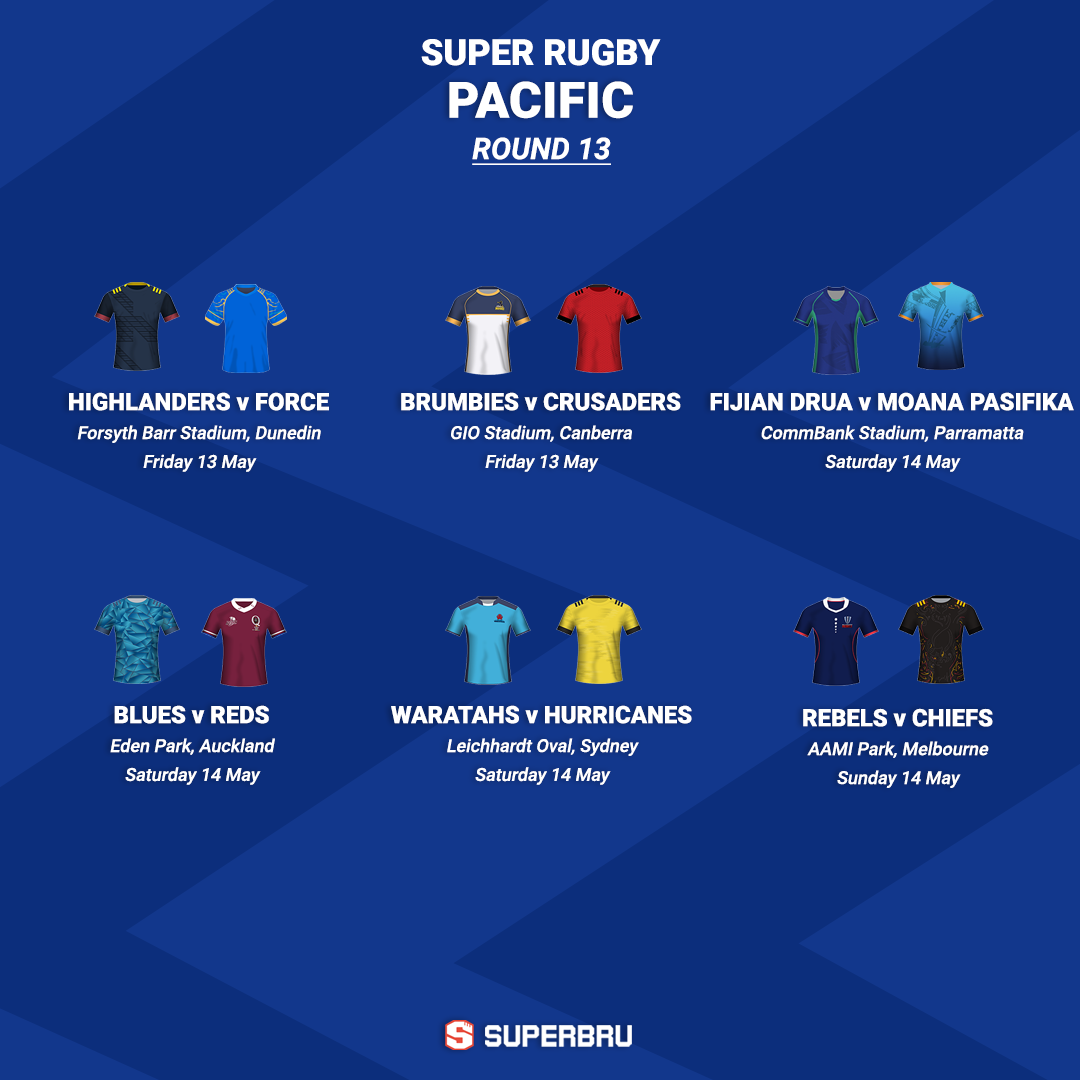 Highlanders v Force
An easy one to start off with, as the Highlanders return home fresh from a win over the Reds. This should be a comfortable home win.
Highlanders by 18
Brumbies v Crusaders
Just as I'm coming around to picking the Brumbies, they lose a couple of key players to injury as they come up against the Crusaders. I'm going with an away win.
Crusaders by 7
Fijian Drua v Moana Pasifika
The tournament newcomers face off for the first time, with one win each to their name this season. I'm backing the side that plays in the tougher conference.
Moana Pasifika by 8
Blues v Reds
The top-of-the-log Blues should win the battle of the colours this year, particularly with home advantage.
Blues by 16
Waratahs v Hurricanes
The Tahs are without Michael Hooper again, and they're a different side without him, so I'm giving this one to the New Zealanders too.
Hurricanes by 6
Rebels v Chiefs
The Rebels conceded over 70 points to the Blues last weekend, and surely they can't turn that around to beat the Chiefs here.
Chiefs by 18