Super Rugby Pacific: Round 11 Predictions
I managed 4 out of 5 picks last weekend, below the community average, by picking the Highlanders to beat the Brumbies. Losing the GSP was made slightly more bearable because I talked Jack out of picking the Brumbies to win!
There are few tricky picks to contend with this weekend. Here are my Super Rugby predictions for Round 11.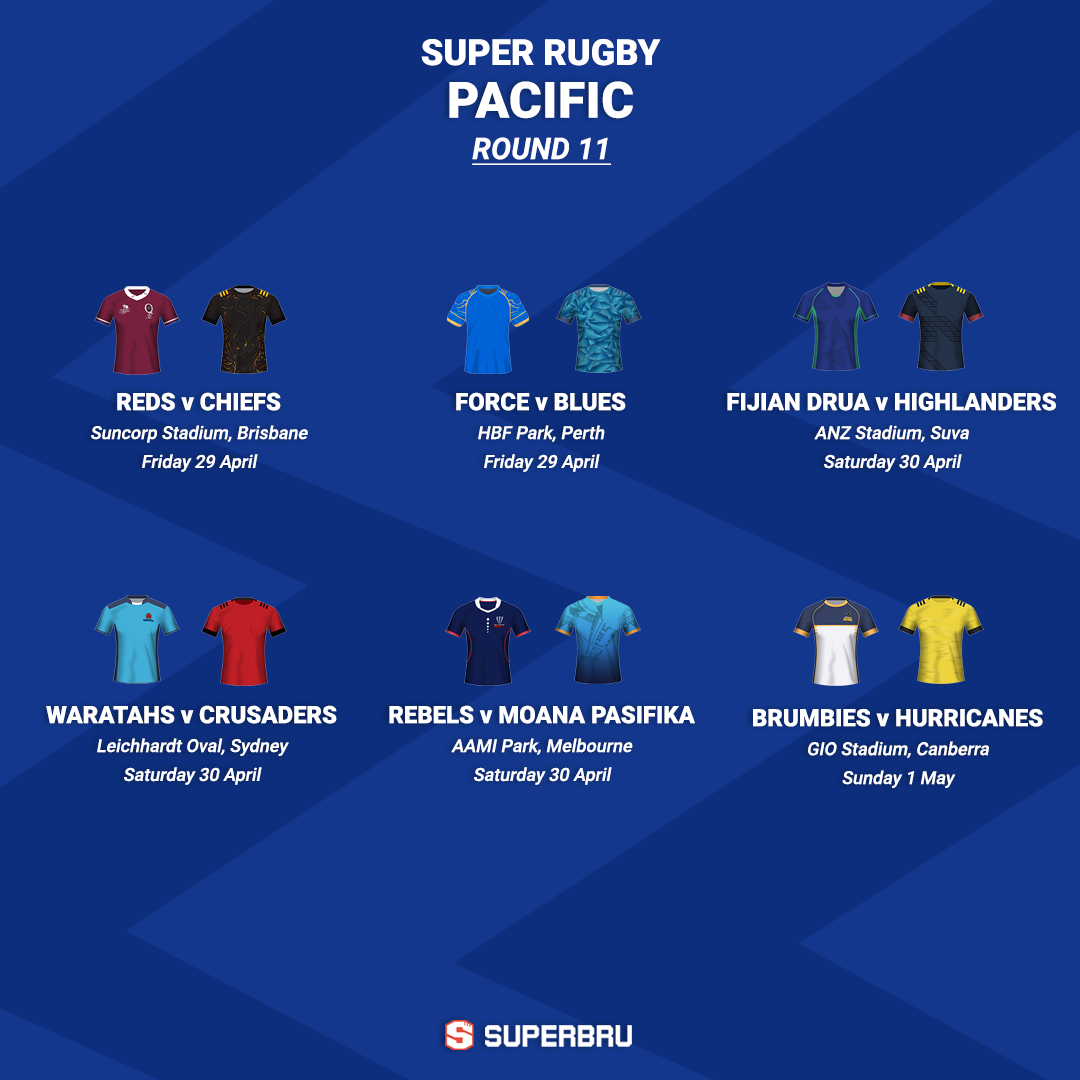 Reds v Chiefs
This could go either way, but based on last week's results, the smart money is on the Chiefs even though the Reds beat them last year.
Chiefs by 7
Force v Blues
This looks like an easy one, with the Force struggling against their fellow Aussies and they'll likely be thrashed by the Kiwis.
Blues by 28
Fijian Drua v Highlanders
It will be interesting to see how playing in Suva affects the Fijian Drua this weekend, but it would take a brave man to pick a home win here.
Highlanders by 9
Waratahs v Crusaders
This looks fairly straightforward, but it's worth checking team sheets and Superbru Insights before locking in your margin pick.
Crusaders by 16
Rebels v Moana Pasifika
The Rebels are missing their key man, and my instinct says that Moana can win this, given they have been playing at a higher level in New Zealand.
Moana Pasifika by 2
Brumbies v Hurricanes
This is the trickiest pick of the weekend in the final fixture. The Brumbies beat the Highlanders last weekend, and now have the added advantage of playing in Canberra rather than Melbourne, but my instinct is still telling me to pick the New Zealanders.
Hurricanes by 6