Rugby World Cup 2023: Semi-Final Predictions
After one of the best quarter-final weekends of all time, the semi-finals look like foregone conclusions, and it seems fairly certain that either New Zealand or South Africa will be the winner of the World Cup for the 5th tournament in a row.
Whereas those matches in Paris could have gone either way last weekend with a different bounce of the ball, or a referee's call going the other way, the semi-final picks look a bit more straightforward.
Here are my
Rugby World Cup
Semi-Final predictions.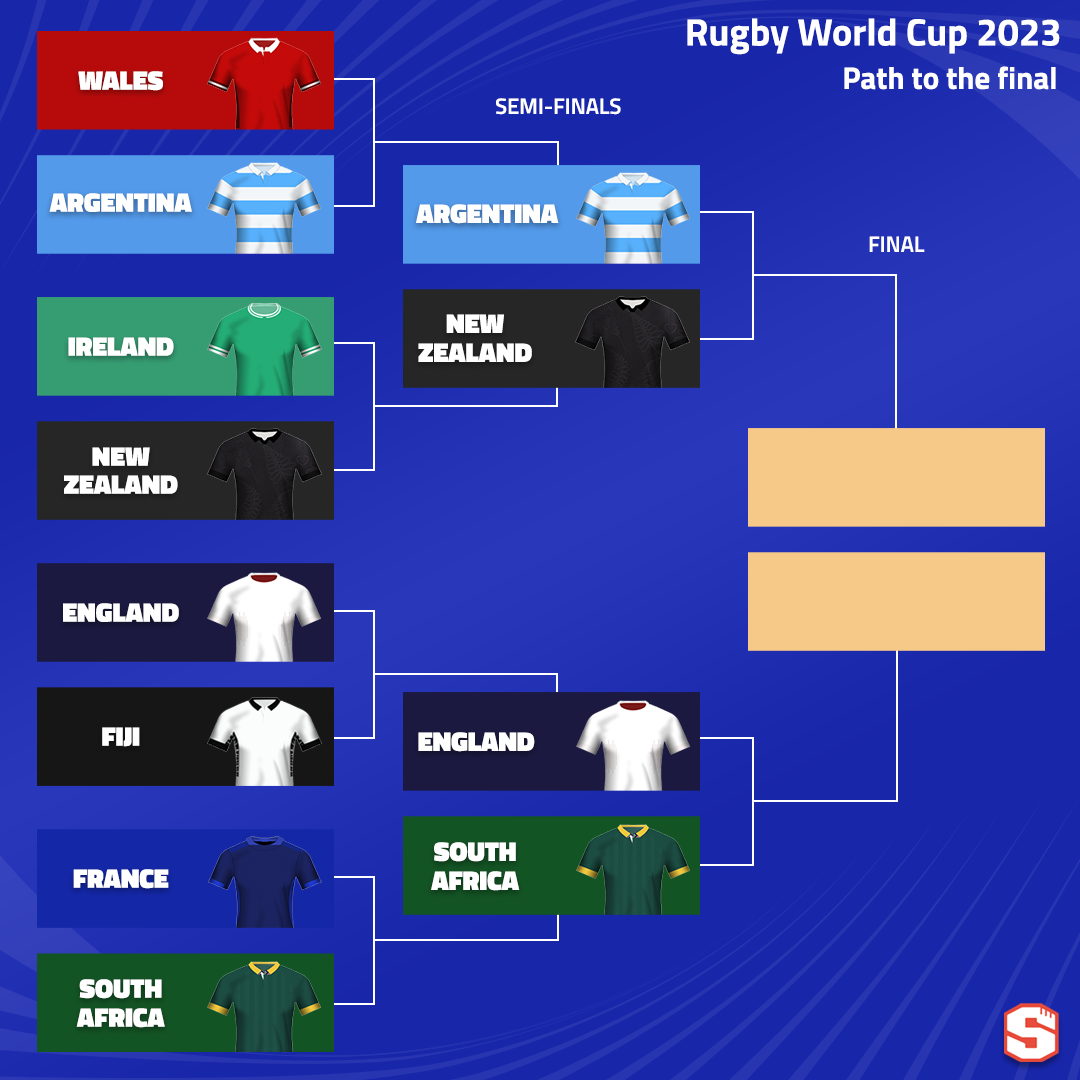 New Zealand v Argentina
Having been written off after the manner of their opening night defeat to France, the All Blacks are back with a bang and I can't see them slipping up here. They were outstanding against Ireland, racing into a lead and then defending it fiercely as the Irish came close. I expect to see more of the same this weekend, but the Pumas don't have the same sort of quality as Ireland to push them all the way to the final whistle.
New Zealand by 13
England v South Africa
There is no evidence to suggest that England can topple the reigning World Champions here. They have been awful to watch, preferring to kick possession away rather than trust their attack, they were beaten by Fiji in the warm-up matches before edging past them last weekend, they nearly lost to Samoa in the group stages, there is no clarity on team selection and they always look like a yellow card away from total implosion.
Meanwhile, the Springboks are now favourites to win the tournament. That match against France was the best game I have ever seen, and I've watched quite a few, elevating our sport to greater heights with a sublime combination of power, skills and intent. Nobody can live with the Boks at that level.
Anyone picking England to win is clinging vainly to hopes of an upset, an unlikely performance pulled out of nowhere to catch everyone by surprise, or a Springbok red card (would one be enough to give England a chance?) that changes the landscape of the game..
England by 2