Rugby World Cup 2023: Final Predictions
The Rugby World Cup has reached the final weekend, with the two biggest rugby nations set to clash in the final on Saturday night, after England and Argentina have battled it out for Bronze on Friday.
Before I share my picks, I just want to address some of the 'comments' on my article last week. I wrote that anyone picking England is doing so out of hope, given that all the evidence pointed to a Springbok win. Picking England on that basis seemed to spark a barrage of abusive comments, several people telling me how awful I am at predictions, calling me a fool and even a bellend with most people clearly expecting an easy South African win.
Regardless of what actually happened in the game, a community that tolerates that behaviour is not one that I want to preside over. Over a long period of time, myself, The General, Jack and all other Superbru staff have worked hard to try and maintain a platform that is more friendly and welcoming than many other platforms for such discussions such as social media, so please consider this a warning - such lack of respect, humility and perspective will not be tolerated.
When you disagree with what I or others in the comments may have written, as I suspect may be the case again this week, consider adding to the discussion with the reasoning behind your own predictions rather than simply throwing insults around. Adding a little extra fun and debate to the sports we all love is what we're all here for, after all.
Here are my
Rugby World Cup
Finals predictions.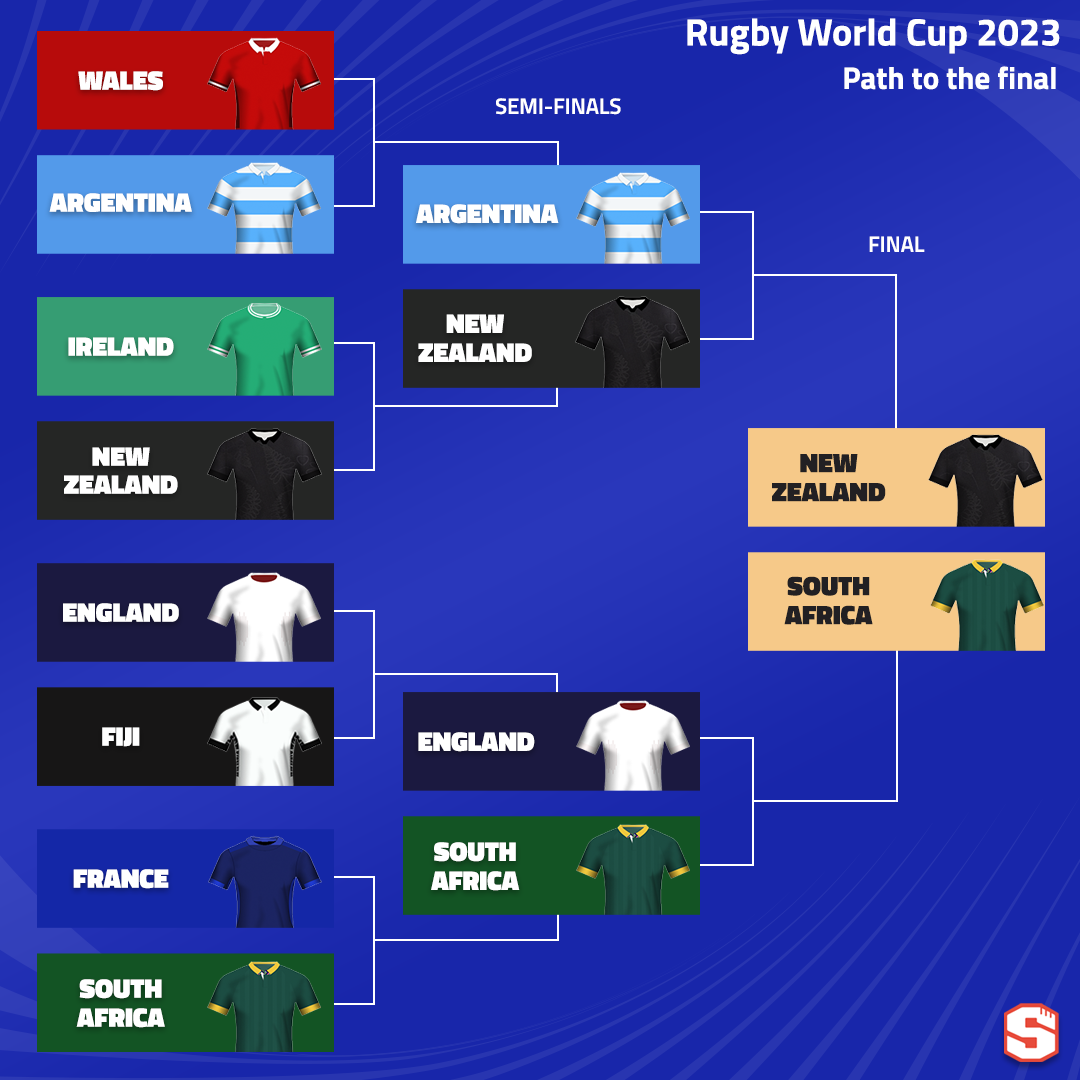 Argentina v England
This is not the main event of the weekend, but both teams have spoken of their motivation to win the game. Several players will feature for their countries for the last time ever, and they'll obviously want to go out on a high.
I actually think the Pumas might win it. England redeemed themselves last weekend by showing some pride in the jersey, and whatever happens this weekend, they'll go home happy that they gave everything when it mattered and came so close to making the final. The Pumas, however, will be smarting after their thrashing by New Zealand last weekend, and they are still in need of redemption. They have a last chance on Friday before Michael Cheika leaves, and there will be an inevitable refresh of the squad, and that motivation might be enough.
For all of England's ferocity last weekend, they didn't actually play any rugby and I'm not too sure what we'll see when the shackles are off. If anything, they might panic in the freedom.
Argentina by 4
South Africa v New Zealand
This looks set to be a very close-fought match between the two world rugby heavyweights, and by Saturday night they will have won the last 5 World Cups between them.
It also looks set to be a clash of styles, with South Africa opting for 7 forwards on the bench and clearly planning a bruising, physical encounter with the ability to change nearly their whole pack in the second half. New Zealand will look to play with speed and width, and they might follow England's lead in targeting the Springbok wingers with high kicks.
It's a 50/50 pick, but a concern for South Africa is their shorter turnaround since the semi-final, as well as the harder route they have taken in the last fortnight, overcoming France and England each by a single point. The All Blacks thrashed Argentina in a training run and will enjoy an extra day to prepare for the final. Will that be the difference between two evenly-matched sides?
New Zealand by 3
How do your thoughts on the final compare? Let us know how you see it playing out in the comments!