New: Super Rugby Restart tournament to launch on Superbru
I think I can speak for everyone reading this when I say it's fantastic to know that Super Rugby action will be returning soon! Yes, it's not going to be quite the same and yes, it's a massive shame that the original 2020 season is almost certainly over, but very soon we'll have some entertaining matches to watch involving Super Rugby teams and some Superbru picks to make.
Ever since New Zealand Rugby announced that their 'Super Rugby Aotearoa' competition would begin on June 13th, we've had lots of you get in touch to ask what would be happening on Superbru. Here, we'll be walking you through the plan. If you have questions after reading everything below, feel free to drop them in the comments section below!
New tournament
The first thing to say is that the predictor game we will be running for the new upcoming tournament(s) involving Super Rugby teams will be separate from our original Super Rugby predictor. It is highly likely that there will be no more fixtures for the 2020 SR campaign as we know it and therefore our predictor, fantasy and daily fantasy games remain on pause until there is confirmation that the campaign is over. At that point, our games will be cancelled but will likely still be visible to you on our site while replacement tournaments are on the go so that you can view those standings.
The reason you may want to see those standings is because we understand that some of you may wish to combine those leaderboard scores with the leaderboards you'll have in our new 'Super Rugby Restart' predictor. Whether for prizes or other purposes, you can always do this with a spreadsheet. We'll keep the old tournament's data available for you.
Of course, the main reason for starting a fresh tournament is because Super Rugby Aotearoa is officially a fresh tournament! Form guides and league tables will be starting from a blank canvas and that will be reflected on Superbru. There's even some new players involved with big name All Blacks returning for the competition including Sam Whitelock for the Crusaders and Nehe Milner-Skudder for the Highlanders!
In terms of our archives and Club points, if our assumption about the season is correct, the original Super Rugby games will be cancelled once all action is complete this year with no honours assigned.
Right, time to focus on the very exciting stuff we have to look forward to - two Kiwi derbies every weekend for 10 weeks! NZ Rugby's Super Rugby Aotearoa will be a round-robin tournament involving all 5 teams over 10 rounds. There'll be no finals, meaning it's simply two fixtures every weekend between June 13th and August 16th.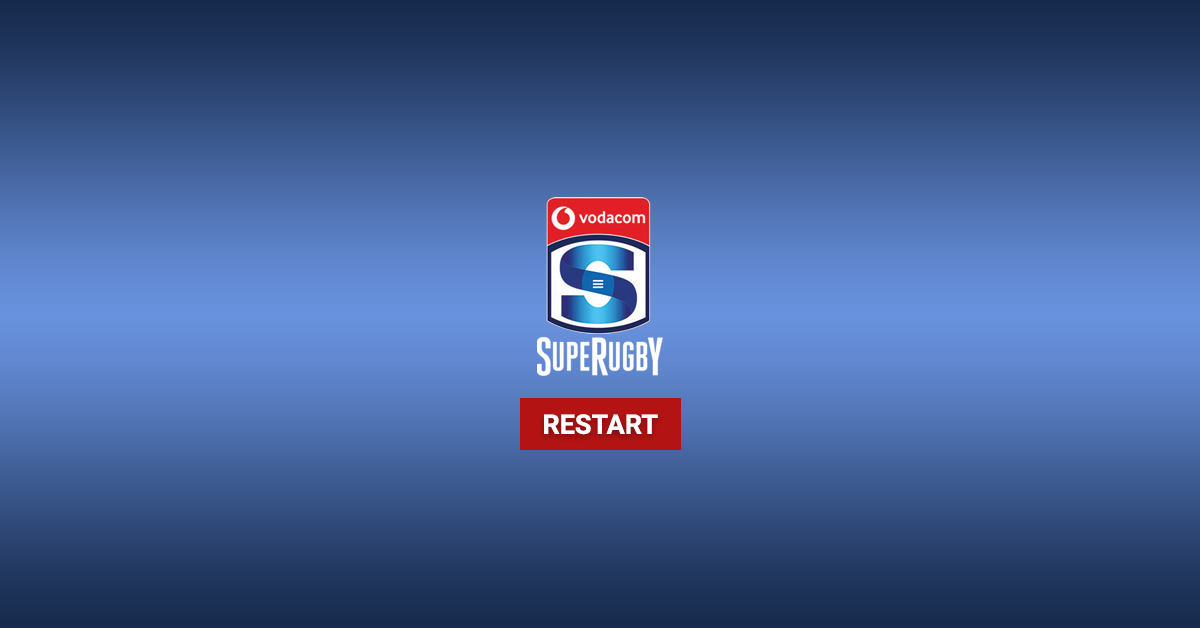 The reason our tournament is named 'Super Rugby Restart' is that though we will begin with only the Aorearoa fixtures, there's a good chance an equivalent tournament in Australia will begin in the coming months. If a domestic Super Rugby tournament does indeed start in Australia before September, those fixtures will also be a part of our Super Rugby Restart predictor. Reports suggest a July start is being planned with both the Western Force and the Sunwolves rumoured to be involved alongside the Brumbies, Rebels, Reds and Waratahs.
How to join
To join the Super Rugby restart predictor, close this article, then click the app menu button (top left on your screen) and choose Join a Tournament. Good luck!

'Super Rugby Restart' will only include a predictor game. Unfortunately, fantasy games are much more complicated to run in terms of match and player data, as well as staff resources and user support.
Fans and fan pools
Sadly, it looks as if we'll be waiting quite a while longer before rugby can return in South Africa, but if there is a miraculous change to the current lockdown regulations and SA teams get their own action going in time we will of course also add those fixtures. However, we're sure that there are still a lot of you in SA who are very much looking forward to this tournament and making picks again!
We will already be adding the Australian teams to this tournament since we may include them in some fixtures as explained but we'll also be making South African teams available for you to 'support' when you join this new game. This way, you can compete in team fan pools as normal as well as proudly showing your allegiance on your profile!
Live rugby returning should be a great distraction from the very negative situation the world is currently in, so we really encourage you to reach out to friends and get them involved.
As always, transferring your pool from another tournament (in this case, Super Rugby) to this tournament is nice and easy. Once you've selected 'Start a Pool' within our SR Restart game, simply select the 'Transfer a Pool' option and you'll be given a list of the pools you have captained which you can then transfer and trigger invites to everyone who played in the original.
We hope you're looking forward to this as much as we are! Stay safe and best of luck with your picks.