NEW: Introducing Superbru Football and Superbru Rugby
In exciting news ahead of what is set to be a very busy few months of sport, we are pleased to finally be sharing a significant Superbru update - the upcoming launches of two brand new apps.
We will soon be launching 'Superbru Football' ahead of the new Premier League season with 'Superbru Rugby' set to follow a few weeks later ahead of the 2023 Rugby World Cup.
More detailed news articles relating to the specifics of each platform will be available in the coming weeks ahead of the launch of each app, but while work continues on getting things app store ready, we've been keen to let you know that they're on the way as well as providing a quick explainer as to why we're building these new apps.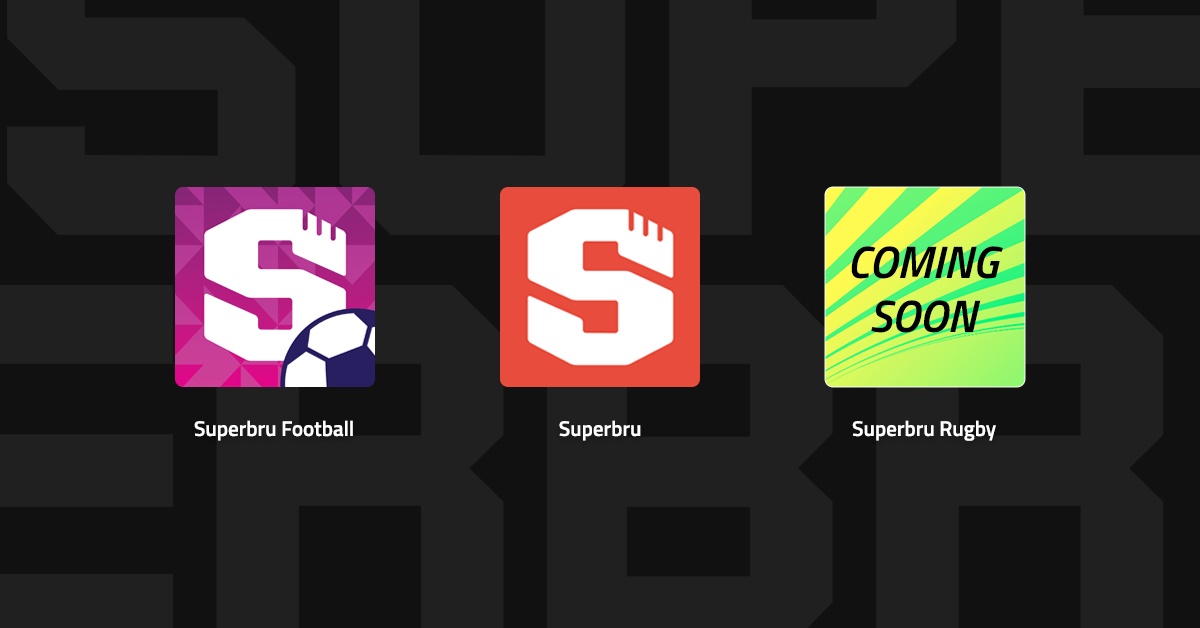 The first thing to say, since many of you are probably already wondering, is that the existing Superbru website and app will continue without any substantial changes. So if you're an experienced bru playing in lots and lots of different tournaments across many sports and like things the way they are, you can rest assured that your Superbru experience isn't about to be turned upside down.
However, we are confident that the new apps will provide a much improved Superbru experience for anyone that plays tournaments in either of our two most popular sports, football and rugby. Both apps will provide new, unique features made possible by their single-sport focus, meaning they'll be a must-download for use alongside our website even if desktop is your preferred platform.
Why are we making new apps?
1.
In short, a lot more is possible when we're focusing on a single sport. The new apps will allow us to build football and rugby 'hubs' which are built around a single scoring system and format. This specific focus allows for greater detail and several new features that aren't possible to input cleanly into the existing Superbru app due to the need to cater for so many different sports and tournaments.
2.
A more modern, better experience. As already touched upon, these apps should be considered an expansion rather than a replacement of our existing platforms, but they will of course be an upgrade. While the basic functions will naturally be the same in terms of making picks, checking results and viewing leaderboards, much more will be included.
We'll save most of the detail for the upcoming articles that will include a wide range of screenshots, but in addition to providing plenty of extra news, data and several other fresh features within a new layout, we have also worked on greater exposure of your own Superbru performance in terms of your prediction accuracy and the leagues/tournaments you have won over time. If you've been playing Superbru for a while, you can expect to have a 'CV' to be proud of when viewing your profile on the new app for the first time as performance data dated back to whenever you began your Superbru career will all be carried through to these new platforms.
3.
Growth. Having built considerable audiences in various sports, we're eager to provide the best experience possible for fans of each of those sports in the hope that more and more people can discover and enjoy playing Superbru. Though it's not feasible for a team of our size to build a dedicated app for each and every sport we cover, we feel football and rugby are good places to start.
When are the new apps available?
We hope to have Superbru Football available to you all in the next couple of weeks, meaning it will be ready to download ahead of the start of several of the major leagues' 2023/24 campaigns including the
Premier League
,
LaLiga
,
Serie A
,
Bundesliga
and
Ligue 1
which we now have a Predictor game for on Superbru for the first time.
Superbru Rugby will arrive a little later in advance of the
Rugby World Cup
, as the
United Rugby Championship
and
Gallagher Premiership
seasons will start later than usual this year due to the RWC. We expect to launch Superbru Rugby towards the end of August.
This article will be updated to include links to separate news articles on Superbru Football and Superbru Rugby once they have been published.
Introducing Superbru Football article can be found here.