July Internationals: Round 2 Predictions
Round 1 only finished yesterday, with France capitulating against Australia, leading throughout before losing in the dying moments of the game.
This weekend features a few tougher picks, and unfortunately we've lost the Springboks v Georgia fixture, Romania vs. Scotland and the Lions v Bulls game - though it's now been confirmed that the Lions will play the Sharks again instead and I think we can expect a similar scoreline to their midweek match.
Here are my July Internationals picks for Round 2.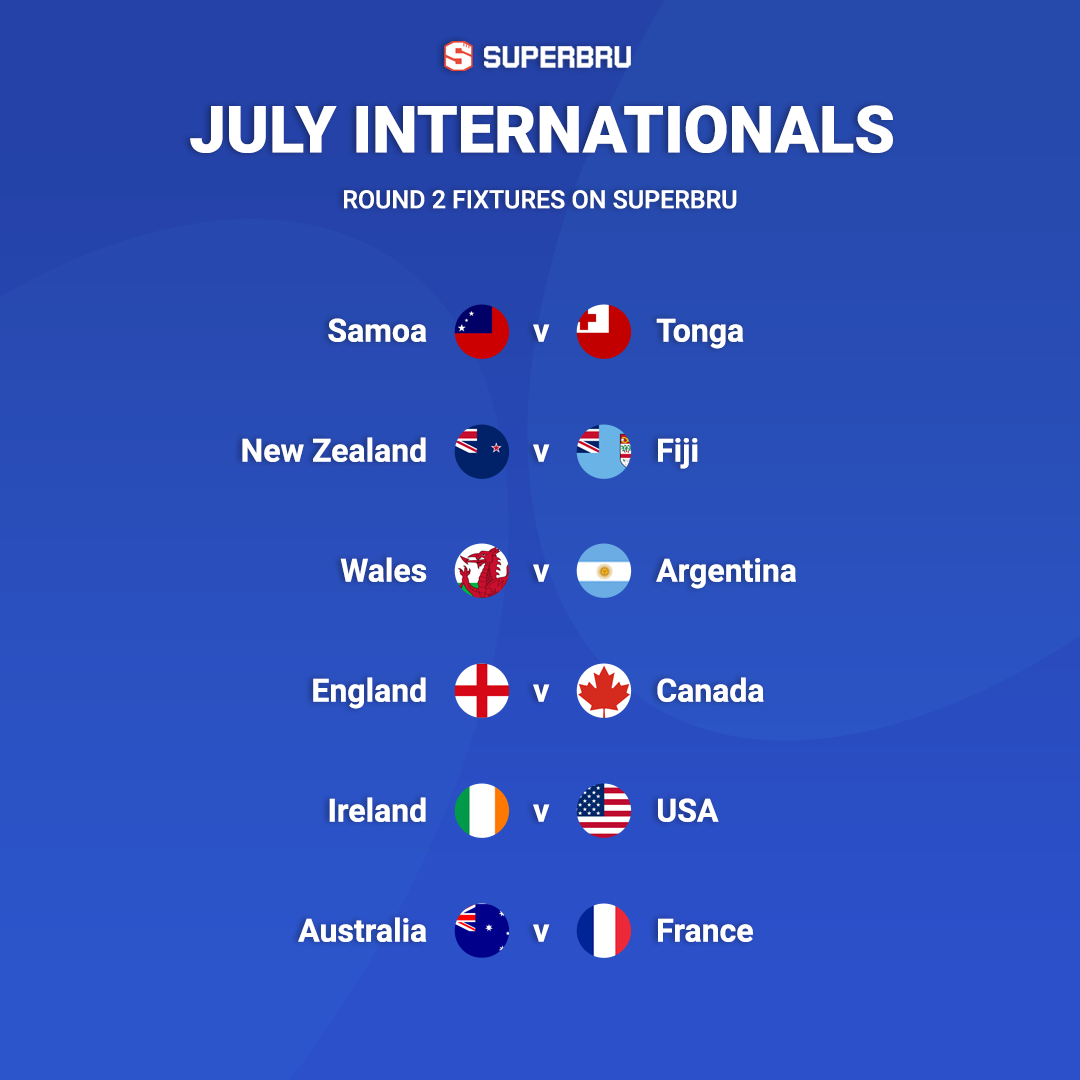 Samoa v Tonga
Tonga's defeat by New Zealand last week was embarrassing for the sport, and shows how much development there still needs to be. This should be much closer, but I expect Samoa to win.
Samoa by 16
New Zealand v Fiji
It's Fiji's turn this week to be shown how far off the pace they are, and the margin is anyone's guess, frankly.
New Zealand by 63
Wales v Argentina
Wales had an easy run out against Canada last week, whilst Argentina only narrowly beat Romania. You would expect the home team to win here on that basis, but the Pumas are notoriously hard to predict.
Wales by 8
England v Canada
England roared into a comfortable lead against the USA, before letting them back into the game near the end, and the final winning margin was much closer than it should have been. They shouldn't be conceding 29 points to the USA, and I suspect their defence will be tighter this time.
England by 37
Ireland v USA
Ireland should win this fairly comfortably, following on from their proper test last week against Japan, and I don't think the USA were as good at Twickenham as the scoreline suggests.
Ireland by 21
Australia v France
The French are likely to be slightly deflated after falling short in the first Test, and Australia normally improve from their first game in a series, so I'm expecting a home win here.
Australia by 5