July Internationals: Round 1 Predictions!
Test Rugby returns in earnest this weekend, with the Lions, the Boks and all the other major Test nations in action.
Here are my rugby predictions for the weekend.
Lions v Lions
We'll start with a huge lion on lion contest in Johannesburg, where the British and Irish variety are expected to triumph. The South African Lions have been poor for a couple of seasons now, and whilst I expect them to have their moments and put up a proud fight, the tourists should win fairly comfortably.
B&I Lions by 23
Don't forget to join the
Lions Tour Predictor
before it kicks off this weekend.
And then over in the
July Internationals Predictor
... Here are the Round 1 fixtures.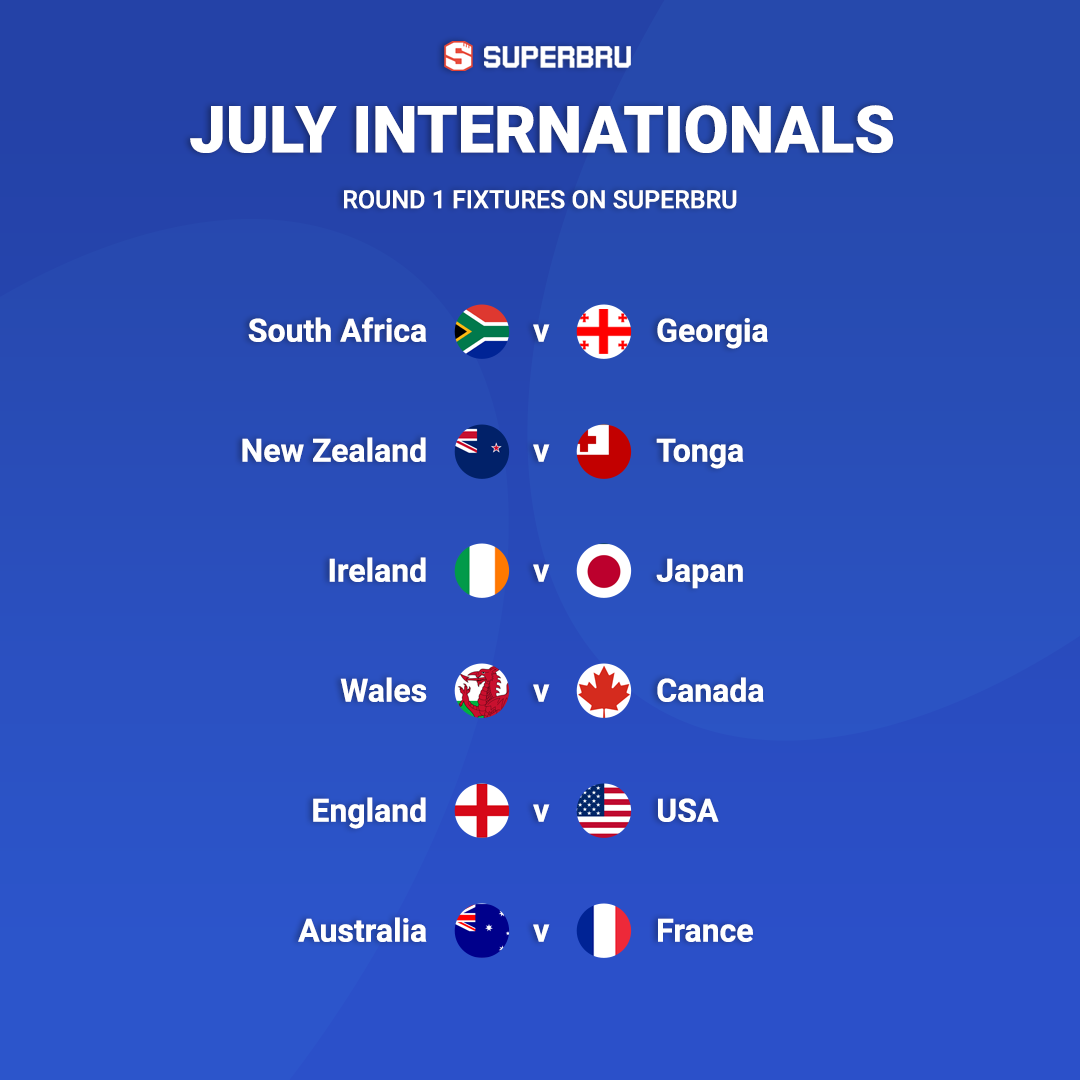 South Africa v Georgia
I'll be interested to see how the Springboks approach this fixture as they seek game time ahead of the Lions Tests. I expect them to win, but I don't think it will be the huge margin that the bookies are predicting as they try to emulate a tight contest, rather than putting on an exhibition throwing the ball around from all corners of the pitch. I would think they'll also kick the ball away a fair bit, letting the Georgians test their defensive systems, so a try-fest seems unlikely.
South Africa by 26
New Zealand v Tonga
This is where to look if you want a try-fest. Poor Tonga, this isn't going to be pretty as a very strong All Blacks side takes them apart.
New Zealand by 71
Ireland v Japan
Japan will benefit from their run out against the Lions in Edinburgh last weekend, and they showed glimpses of what we know they are can do. With several players away on Tour, Ireland are understrength, but it's a chance for some players to stake their claim on the green jersey, and they should still have enough to win in Dublin.
Ireland by 16
Wales v Canada
There are lots of absentees for Wales too, but Canada are usually fairly poor, and whilst there's not huge depth in the Wales squad , there is still plenty for this match.
Wales by 28
England v USA
England do have plenty of depth in their squad, and there is a real opportunity here for some second-string players to make their mark. It's also an opportunity for England to test out their attacking game, which we've seen very little of recently, and I would think they'll win by several scores without conceding.
England by 36
Australia v France
This is the trickiest fixture to pick, between two Tier 1 nations, and if it were in Paris, I wouldn't hesitate to pick the French. However, they aren't keen on travel, and given the Covid restrictions in Australia at the moment, they'll be enjoying it even less and I suspect the Wallabies will prevail here.
Australia by 6