Currie Cup: Round 14 Predictions
The Currie Cup semi-finals have already been decided, and whilst I'm not hugely excited about the two fixtures this weekend, we'll take whatever Rugby we can get at the moment.
Confirmed Currie Cup semi-finals: Bulls v Lions & Western Province v Sharks
The two picks for this weekend look fairly straightforward, so it's all about the margins.
Here are my Currie Cup predictions.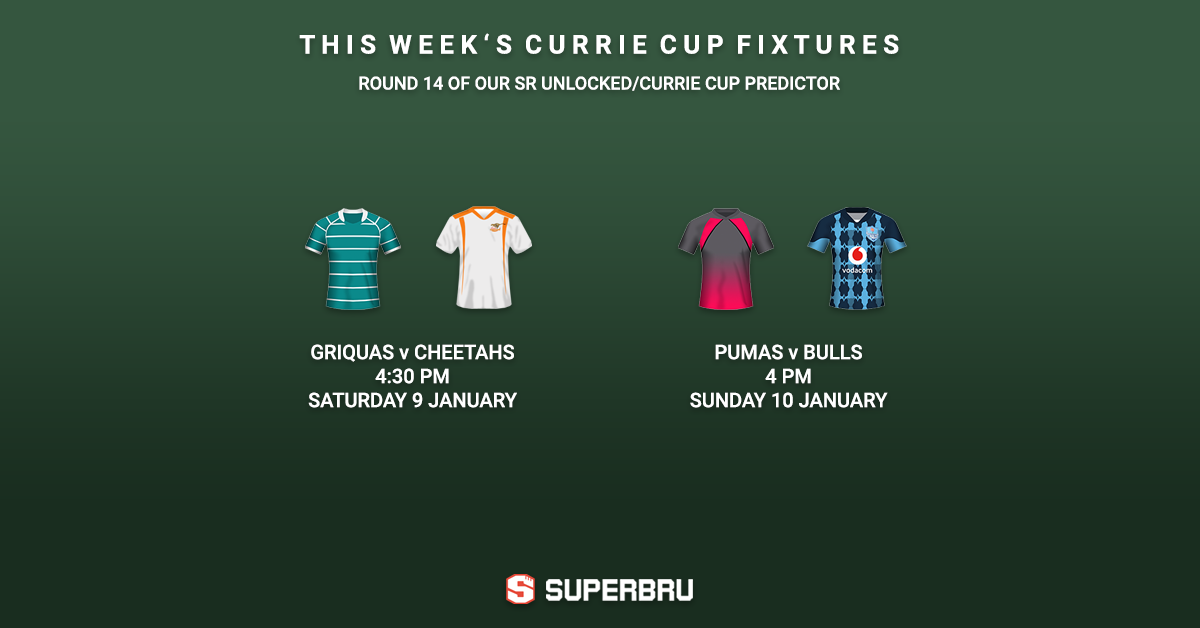 Griquas v Cheetahs
Can the Griquas end the season with their first victory? I don't think so. The Cheetahs were one victory from being in the semi-final mix, their 2-point defeat to Western Province ultimately costing them. This will be one final run out before who-knows-what-next for the Cheetahs.
Cheetahs by 16
Pumas v Bulls
Whilst the Bulls should win regardless, we'll check the team news before locking picks, given that this will be their second fixture this week, and there's nothing really at stake. The Pumas have only beaten the Griquas twice this season, and they have been beaten fairly comfortably by all of the Super Rugby sides, and this is likely to be a similar story.
Bulls by 13