Super Rugby Restart: Round 5 Predictions
Last week as the Australian teams entered the fray, I managed 3 Win Points with two in MP range, but I didn't predict the Hurricanes winning away at the Chiefs, which denied me a full house.
This week has a tough one to start with, but I'm going with four 'home' wins.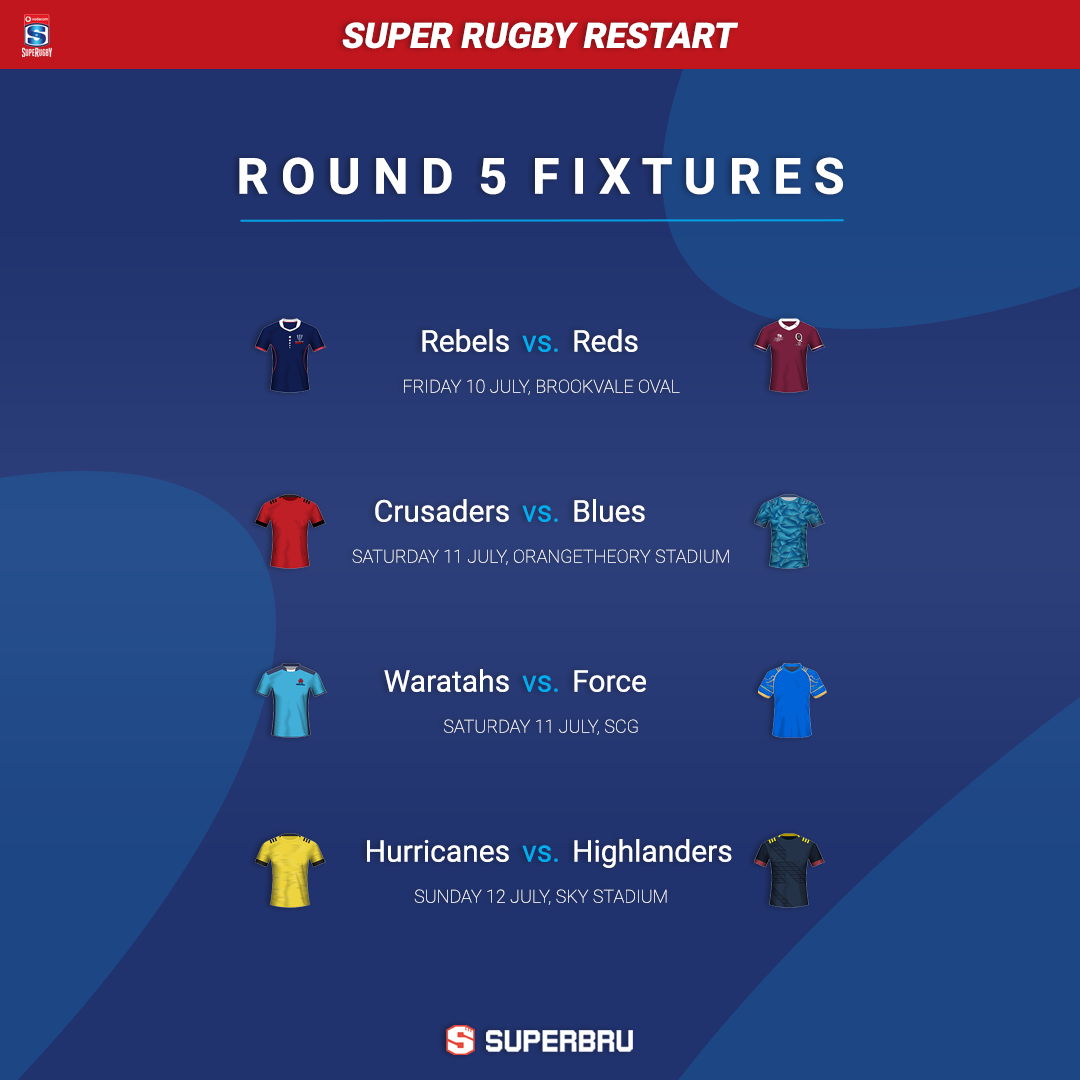 Rebels v Reds
This looks like a real 50/50 pick, with the game being played in Manly, denying the Rebels any home advantage. The Reds won their opening fixture at home to the Waratahs, but I'm still leaning towards the Rebels, who I think have a slightly stronger lineup.
Rebels by 2
Crusaders v Blues
I've loved watching the Blues as much as anyone recently, and I'm excited that this rivalry might be more competitive than it has been in recent seasons. It should be a great game to watch, but just because the Blues are good now it doesn't mean the Crusaders will lose in Christchurch.
Crusaders by 8
Waratahs v Force
I'm going big on the Waratahs here, mostly because their players have been playing at a higher level than their Force counterparts, and because they had the benefit of a run-out last week, whilst the men from Perth haven't played for ages.
Waratahs by 23
Hurricanes v Highlanders
Their win at the Chiefs last week will have given the Hurricanes confidence as they return to Wellington, where the Highlanders haven't won since 2015. The teams aren't out yet, but I'm feeling quite confident of another home win here.
Hurricanes by 9