2023 Six Nations: Round 5 Predictions
Despite having narrowly avoided a duck in Round 4, I'm very confident in this week's picks and it's likely to be Margin Points that decides the final standings.
Here are my
Six Nations
predictions for Round 5.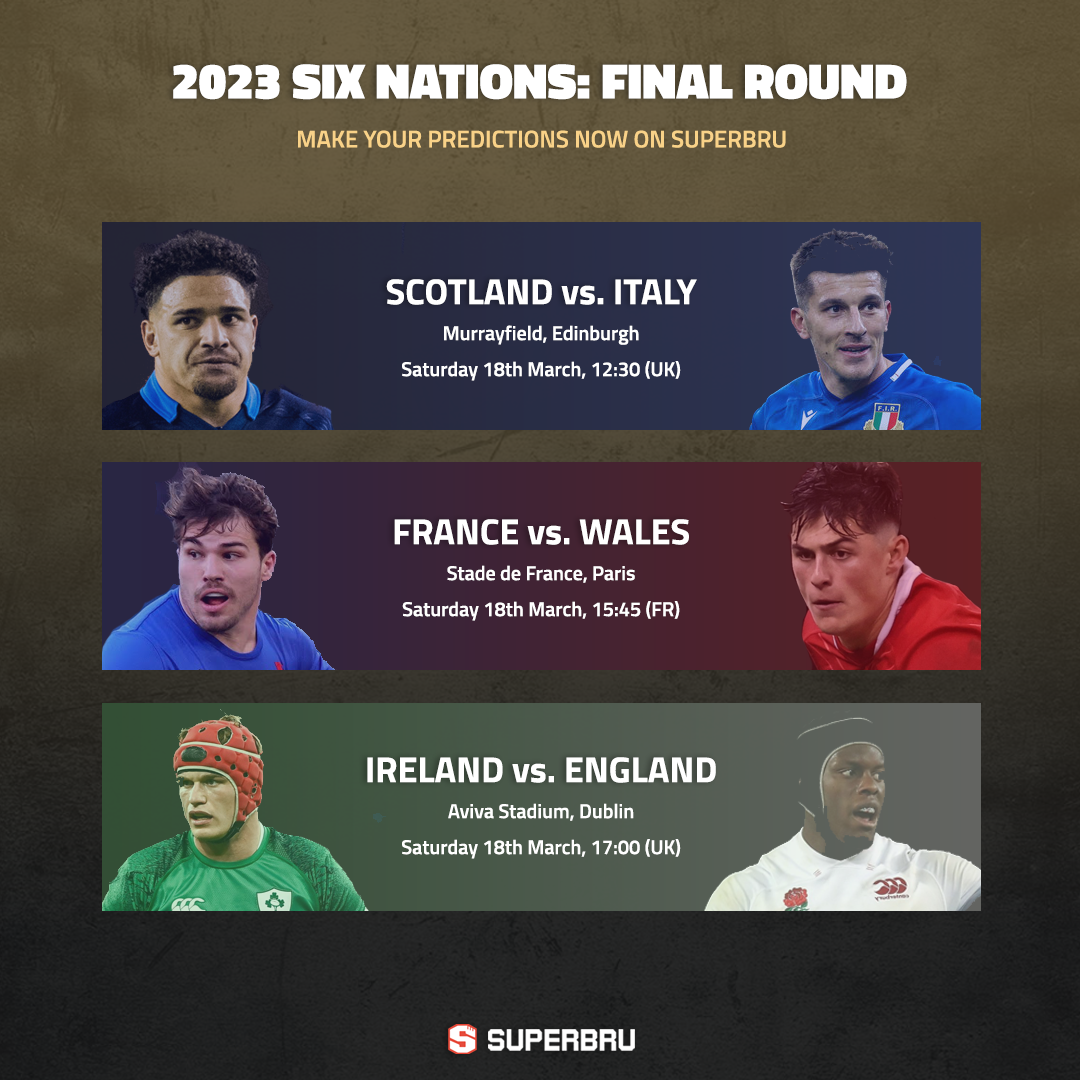 Scotland v Italy
The Scots are missing two of their best players, but they'll be determined to finish with a big performance. Even though there have been signs of improvement for Italy, and they have been better than expected in three of their four matches, I'm backing Scotland for a home win.
Scotland by 13
France v Wales
If France pick up where they left off last weekend, there is only one team winning this. They were physical, clinical and absolutely ruthless at Twickenham, and I can't see how this Wales team can stop them. It's another strange selection by Warren Gatland, and I can't see that he's taken Wales forward at all with all the chopping and changing, but he's picked the old guard to finish the campaign in Paris.
France by 23
Ireland v England
England are another side that hasn't moved forward - they have gone backwards if anything after that record home defeat last weekend. The difficulty for Steve Borthwick is that it's not one clear thing that needs fixing, and there's nothing to build a gameplan around at the moment.
Ireland are chasing the Grand Slam on St Patrick's Day weekend, and although some teams may struggle with that pressure, this group are so effective and professional that I expect them to do whatever it takes to win the game. They did exactly that in Edinburgh last weekend, when things were going wrong with injuries and players out of position, and the Number 1 team in the world deserves the Grand Slam.
Ireland by 16