2022 July Internationals: Round 2 Predictions
I was an interception try away from a GSP in Round 1, with 7 out of 8 correct picks and a late try for Samoa to unexpectedly beat Australia A.
This week, we have 9 fixtures to contend with, but a bit more recent form to go on.
Here are my International predictions for Round 2 of the
July Internationals Predictor
.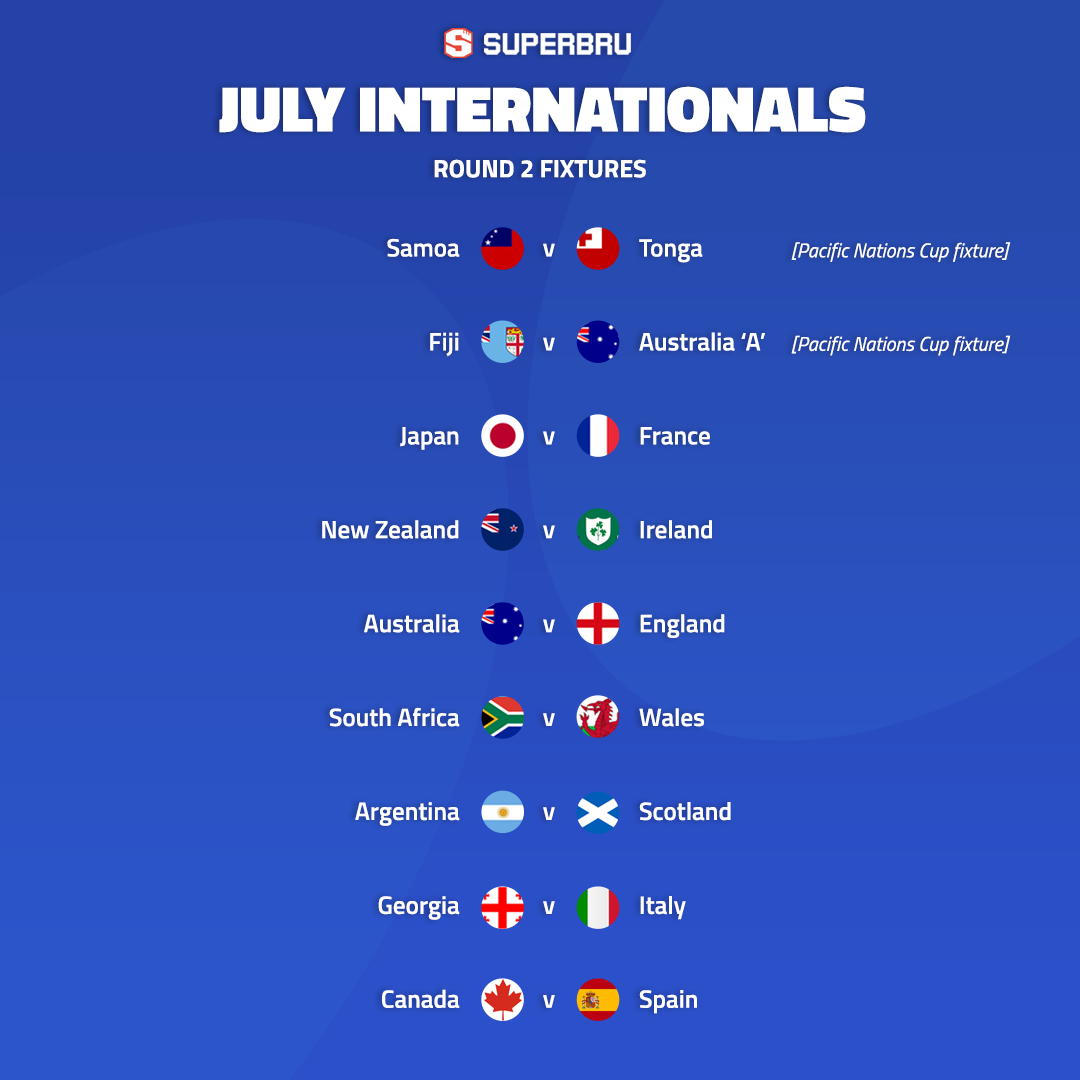 Samoa v Tonga
Israel Folau's return to Test rugby was fairly anticlimactic, and he's likely to miss this weekend's game through injury. I expect Samoa to record another win.
Samoa by 13
Fiji v Australia A
It was a big win for Fiji in Suva last weekend, and they should be even better this week for that experience together. The Aussies will also improve though, and whilst picking a home win feels safer, I think the Aussies might sneak it.
Australia A by 2
Japan v France
The first Test was a bit closer than the scoreline suggests, but France should still win the second Test fairly comfortably as well.
France by 18
New Zealand v Ireland
I fear a little for Ireland in the rest of the series, given that a gutsy effort in the 1st Test still resulted in a 23-point defeat. I'm predicting more of the same from the All Blacks in week 2.
New Zealand by 23
Australia v England
If England couldn't win when Australia were hampered by injuries and red cards, how can they possibly solve their problems sufficiently to beat 15 men?
Australia by 7
South Africa v Wales
Lots of changes for the Springboks, but actually it's a strong lineup picked on form and there shouldn't be any of last week's complacency to let Wales build a lead.
South Africa by 18
Argentina v Scotland
The Scots need a big turnaround in performance too, but I think Argentina will step up their game and win again.
Argentina by 9
Georgia v Italy
I'm tempted to pick Georgia here, and it should be a passionate affair in front of their home crowd. Italy seem to be on the up though, and they are the form pick.
Italy by 7
Canada v Spain
I think Spain can cause an upset here, with Canada rebuilding having reached rock bottom after failing to qualify for the World Cup.
Spain by 6