2021 Six Nations: Round 5 Predictions
This weekend sees the last full round of fixtures, which will leave just the postponed Scotland v France match still to be played. That fixture is reportedly expected to take place next week on the 26th March and it will be a standalone round in both our Predictor game and our Fantasy game.
The tournament as a contest could be all over by Saturday evening though, with Wales travelling to France in a bid to win the Grand Slam.
Here are my Six Nations predictions for this weekend.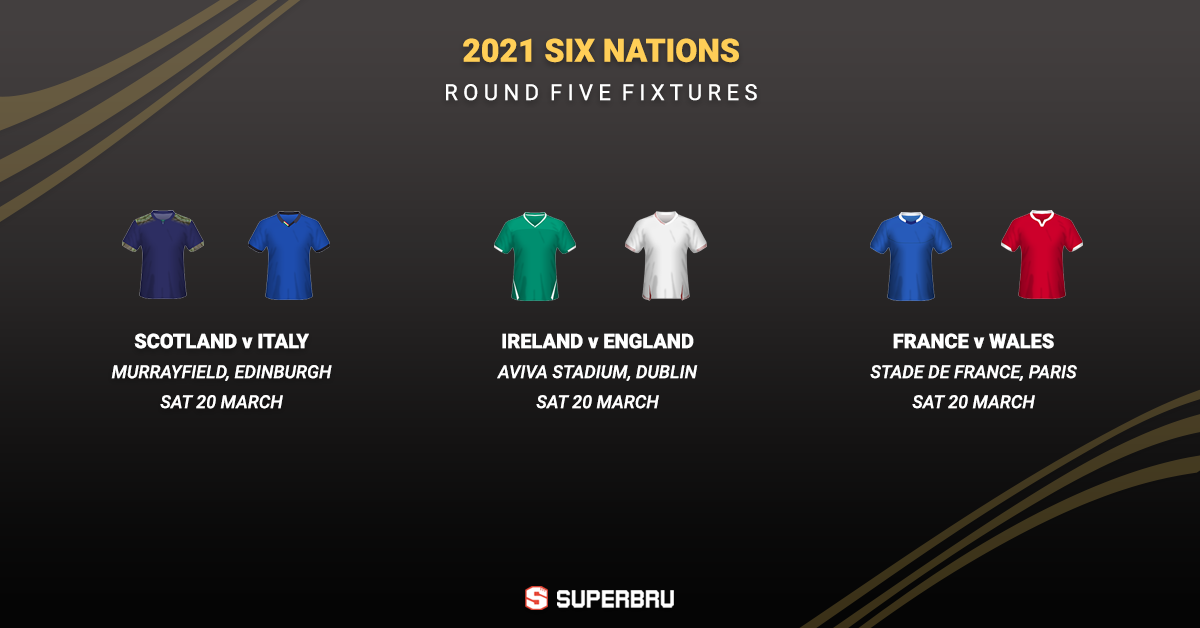 Scotland v Italy
Even this match is no longer a contest, with Scotland significantly improved and Italy continuing to stagnate. The Scots should win this comfortably, even if Italy are targeting this game as their once chance of victory.
Scotland by 23
Ireland v England
England were much improved against France last weekend, at last playing some entertaining rugby. With little at stake, hopefully we'll continue to see ambition from both teams, but that makes it tough to predict as a result. My instinct is to pick the home side.
Ireland by 2
France v Wales
It's a pity that this isn't a Grand Slam showdown, which it might well have been had France's game with Scotland not been postponed. France lost to England last weekend, but can still win the title if they beat Wales comfortably here and then win well against Scotland. For me, Wales have ridden their luck, particularly in the opening two rounds, whilst France have been the superior team throughout, and I think at home they are favourites.
France by 6