2021 Six Nations: Final Prediction
Whilst we were denied the usual Super Saturday Six Nations finale last weekend, the actual climax to the tournament should be fun on Friday night.
Can France steal the title from under Wales' nose, just as they did with the Grand Slam on Saturday?
Here is my prediction for the game on Friday.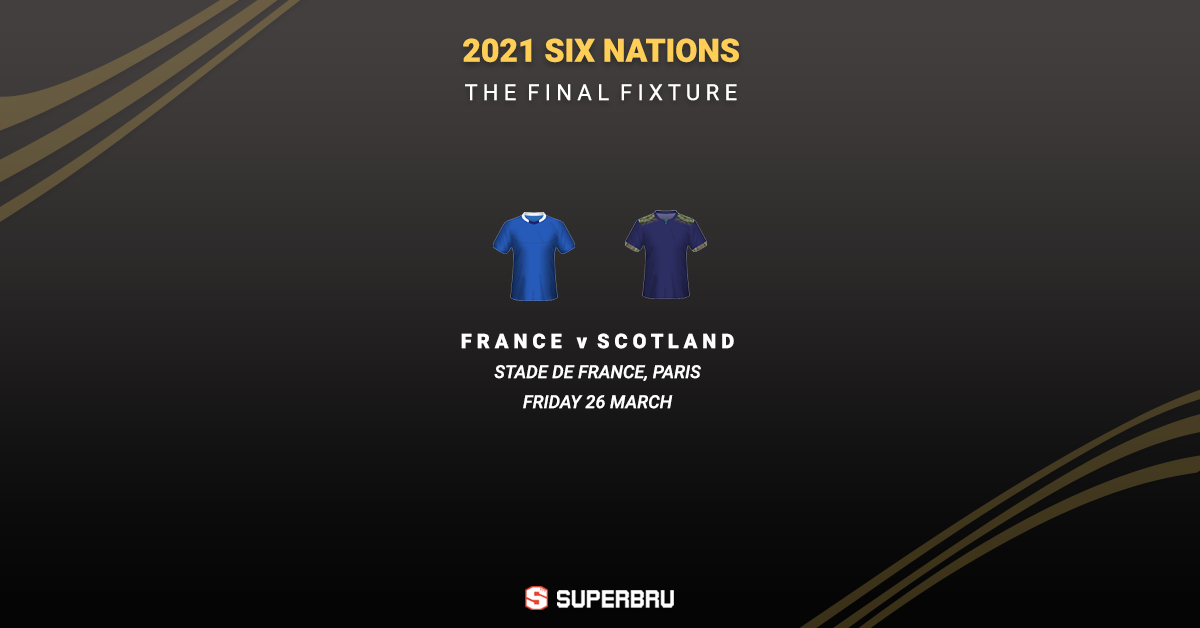 France v Scotland
The critical aspect here is the motivation for France, and what they need to do to win the title. A 4-try bonus-point is a must, and they need to win by 21 points or more to lift the trophy - that is what they will be aiming for. Can they do it?
Italy aside, France have been involved in some very tight games in this tournament, beating Ireland and Wales by 2 points each, and losing to England by 3. It's the same story with Scotland, who beat England by 5 and then lost to Wales by 1 and Ireland by 3. Those sort of margins suggest this is likely to be another tight game.
But when you factor in the occasion and the motivation for France to play attacking rugby, you think they might just do it. They showed in the dying moments against Wales that they can be clinical when required, and we've seen the level of skill and dynamism across the France teams at certain times of the tournament.
The romantic in me wants France to throw the ball around and win by 20-something points, but more pragmatically and with Superbru points at stake, it's likely to be much closer with Wales winning the title.
France by 9