2020 Six Nations: Final Round Predictions
The Six Nations finally comes to an end this weekend, with Ireland, England and France all still able to lift the trophy.
Here are my predictions for the Super Saturday finale.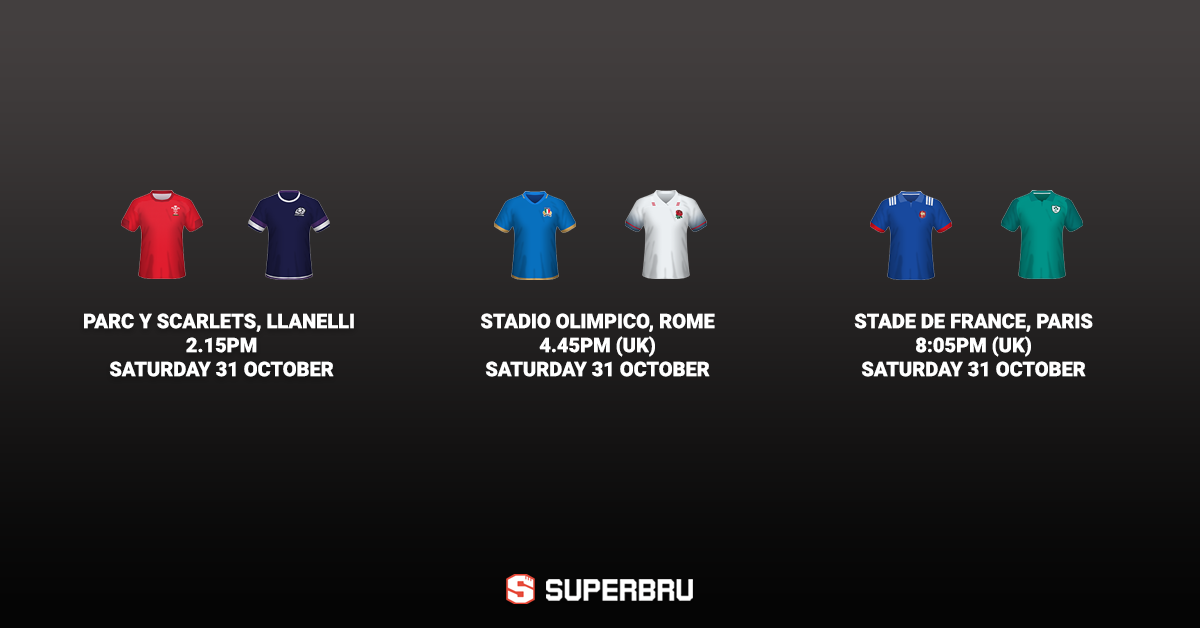 Wales v Scotland
Finn Russell is back for the Scots having made up with coach Gregor Townsend, and there is some optimism among Scotland fans that they could win this one. However, they haven't beaten Wales in Cardiff in the Six Nations since Townsend was playing fly-half, and I can't see past another home win here.
Wales by 9
Italy v England
The England selection is geared around scoring points, as they know that a big win in Rome could see them win the title, depending on what happens in Paris later on. They might be a bit rusty having had their warm-up match with the Barbarians cancelled, but I still expect them to run it from everywhere, and given that Italy are fairly blunt in attack, they are unlikely to concede too many either. It's going to be a big win for England.
England by 43
France v Ireland
This is a great prospect to end the tournament, with the Superbru community divided as to which way the game will go. Do Ireland play a wide game from the outset, knowing that they need to score 4 tries? Or do they play it safe initially before a blitz at the end? But that is ignoring what France might do, who seem to be a growing force once again, and I think if Ireland go chasing tries, they'll end up losing the game.
France by 4
Best of luck with your final round picks!