Ads on SuperBru
Hello from SuperBru HQ! We know that advertising on websites can evoke strong emotions, so we'd like to explain why we have ads on SuperBru and help you answer any concerns you may have.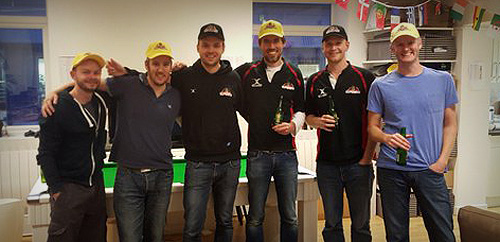 SuperBru is brought to you by a small, independent team. To deliver the site and to keep improving it, we need to pay salaries, hosting costs and numerous other expenses. In common with countless other websites, one of the ways we pay for all of this, whilst keeping the site free for you to use, is advertising.
We hope you will agree that seeing ads on our site - even if they're ones you are unlikely to click, or very occasionally ones that are inappropriate (see below for more on both these topics) - is a fair exchange for getting to use our service for free.
However, if you would prefer not to see ads on SuperBru, you have the option of paying a small fee for a premium membership. This will strip the ads out of the site and our smartphone app, and comes with other benefits.
I hope the Q&A below helps you to answer any query you might have about ads on SuperBru, but you're also of course welcome to contact us to find out more.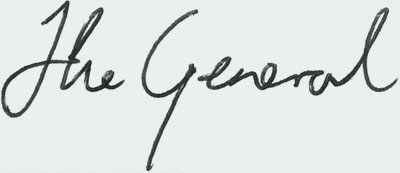 The General
Founder
How ads work on SuperBru
Direct sales: Some ads that we show are arranged directly with advertisers, and together we agree the type of ads to show, how many times and they are shown, and to whom they are displayed. We can proactively decline any inappropriate ads, and maintain full control over the process.
Ad networks: For advertising space that we do not sell directly, we allow 3rd party networks to serve ads from advertisers looking to reach our audience. We put filters in place to control the types of ads that are shown, but occasionally an inappropriate ad will slip through the net - we will block ads and advertisers reactively, as soon as we are alerted.
How does SuperBru decide which ads to show me?
We want the ads you see to be interesting and useful to you - for some campaigns, we don't earn any revenue unless you click on the ad, so we want it to be as relevant as possible. To decide which ads to show, we use information that you have shared with us, including your age, location and sports that you are interested in. Some ad networks such as Google will also collect information about other sites you use and products you look at, and use that information to determine which ads to show.
I have seen a spammy ad. Why do these appear and what can I do?
We use a third party network to deliver some of the advertising banners on our website. Together with the ad network we agree the types of ads we would like to see and would like to avoid on our webpages. Most of the time, we are happy with the type of ads that are shown, but occasionally inappropriate ads do get served by the ad network's systems, despite the filters that are put in place. This is rare but when we are alerted to such ads we contact the network, ask them to remove the ads and make sure they do not get shown again.
Contact us
to tell us about the ad you have seen.
How can I switch off ads on SuperBru?
We offer ad-free memberships for a small fee. Buy an ongoing monthly subscription or a one-off season ticket to cover the duration of one tournament.
Find out more >
Why shouldn't I just use an adblocker?
If you use an adblocker, then the bargain between us breaks down. We provide SuperBru to you without charge on condition that we can earn revenue from advertisers. If you block the advertisers, we're doing our part, but you're not doing yours. Blocking ads doesn't punish the advertisers: they don't have to pay for something that doesn't get shown. Instead it punishes SuperBru. We think that doesn't seem like a fair deal! If you dislike ads, but think it seems reasonable to pay for a service you are using, then please consider buying an ad-free premium membership.
If you are happy with ads on SuperBru but use your adblocker for some other sites, please add an exception for SuperBru.
I never click on ads, so what is the point in showing them to me?
Some ad campaigns pay simply to show ads. Think of these like billboard ads on a highway - a backdrop that reinforces brand messages.
An ad is covering up content on SuperBru!
Please
contact us
to tell us the details of this ad. Ideally, send us a screenshot. We obviously don't want to serve ads which cover up features on our site. Please see "How ads work on SuperBru" above to learn about why we can't approve all ads in advance.
Can I advertise on SuperBru?