World Cup 2019 Knockout Calculator
Drag and drop the teams into their final pool positions, then click the winners of the knockout matches
Step 1: Drag to get the top 2 per group
Pool A
A
Ireland

Scotland

Japan

Russia

Samoa
Pool B
B
New Zealand

South Africa

Italy

Namibia

Canada
Pool C
C
England

France

Argentina

USA

Tonga
Pool D
D
Australia

Wales

Georgia

Fiji

Uruguay
Step 2: Click QF winners
QF 1: Oct 19, Oita

v

QF 2: Oct 19, Tokyo

v

QF 3: Oct 20, Oita

v

QF 4: Oct 20, Tokyo

v

Step 3: Click SF winners
SF 1: Oct 26, Yokohama

v

SF 1: Oct 27, Yokohama

v

Step 4: Click final winner
Final: Nov 2, Yokohama

v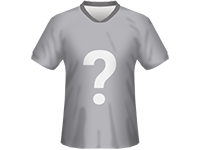 ? ? ?
Predictor Scoring
Our Predictor is accessible, and easy for anyone to play. It's great for the office, friends or family. Predict the winner and margin of victory, for example New Zealand by 14.
Earn 1pt if you pick the winning team
If your margin is within 5 points of the actual margin, score an extra 0.5pts
If your margin is the closest in your league, score a Bonus Point worth 1pt
Fantasy Scoring
If you're looking for a more intricate challenge, try our Fantasy game. Pick a squad of 23 players then select a starting XV for each round and earn points for your players' performances.
Event
Points
Appearance
Starting player
2
Substitute player
1
Result
Player's team wins
2
Player's team draws
1
Scoring plays
Try
5
Conversion (nominated kicker only)
2
Drop goal (any player)
3
Penalty kick (nominated kicker only)
3
Penalty kick missed (nominated kicker only)
-0.5
Team gameplay
Forwards win 100% of own scrums
2

(to each forward)

Scrum won on opponent's put in
1

(per scrum to each forward)

Forwards win 90% of own lineouts
2

(to each forward)

Forwards win 20% of opposition lineouts
1

(to each forward)

Tackles and linebreaks
Tackles: 1pt per 5 tackles made
1
Ball carries: 0.5pt per 5 metres carried
0.5
Clean breaks: 1pt for every 2 clean breaks
1
Defenders beaten: 1pt for every 2 defenders beaten
1
Missed tackles
-0.5 per missed tackle
Penalty conceded
-1 per penalty
Lineouts
Player steals the ball
1 per steal
Cards
Yellow card
-4
Red card
-8
About Superbru
Free predictor and fantasy sports games
80+ tournaments a year across football, rugby union, cricket, golf, motorsport, rugby league, tennis, Australian Rules, American football, rugby sevens and cycling
Started on a sheet of paper on a fridge, now home to 1.6m sports fans
Established in 2006, with gaming models perfected over time
Independently owned and run by sports fans for sports fans