Pool Captain
Bryan Johnston
Caps
1,187
Since
Jan 2008
Location
South Africa
Tournaments
15
Captaincies
12
Captain's Welcome - Super33
Rugby is our national sport and a national heritage. Anyone who's anyone and claims to be South African must have some connection to rugby, whether you play it, watch it, or just know someone else that does, rugby and South Africa are as synonymous as boerewors and a braai. This pool is El33tonline's way of saying that although we all may be super groovy gaming fundi's the real way to test our true South Africanness is with a rugby pool. Let's see who's the most solid rugby gamer here!
Take a tour of SuperBru





Super33
Super Rugby Prediction Game
Hi there! Welcome to our Super Rugby Prediction Game, powered by the popular game SuperBru.
Take a quick tour to see why 1,127,186 sports fans have enjoyed SuperBru:
Or, find out more about the contest:
Make your predictions
Looks simple, doesn't it? Yet so much joy (and heartache) has begun with this interface. Pick the match winner and margin of victory. You can change your pick up until kick-off.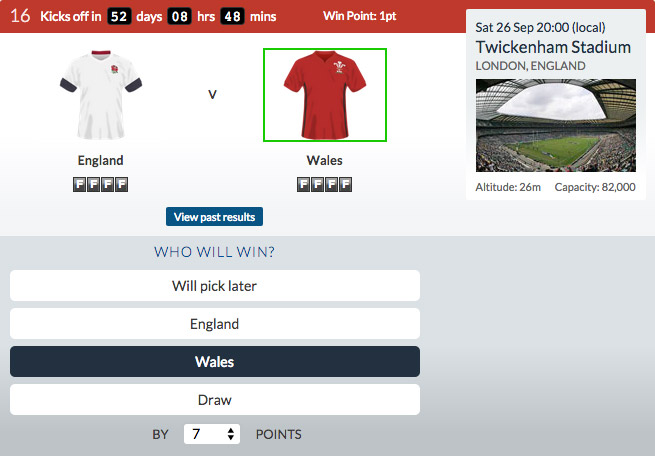 See results against your pool mates
SuperBru is very competitive! Your predictions will go head-to-head against other players in your pools as you compete to be the most accurate.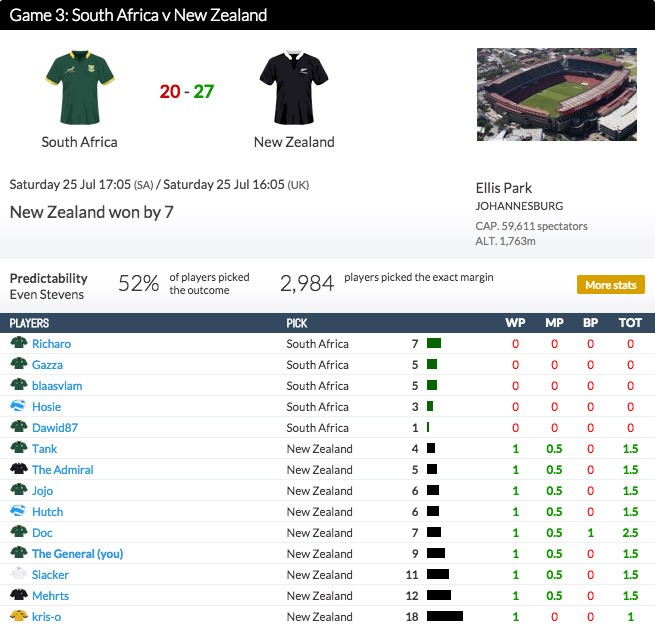 Climb your pool leaderboards
Your scores from each match will filter into leaderboards: for your pools, your country and globally. You can play in up to 7 pools and anyone can start a pool for free.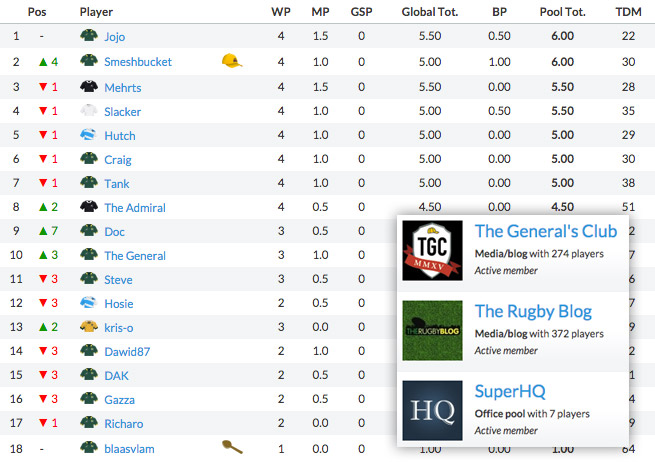 Keep track of your achievements
As the tournament progresses, follow your successes and failures. Earn badges for notable achievements and compare yourself against friends. SuperBru has plenty of depth with a wealth of stats.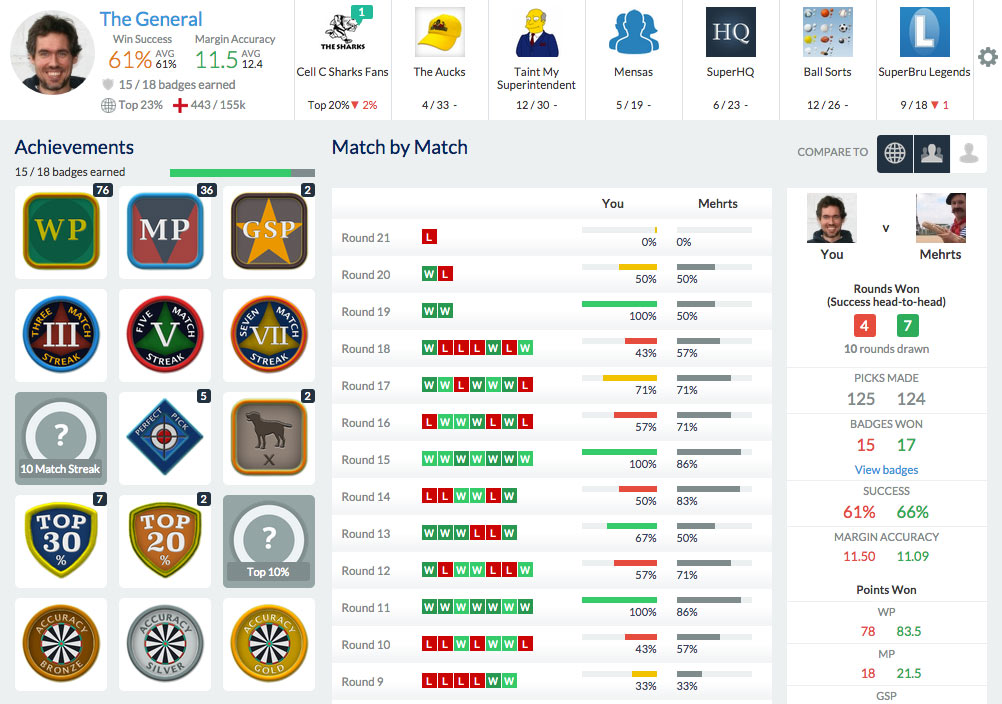 Play anywhere
Use our iOS and Android apps or our mobile site to play SuperBru on the move. Live match scoring, as-it-stands scoring and instant post-match results will transform your sports viewing.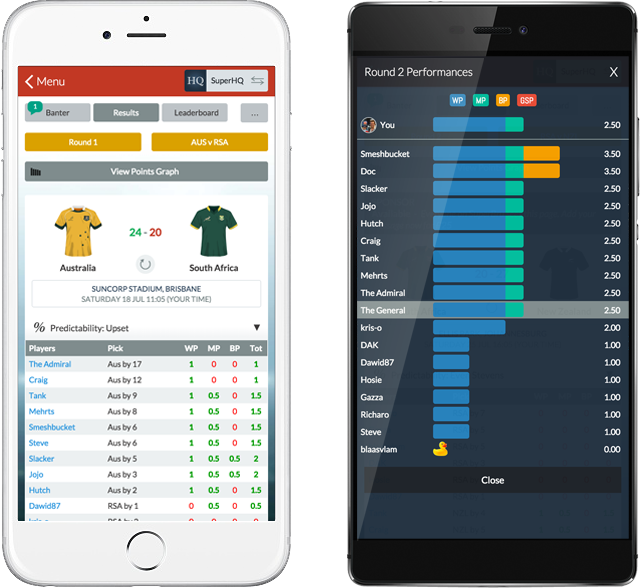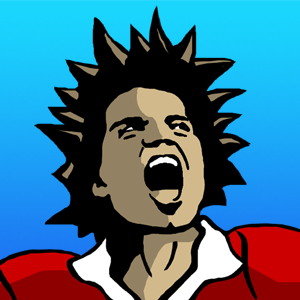 Join the fun!
have loved being SuperBru members
Will you become the 1,127,187th?
Close