Captain's Welcome - BET My Bru
With #BETMyBRU it's all about showing your stuff on the big stage. Turning sensible picks into punting profits. And having a good time! Prizes for Yellow Cap for any round Existing account holders - R1000 Betting Voucher Non-account holders - R500 Betting Voucher (will need to open an account to redeem) Remember to open a BET.co.za account and make your first deposit - we'll match it up to R500! - to be eligible for prizes.
Take a tour of SuperBru




What you could win
The overall winner at the end of the season will win a R5000 betting voucher!
We also have over R40,000 in betting vouchers to give to our yellow cap winners each week! There is a voucher of R500 to award to each yellow cap winner and we will increase it to R1000 if they are BET.co.za account holders.
Make sure you
register for a Bet.co.za
account now.
Visit
www.bet.co.za
for full competition T&Cs.

BET My Bru
English Premier League Prediction Game
Hi there! Welcome to our English Premier League Prediction Game, powered by the popular game SuperBru.
Take a quick tour to see why 1,253,577 sports fans have enjoyed SuperBru:
Make your predictions
Looks simple, doesn't it? Just pick the score... yet so much joy (and heartache) has begun with this interface. You can change your pick up until kick-off.

See results against your pool mates
SuperBru is very competitive! Your predictions will go head-to-head against other players in your pools as you compete to be the most accurate.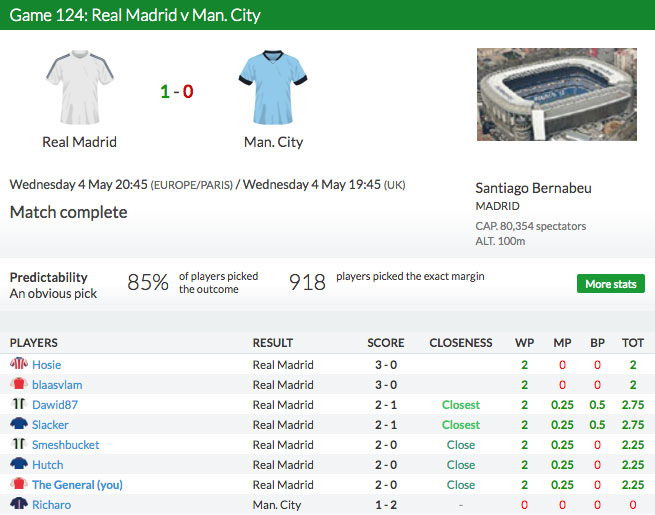 Climb your pool leaderboards
Your scores from each match will filter into leaderboards: for your pools, your country and globally. You can play in up to 7 pools and anyone can start a pool for free.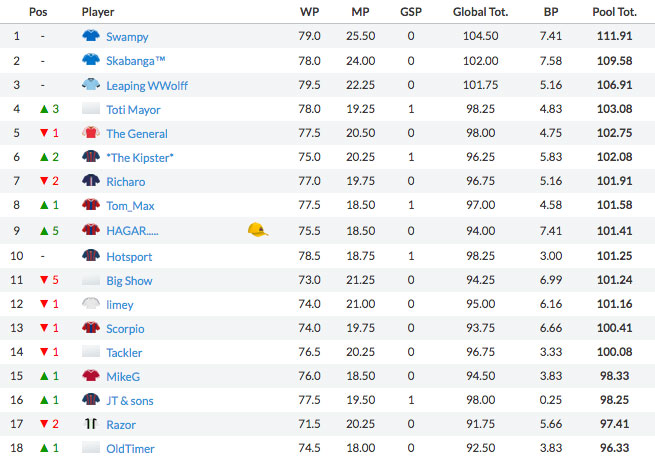 Keep track of your achievements
As the tournament progresses, follow your successes and failures. Earn badges for notable achievements and compare yourself against friends. SuperBru has plenty of depth with a wealth of stats.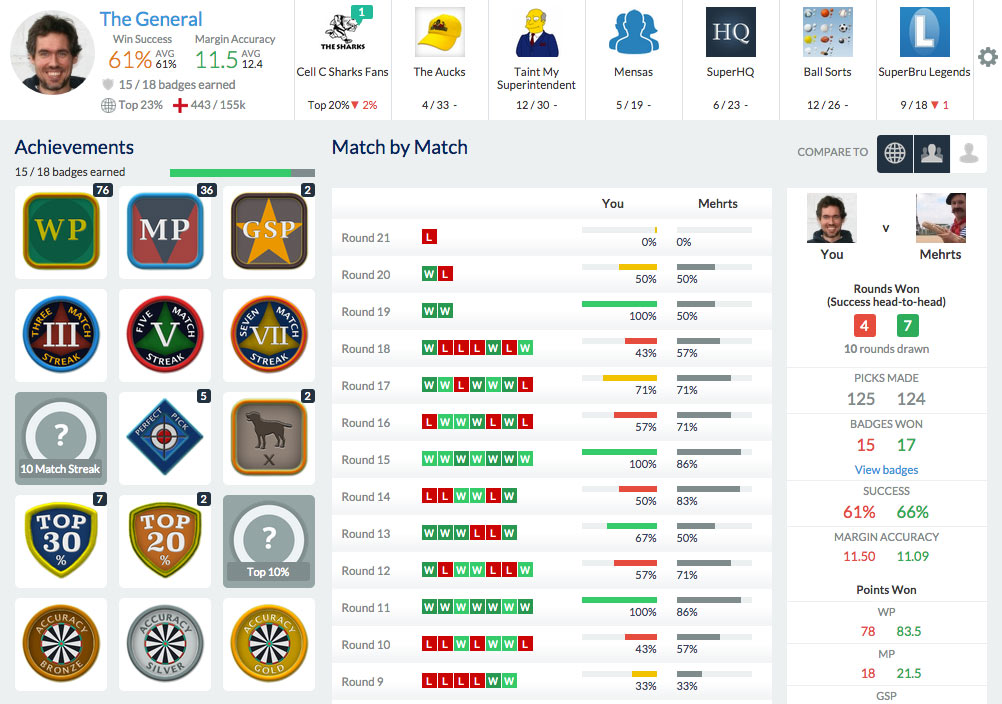 Play anywhere
Use our iOS and Android apps or our mobile site to play SuperBru on the move. Live match scoring, as-it-stands scoring and instant post-match results will transform your sports viewing.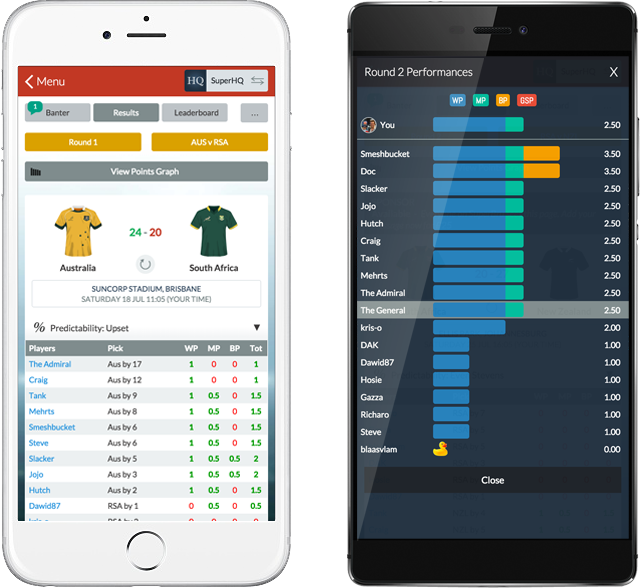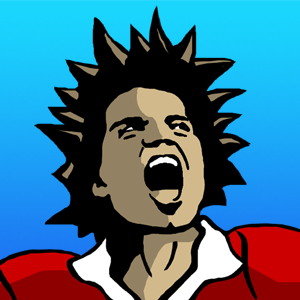 Join the fun!
have loved being SuperBru members
Will you become the 1,253,578th?
Close