Standings
Group: A
W
L
D
Pts
1

Japan

4
0
0
19
2

Ireland

3
1
0
16
3

Scotland

2
2
0
11
4

Samoa

1
3
0
5
5

Russia

0
4
0
0
Group: B
W
L
D
Pts
1

New Zealand

3
0
1
16
2

South Africa

3
1
0
15
3

Italy

2
1
1
12
4

Namibia

0
3
0
2
5

Canada

0
3
0
2
Group: C
W
L
D
Pts
1

England

4
0
0
15
2

France

4
0
0
13
3

Argentina

2
2
0
11
4

Tonga

1
3
0
6
5

USA

0
4
0
0
Group: D
W
L
D
Pts
1

Wales

4
0
0
19
2

Australia

3
1
0
16
3

Fiji

1
3
0
7
4

Georgia

1
3
0
5
5

Uruguay

1
3
0
4
World Cup Day 16 Preview
Your review of the daily action
Welcome to your daily World Cup Predictor update, where we review the last day's action and look ahead to the next matches.

There were wins for New Zealand and France yesterday, although neither quite as easy as expected, and the Springboks are back in action tomorrow.

Round 4 on Superbru gets underway on Tuesday, so make sure you get your picks in!
Preview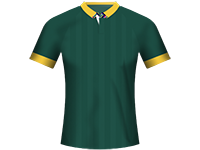 South Africa
66 - 7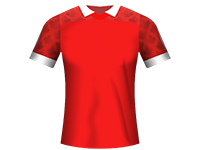 Canada
Good luck with your picks!